Breaking Stereotypes, and Women at Sea
The global maritime community is probably the most culturally diverse industry there is, yet it lags behind many other industries in the number of women in top-level positions and in the integration of women into jobs at sea.
A recent report indicates that Brazil, Russia, India and China (the BRIC countries) have the highest number of female senior managers in the maritime industry (26 percent). G7 countries follow with 18 percent.
There is a long history of gender stereotypes to overcome. Women had to fight for the right to work and be educated, and it wasn't until 1870 that education became compulsory for girls in the U.K., for example.
Even so, girls were not allowed to study science when it entered the curriculum. Their education was directed to developing them into "the perfect wife and mother." When they were later allowed to attend science classes, that direction remained for some time with, for example, the principles of evaporation explained in the context of drying clothes.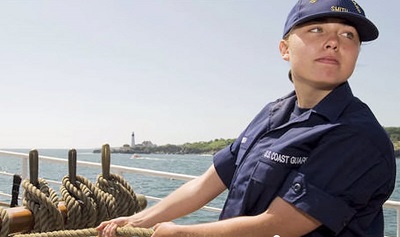 Family concepts are still a barrier for women going to sea today. A 2013 study by the European Community Shipowners' Association and the European Transport Workers' Federation pointed to a lack of broadband connection as a major barrier for women in the industry. This isolates seafarers from family and friends and hampers distance learning. For seafarers returning to shore jobs, there is a perception that relocation is often required, another difficulty for family life for both men and women.
IMO has been officially working on changing the gender imbalance in the industry since 1988 with the development of the Strategy on the Integration of Women in the Maritime Sector. This was predominantly aimed at women in developing nations and boosted education opportunities. The World Maritime University (WMU) in Sweden and the International Maritime Law Institute (IMLI) in Malta played a major role in the program. IMO worked to boost maritime training for women by encouraging maritime academies to include women alongside men in their training.
During the 1990s, the number of women graduating from WMU and IMLI increased and women took up jobs in administration, policy and education worldwide.
2000 saw the enactment of the United Nations Millennium Development Goals. Goal three aims to "promote gender equality and empower women", and this had an influence on IMO. Six regional associations were created for women including ones in Africa, Asia, Latin America and the Pacific Islands.
In 2013, IMO released the film Women at the Helm which showcased IMO efforts at promoting positive outcomes for women in shipping. The organisation has since announced a plan to develop a global strategy for female seafarers to continue the work started in 1988.
This year has seen the release of the book Maritime Women: Global Leadership which contains the contributions of the WMO 2nd International Conference Maritime Women: Global Leadership (MWGL 2014).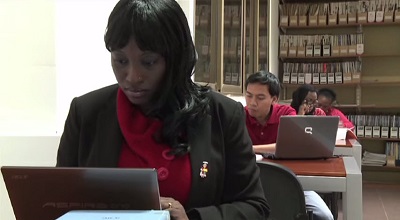 Key amongst the conference theme's was the view that in today's competitive and challenging market, it makes sense to draw from the biggest talent pool possible to overcome the shipping industry's financial, safety and environmental challenges.
"We're not supporting women, we're supporting the maritime sector and its human beings," said Pamela Tansey, Senior Deputy Director of the IMO.
"Ignoring half the population for jobs in the maritime industry is like playing poker with half a deck of cards," said Björn Kjerfve, president of World Maritime University.
Still, challenges remain. Globally, an estimated 57 million primary school-age children are not in school. In many parts of the world, girls are less likely to enrol than boys. In some areas of Pakistan, for example, only one out of every five children in school is a girl.
In 2012, Malala Yousafzai, a 16-year-old girl from Swat, Pakistan, was shot along with two other children on a school bus. Yousafzai, even as a school girl, was an active advocate for education for girls, something that the local Taliban banned at various times.
On the afternoon of October 9, 2012, Yousafzai boarded her school bus. A gunman asked for her by name then shot her in the face. On October 12, a group of 50 Islamic clerics in Pakistan issued a fatw? against those who tried to kill her, but the Taliban reiterated their murderous intent. Now living in the U.K., Yousafzai was awarded the 2014 Nobel Peace Prize for her work on behalf of girls' education and child rights.
Sunday March 8 was International Women's Day.