Brazilian Truck Drivers Ignore Crackdown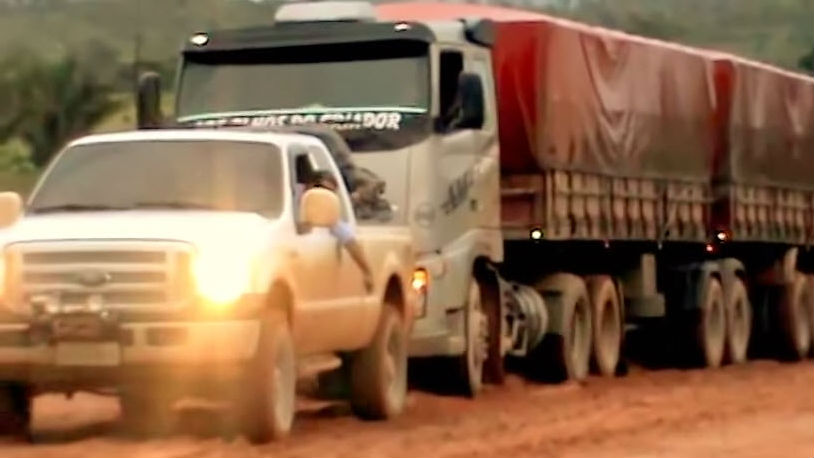 Striking truck drivers resumed some roadblocks in Brazil on Monday, disrupting grain and meat shipments to southern ports even as the government cracked down on protesters and promised to give new benefits to the transport sector.
By mid-afternoon there were 23 road blockages in three southern states, down from 99 points nationwide a week ago, the federal highway police said.
Access to the country's main poultry exporting port of Itajai in Santa Catarina has been blocked since Friday, affecting meat packers BRF SA and JBS SA, a port spokesman said.
A BRF spokeswoman said the company had reopened all the plants it had to close as a result of the strike and animal feed was being transported to farms.
The country's No. 3 soy exporting port of Rio Grande, in Brazil's southernmost state of Rio Grande do Sul, said 70 percent of its operations were affected.
The nearly two-week-old movement has slowed grain deliveries, delayed soybean harvesting due to lack of diesel fuel and forced meat-processing plants to close.
Government trade data on Monday showed monthly pork exports were the lowest in nine years in February at 22,000 tons. Brazil exported just 869,000 tons of soybeans last month, 69 percent less than in February 2014, the data showed.
A spokesman at the Port of Paranagua, the country's second-largest soybean export point, said its stocks were running low and could run out by Tuesday or Wednesday if more trucks did not arrive.
Even so, March soybeans on the Chicago Board of Trade fell 1.84 percent and traders said their concerns over the strike had eased.
A spokesman for Rota do Oeste, which operates the BR-163 highway in top soy-growing state Mato Grosso, said there were three protests on the route. The federal highway police did not include any roadblocks in Mato Grosso in its latest report.
The federal government said President Dilma Rousseff would sign into law on Monday a new truck drivers' bill to lower toll costs, waive fines for overweight trucks charged in the last two years and build more rest points on federal highways.
Though he said the law would do little to address protesters' main concern over high diesel costs, Diumar Bueno, the president of the National Confederation of Autonomous Transporters, told members to stop the protests.
"They can't afford to remain on strike anymore, they need to work," Bueno said, urging protesters not to heed a call by some truckers to travel to Brasilia to protest.
Copyright Reuters 2015.