Boom Times for Russia's Arctic Ports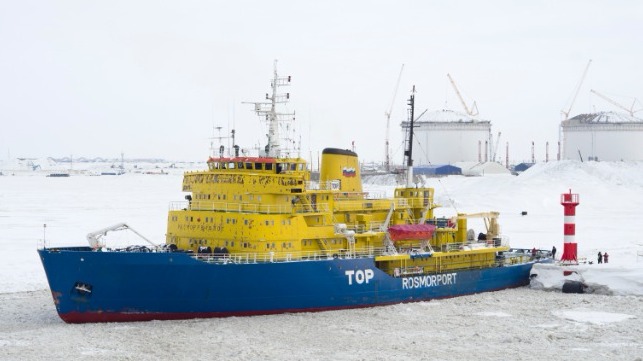 Arctic seaports are booming as shipping on the Northern Sea Route reached new high last year. In 2017, a record 9.74 million tons of goods were transported along the route, with only 194,364 tons shipped to transit the route. Grain, oil and coal were major commodities shipped.
Export of crude oil from Russia in 2017 increased by seven percent to 256.7 million tons. Coal exports increased four percent to 185.1 million tons. Much of the growth can be attributed to large industrial projects such as Yamal LNG and Arctic LNG 2 and oil shipments from new projects like Novy Port and the terminal at Varandey.
The Independent Barents Observer reports that figures from the Association of Russian Sea Ports show that Russian Arctic seaports handled a total of 74.2 million tons last year, an increase of 49.1 percent compared with 2016. Murmansk accounted for almost two thirds of all the total port turnover, with 51.7 million tons of goods being shipped through the port, an increase of 54.5 percent compared with the previous year.
The Yamal Peninsular port of Sabetta recorded the highest cargo growth, handling 7.99 million tons of goods, up from 2.85 million tons in 2016. Sabetta started exporting LNG in December and increased transshipment by180.7 percent compared to 2016.
Grain throughput at Russian ports hit the highest growth rate of all the commodities last year following a record harvest. Throughput grew 34.7 percent with 47.9 million mt handled by Russian ports in 2017 compared with 35.6 million mt in 2016. The main bulk of the volumes handled by ports, 42.6 million mt, headed to export, up 29.5 percent. According to APK-Inform Agency, in 2017 the seaports of Russia significantly increased the export shipments of sunflower oil (up 90 percent) and soybean oil (up 54 percent).