Bill to Protect U.S. Coast Guard Pay Moves Forward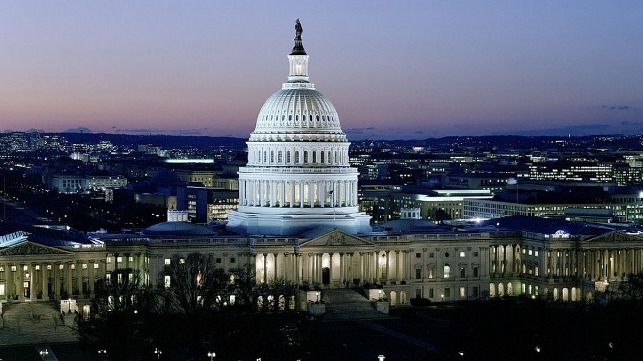 The bill to preserve U.S. Coast Guard pay in the event of a government shutdown has cleared the House Transportation and Infrastructure committee, putting it on a path to a full House vote.
During the partial government shutdown, 42,000 members of the U.S. Coast Guard did not receive pay between December 31 and January 25, marking the first time in history that American servicemembers have not been paid because of a lapse in appropriations. Unlike other federal employees affected by the shutdown, active-duty coastguardsmen had no choice but to keep working: as members of the military, they could not legally quit. They were reimbursed with back pay after appropriations resumed, but during the shutdown they were forced to rely on the generosity of their neighbors, families and friends and the support of civil society groups.
"It's a definite slap in the face," said active-duty Coast Guard servicemember Wade Hinkley, speaking to the Huffington Post in January. "If you're living paycheck to paycheck and you don't get that paycheck, it's a sting. If you don't get that paycheck, you have to find a way to provide for your family."
Members of the other branches of the military were not affected, as they fall under the Department of Defense, which had already been funded prior to the partial shutdown. "Tens of thousands of American servicemembers went without pay during the shutdown simply because of departmental jurisdiction – that's a disgrace and it can never happen again," said Rep. Sean Patrick Maloney (NY-18), Chairman of the Subcommittee on Coast Guard and Maritime Transportation.
Maloney cosponsored a bill to eliminate this disparity, called the Pay Our Coast Guard Parity Act, which has now made it out of committee. "This legislation would guarantee that Coast Guard personnel will receive pay for their work just like the brave personnel who protect our country in any other branch of the armed services," Maloney said.