Australian Police Bust Another Large Meth Shipment at Port Botany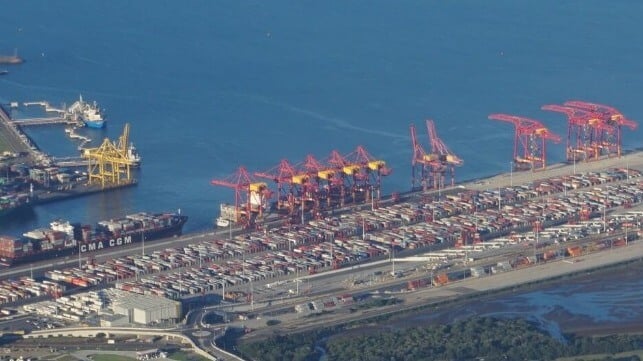 Police in New South Wales have arrested three men in connection with the seizure of $80 million worth of methamphetamine at Port Botany.
In December, the NSW State Crime Command's drug squad began to investigate a criminal syndicate involved in importing narcotics. As part of the investigation, Australian Border Force officers intercepted a shipment from Malaysia in late January 2023 at Port Botany, Sydney's container port. The consignment was described on paper as a shipment of bathroom accessories and tiles.
During an examination of the cargo, 130 kilos of methamphetamine was found hidden inside slabs of paraffin wax.
After further investigation, the NSW Police homed in on three suspects in their early 30s. The individuals were arrested Wednesday at a shopping center in Sydney and face an arraignment Thursday.
"The AFP's focus now will be to use our international network, which has a presence in more than 30 countries around the world, to identify those responsible for sourcing and sending these drugs to Australia," said Australian Federal Police Detective Superintendent Narelle Mitchell in a statement. "This is a dangerous time to be part of an organized crime group involved in the drug trade in Australia, because we are focused, relentless and will use every tool we have to target you in multiple, innovative ways."
Australia's police have discovered amphetamines in complicated hiding spots before. In a series of similar busts at Port Botany in August 2022, the Australian Border Force found 1.8 tonnes of methamphetamine hidden in two separate consignments of marble slabs. Upon destruction, the slabs turned out to have hollow cavities filled with meth. On Australia's lucrative drug market, this illicit cargo was worth about $1.1 billion - the largest meth seizure in the country's history.
Top image: Port Botany (MDRX / CC BY SA 4.0)