Australia, Japan and India Look to South China Sea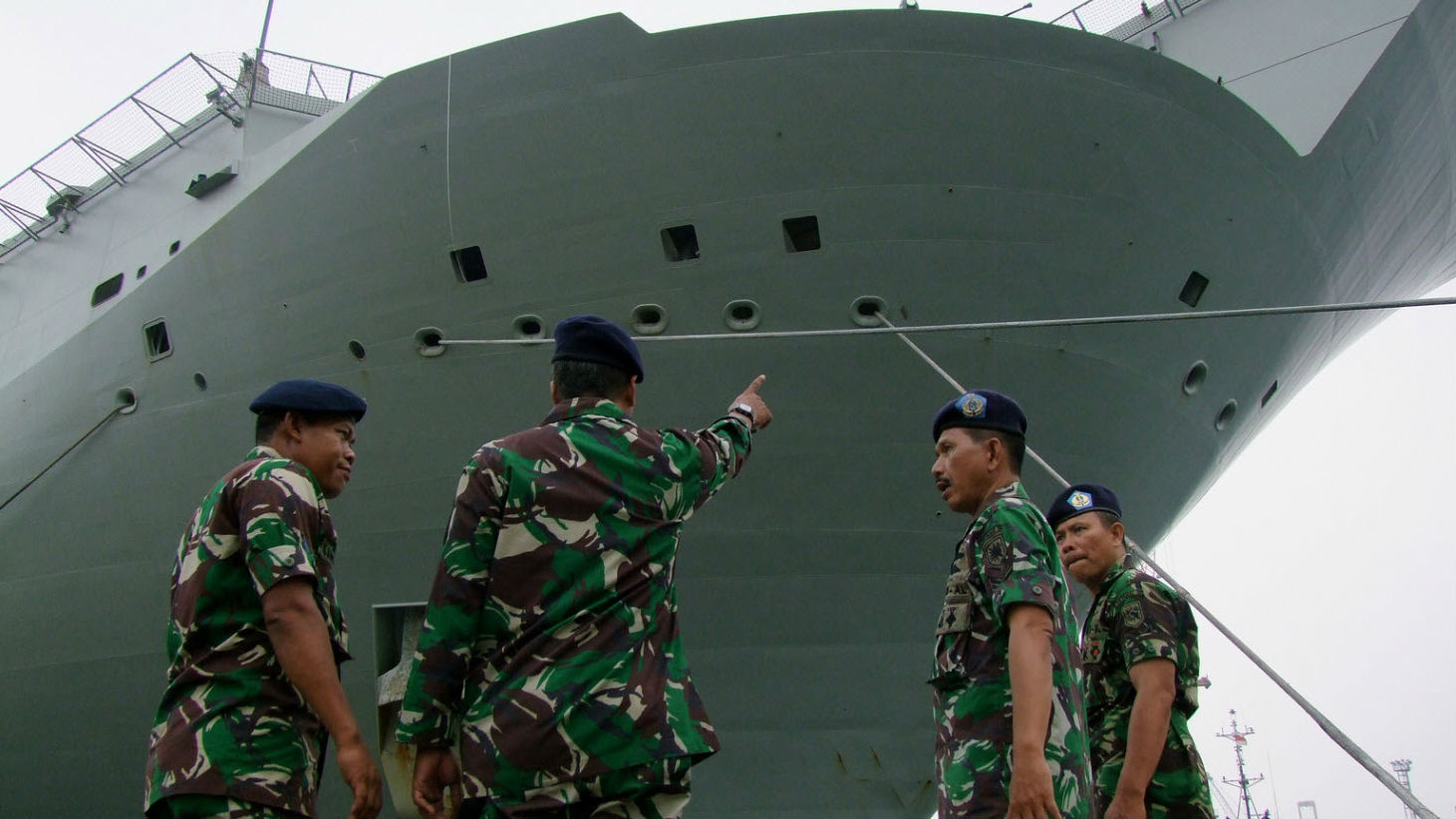 Three major countries in the Asia Pacific region are expected to continue to make their naval presence felt in the South China Sea amid the Philippine's softening sovereignty stance in the disputed waters.
Australia, Japan and India are all making moves in the region at a time when the Philippines is softening its stance, collaborating with China in oil and gas exploration and accepting the increasing presence of Chinese vessels within its exclusive economic zone.
Tokyo has just announced that Japanese Prime Minister Shinzo Abe held an exclusive security meeting with India's leader Narendra Modi to finalize a maritime security cooperation deal in response to the growing naval presence of China in the South China Sea.
With this development, the Indian external affairs ministry along with Japan's counterpart met with U.S. Secretary of State Rex Tillerson in New York to discuss how to assert the freedom of navigation and respect for international law in the global maritime.
Earliser this year, Japan has sent a helicopter-carrying warship into the South China Sea after making a port call in Vietnam, and the ISEAS Yusof Ishak Institute in Singapore has noted that Japan plans to continue to deploy low-key patrols in Southeast Asia waters. Institute analyst Le Hong Hiep says that India is also looking at Vietnam as its entry point for establishing presence in the South China Sea.
With India's fast growing economy, this could help to enhance collaboration with Vietnam, particularly in the oil and gas sector. India's Oil and Natural Gas Corporation (ONGS) has previously collaborated with Vietnam's PetroVietnam Exploration Production Corporation. Wooing the loyalty of Vietnam, India opened up a $500 million line of credit last year so that Vietnam could buy military hardware and patrol boats to be used for maritime security.
As Japan and India address China's growing naval dominance in the South China Sea, Australia has also sent its largest and newest ship to Jakarta and eventually to other Southeast Asia nations to showcase that it has the capacity to participate in maritime security in the region. The deployment of HMAS Adelaide to Southeast Asia came months after Australia Prime Minister Malcolm Turnbull warned China over its bullish and coercive action in the South China Sea during a security summit in Singapore.
Australia has been looking to collaborate with Indonesia, known for its fierce defense of its 200-mile exclusive economic zone. In a move seen as defiant to China, Indonesia renamed a portion of the South China Sea the North Natuna Sea. Australia and Indonesia will also be holding a joint maritime exercise this November in Surabaya in Java.
While many Asian countries see the new China-ASEAN South China Sea code of conduct as key to promoting peace and stability in the region, other analysts believe the entry of new Asia-Pacific economic powers into the region will create new maritime challenges.