Austal Confirms Discussions with Investors Possibly Going Private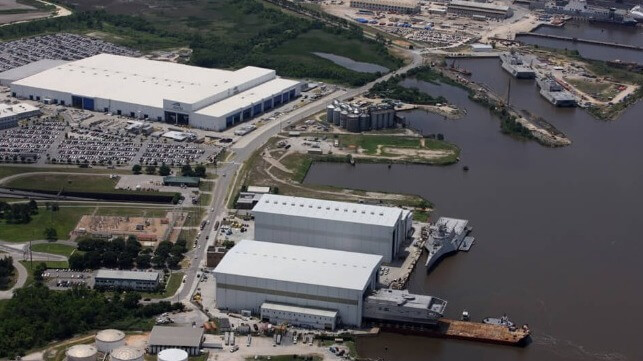 Austal responded to speculation in the media and investment community confirming today, June 6, that discussions are ongoing with potential investors. The company said that discussions take place "from time to time" exploring strategic initiatives, while the speculation centered on the hiring of financial advisors to assist in taking the company private. It is believed that investment funds are being attracted to the company by increases in defense spending and it's the company's positioning to play a central role in the implementation of the $121.6 billion Australia–UK–US submarine partnership (AUKUS) program.
"Austal is regularly involved in discussions with potential parties concerning strategic initiatives to create value for its shareholders. While discussions may take place from time to time, there can be no certainty that any opportunity will proceed," said the company in a regulatory filing approved and authorized by Paddy Gregg, Austal CEO.
Austal, which is likely to be at the center stage of the AUKUS program implementation, issued the announcement in response to media reports that defense investors are circling to take control of the company, a development that could lead to delisting from the ASX.
Australia's media outlet Financial Review reported that several North American investment funds specializing in the defense industry are interested in Austal intending to take it private. The company is reported to have engaged the services of JP Morgan and Australia's corporate advisory firm Poynton Stavrianou.
Austal committed to "keep shareholders informed" on any developments over the possible takeover by private investors in accordance with ASX disclosure obligations. Though publicly traded, the company's major shareholder is Fortescue Metals chairman Andrew Forrest through his private Tattarang investment vehicle.
Private investors' interest in Austal comes as the company is positioning to profit from the AUKUS program in which Australia is aiming to build at least eight nuclear-powered submarines with a size range of between 7,000 tonnes and 10,000 tonnes with the help of the U.S. and the UK.
While releasing the company's first half of the year financial results, Austal said that part of its strategic outlook centered on the AUKUS and Australian Defence Strategic Review providing a clear route for the program, something that would unfold and make clear future opportunities for Austal.
The interest in the company, which is Australia's largest defense exporter and first ASX-listed shipbuilder with an $800 million (US$ 533.3 million) market capitalization, comes as the company is also increasing its international market share. Austal USA continues to build Independence-class littoral combat ships and expeditionary fast transports for the U.S. Navy and in May reported that it had added a $3 billion contract for seven ocean surveillance ships for the U.S. Navy. The company is also expanding its U.S. operations with facilities in San Diego.
Having been in operation for more than three decades, Austal has contracted more than 340 vessels for over 121 commercial and defense operators in 59 countries worldwide. The company, which operates five shipyards in four countries, Australia, the U.S., the Philippines, and Vietnam, employs 5,000 people globally.