Artificial Intelligence Gaining Traction in Renewables Industries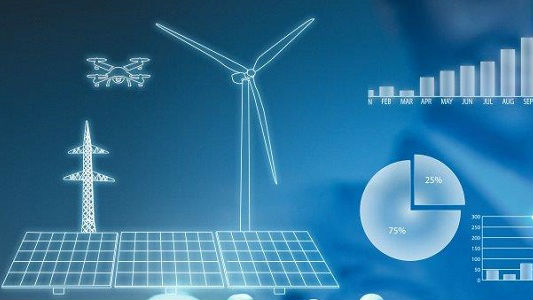 Artificial intelligence will increasingly automate operations in the solar and wind industries over the next few years, according to a new DNV GL position paper.
Making Renewables Smarter: The benefits, risks, and future of artificial intelligence in solar and wind explores where artificial intelligence like machine learning will have an impact to increase efficiencies. Wind and solar generation plants benefit from the fact that their technologies have been commercially developed relatively recently and have had sensor technology installed from the beginning. As a result, most of the advances supported by artificial intelligence so far have been in resource forecasting, control and predictive maintenance.
Artificial intelligence could be used to provide further key benefits, including:
• Robots are expected to grow in prevalence for remote inspection, with new benefits for maintenance and troubleshooting.
• Crawling robots that can get close to a structure's surface could enable a new set of technologies such as microwave and ultrasonic transmitters and receivers which can be used to penetrate structures to reveal faults in materials.
• Supply chain optimizations by autonomous driving robots could see entire onshore wind or solar farms being built. Parts for a wind turbine or solar array could be transported from the factory by self-driving lorries, unloaded by another set of robots, attached to the foundations that yet other robots have dug and filled, and pieced together by a final set of robots and drones.
• Offshore, sailing robots could transport and deliver parts, like the driving robots. And, like the driving robots, sailing robots need to use artificial intelligence to tackle the challenges of avoiding obstacles and navigating. Aside from transporting parts sailing robots could also be used in the construction, inspection and maintenance of offshore wind farms.
In DNV GL's 2017 Global Opportunity Report, published in partnership with United Nations Global Compact and Sustainia, the global market for artificial intelligence was worth $126.24 billion and was projected to reach a value of $3.06 trillion by the end of 2024, an impressive compound annual growth rate (CAGR) of 36.1 percent between 2016 and 2024. In terms of revenue generated from the direct and indirect application of artificial intelligence software, research firm Tractica predicts that the market will grow from $1.38 billion in 2016 to $59.75 billion by 2025, a CAGR of 52 percent. The global market for sensors is expected to be $241 billion by 2022, growing at a CAGR of 11.3 percent from 2014, says Research and Markets.