Anglo-American Exits Deep-Sea Mining Project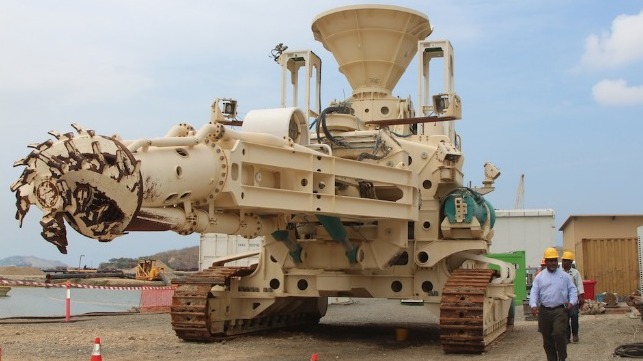 Mining conglomerate Anglo-American confirmed Friday that it is ending its investment in Nautilus Mining, the Canadian deep-sea mineral recovery firm behind the Solwara 1 project.
Anglo-American once held about 10 percent of Nautilus' stock, but it has seen its share diluted by successive fundraising rounds over the past several years, and as of May it held just four percent of outstanding shares. Nautilus has been working to secure bridge loans to cover its significant capital needs until production begins, and it has issued additional shares in order to secure the funds. On April 30, Nautilus announced that it had obtained an additional $1.6 million bridge loan in exchange for about 6.8 million share warrants, bringing the total number of warrants issued to its lender to nearly 50 million. In a February assessment, Nautilus said that it needs to raise $243 million of capex funding until production commences
"We are exiting our small minority shareholding in Nautilus, as part of the prioritisation of our portfolio on our largest and greatest potential resource assets," said an Anglo-American spokesman in a statement.
The withdrawal of Anglo-American comes just as Nautilus was nearing the completion of equipment construction and testing. Its vessel, the Nautilus New Era, was launched at Mawei Shipyard in China in late March, and delivery is scheduled for the second quarter of 2019. The submerged testing of its robotic cutting tools was completed successfully in mid-February.
Nautilus' Solwara 1 site would be the first ever commercial seafloor copper-gold mine. The deposits at Solwara 1 are polymetallic sulfides that are rich in copper, gold and other valuable metals. Based on drilling results, Nautilus believes that there are about one million tons of ore containing seven percent copper, compared with the 0.5 percent copper found in everyday on-shore ore grades. The gold content comes in at 20 grams per ton, and zinc and silver are also present. Nautilus estimates production in the range of 20,000 tons of copper and 30,000 ounces of gold at steady-state production.