Navy Farewells Old Septic Tank Pool
As the former commanding officer of the Royal Australian Navy's dive school, a mine clearance diver and member of the SAS, Commodore Russ Baker (retired) has many stories to tell about the old pool at HMAS Penguin in Sydney.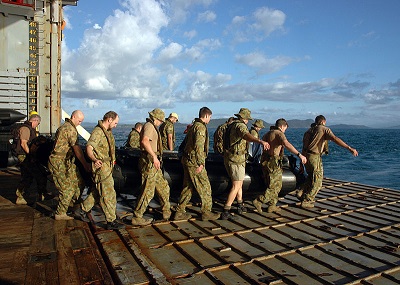 So it was a particular honour for him when he was invited to open the new Dive Training Facility there recently.
"For many Australian Defence Force divers, this pool has been the first step in their training," Commodore Baker said.
"Now, after decades of service to divers from around Australia and from around the world, this pool has been given a new lease of life.
"As part of the upgraded RAN Diving School, it is now ready to continue to provide a safe environment for the initial diver testing into the future," he said.
The site had a less than auspicious start as the 'Mosman Sewer Farm' when the NSW Public Works first began construction in 1902. It continued operation until 1927 when it was rendered obsolete by the completion of the 'Northern Suburbs Outfall Ocean Sewer'.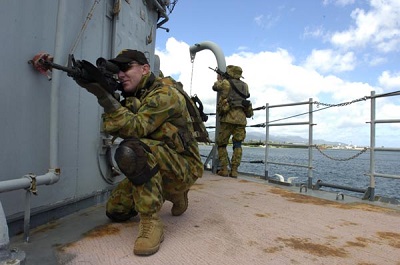 The Sewer Farm's old septic tanks were subsequently adapted for use as a swimming pool by the Cavill family who owned the property. The pool then became part of HMAS Penguin when the establishment was commissioned in 1942. Sadly in later years it faced frequent repairs due to the structure suffering from advanced dilapidation and it eventually fell into disuse.
Building of the new facility began last February as a separate project within Penguin's redevelopment. Facing the challenge of building in an enclosed space, the old pool was dismantled and construction began. Around 170 cubic metres of concrete and 30 tonnes of reinforced steel was used and a unique pool liner installed to cope with heavy objects associated with diver training being dropped into the water.
"The pool now becomes part of one of the most modern diving training facilities in the world, capable of supporting the needs of the Australian Defence Force well into the future," Commodore Baker said.
"However I am pleased to note that while the main focus of the pool will be for diver training, it will also be made available for general recreational use by defence personnel," he added.