16 Missing in Pirate Attack off Suriname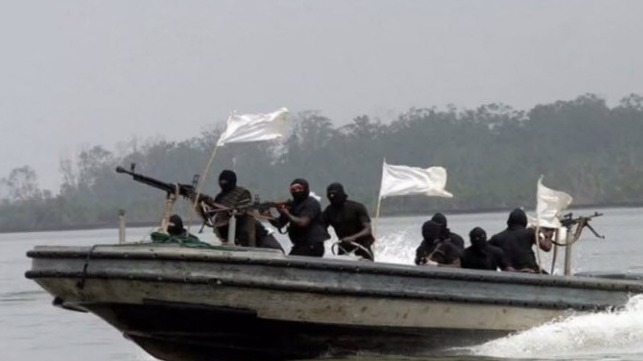 Suriname's Coast Guard reported Monday that 16 fishermen are missing after an aggressive pirate attack on four boats.
According to spokesman Commander Jerry Slijngard, a group of 20 fishermen were assaulted off Suriname's coast on Friday night. The pirates beat and robbed them, then forced most of them over the side. The survivors reported that some of the victims went into the water with weights on their legs.
Three out of the four men who managed to escape are still receiving medical attention, according to Slijngard. Local media report that two were pulled from the water by other fishing vessels and two were found in their boats.
According to local outlet Kaieteur News, the captain of one of the fishing boats identified four Guyanese nationals as the attackers, all of them known to the fishermen. He said that they fired warning shots, then boarded his boat and assaulted his crew. He was ordered over the side and managed to swim away.
Mark Lall, the secretary of a local fishing collective, said that almost no one was willing to go out to fish for fear of another pirate attack. He suggested that it was not the first time that multiple boats have been attacked at once. However, while fishermen from Suriname and Guyana often accuse each other of piracy, an attack this extreme is an unusual event.
To deter future attacks, Cmdr. Slijngard called for the rapid rollout of Vessel Monitoring System (VMS) technology in Suriname. VMS is a protocol similar to AIS, but designed specifically for fisheries enforcement. It includes an emergency "panic button" for the crew to send a distress signal encoded with their boat's position. Even if the button is not activated, authorities on shore have an electronic VMS record of the boat's position to assist a search effort.