IN THE KNOW Podcast 4: DNV GL on the Future of Shipping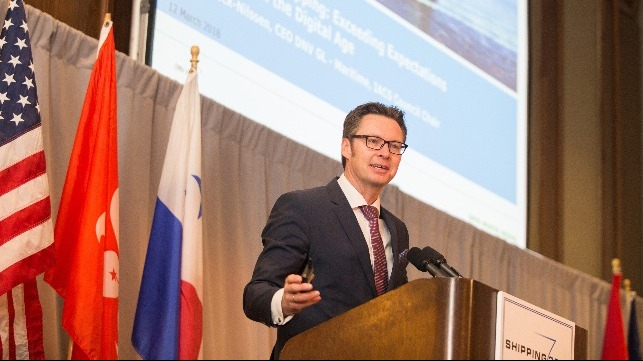 For this edition of the "In the Know" podcast, MarEx editor-in-chief Tony Munoz spoke with Knut Ørbeck-Nilssen, the CEO of DNV GL – Maritime and the current chairman of the International Association of Class Societies, about the future of class in shipping. Listen in for their conversation on shipboard automation, drone surveys, digitalization, and Ørbeck-Nilssen's plans for the transformation of IACS.
Knut Ørbeck-Nilssen was apponted CEO of DNV GL – Maritime in August 2015. He joined DNV in 1990 as a structural engineer, and worked in a range of engineering and management roles at the society. In 2013, Ørbeck-Nilssen was appointed as director of Europe, Africa and Americas for DNV GL – Maritime, one of two geographic divisions responsible for DNV GL's core maritime and offshore business lines. He holds a bachelor of engineering degree with first class honors from Heriot-Watt University and bachelors degree in civil engineering from Oslo Polytechnic.
To download this podcast for offline listening, right-click on this link: Knut-Orbeck-Nilssen-DNV-GL.mp3
The opinions expressed herein are the author's and not necessarily those of The Maritime Executive.