Protectionist Fears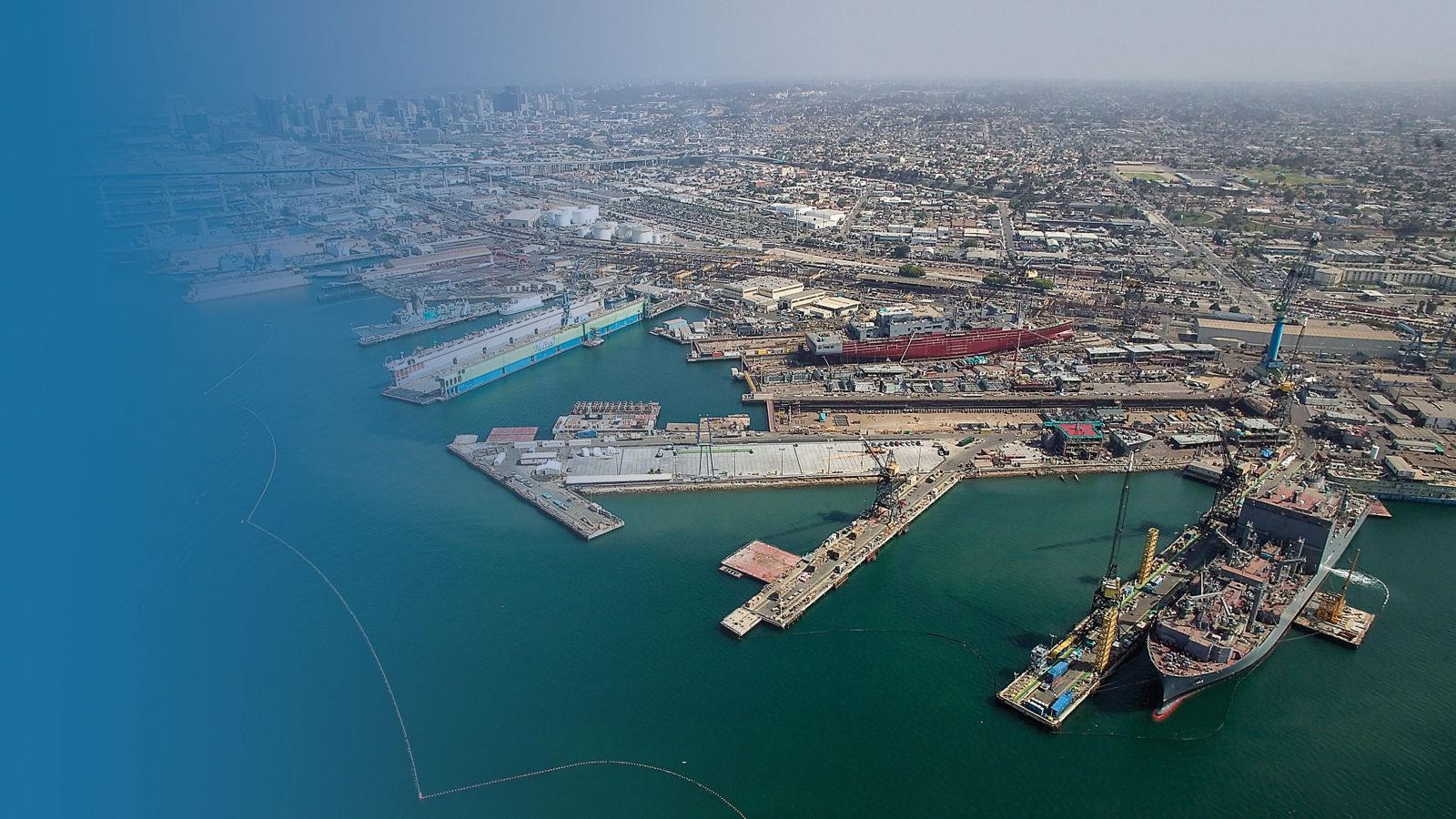 (Article originally published in May/June 2017 edition.)
WILL TRUMP'S "AMERICA FIRST" POLICY RESTRICT FOREIGN CARRIERS?
Simon Bennett, Director of Policy and External Relations at the International Chamber of Shipping (ICS), says his organization is concerned about recent developments that may signal a more protectionist approach by the U.S. regarding the carriage of its energy exports, which have continued to increase on the strength of shale gas production and the lifting of the 40year prohibition on the export of crude oil.
Among those developments was the "The Energizing American Maritime Act," a new bill introduced in February by Congressman John Garamendi that would require 15 percent of all American exports of crude oil and LNG to be transported on U.S.-flag vessels by 2020 and 30 percent by 2025.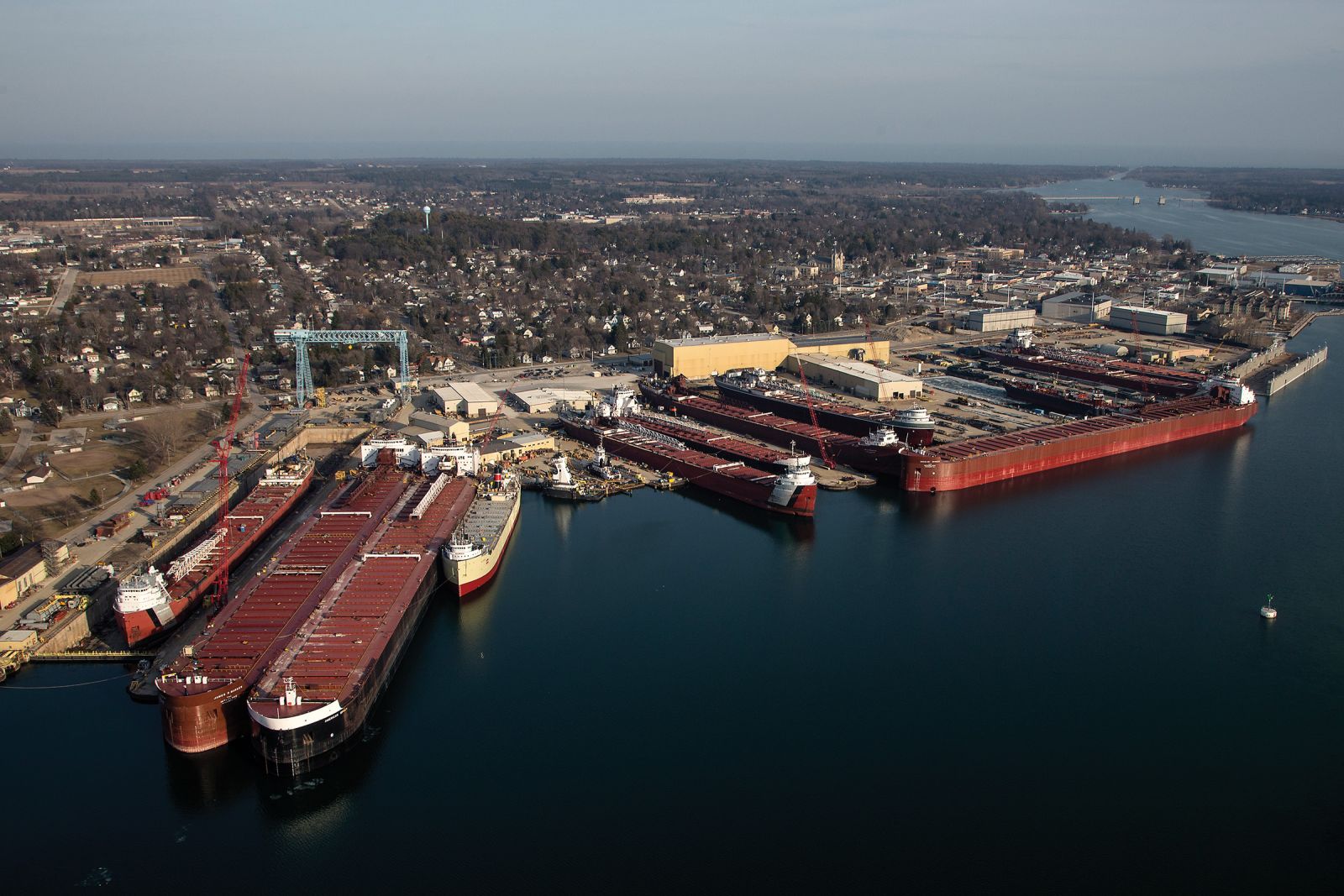 Cargo Preference
"Because of the significantly higher costs associated with employing U.S. seafarers carrying energy exports on U.S.-flag tankers, they would of course be far more expensive than using non-U.S. ships," Bennett states. "However, the danger is that American oil companies might possibly see this as a price worth paying if this was the cost of being able to continue exporting U.S. crude overseas."
The ICS is also concerned that any discussion of cargo preference in the U.S. could give encouragement to other nations that might be contemplating similarly protectionist measures. This includes Russia, which is currently consulting on a law to restrict the carriage of Russian hydrocarbons on non-Russian flag ships, although it is understood that this is primarily aimed at Russian-owned ships that flag with open registries.
There are currently no U.S.-flag LNG carriers, and virtually all U.S. crude tankers are confined to protected Jones Act trades. "U.S. shipbuilding interests may nevertheless hope to benefit from any move towards a more protectionist agenda," adds Bennett, "however unlikely the prospect of their building economically viable ships in practice."

Shipping analysts Maritime Strategies International (MSI) sees the shale gas revolution having a different impact on LPG tanker demand, which has grown rapidly in recent years, than that forecast for LNG demand. It says the associated surge in LPG production has changed the industry from being supply-driven to facing a potential demand-deficit. U.S. production of LPG faltered in 2016 and is expected to remain relatively flat this year. MSI forecasts an additional 12 million tons of LPG to be produced in North America over the next five years, fueling growth but at the much-reduced rate of four percent per annum compared with nearly 50 percent per annum over the last five years. Could the same thing happen to the nascent LNG market?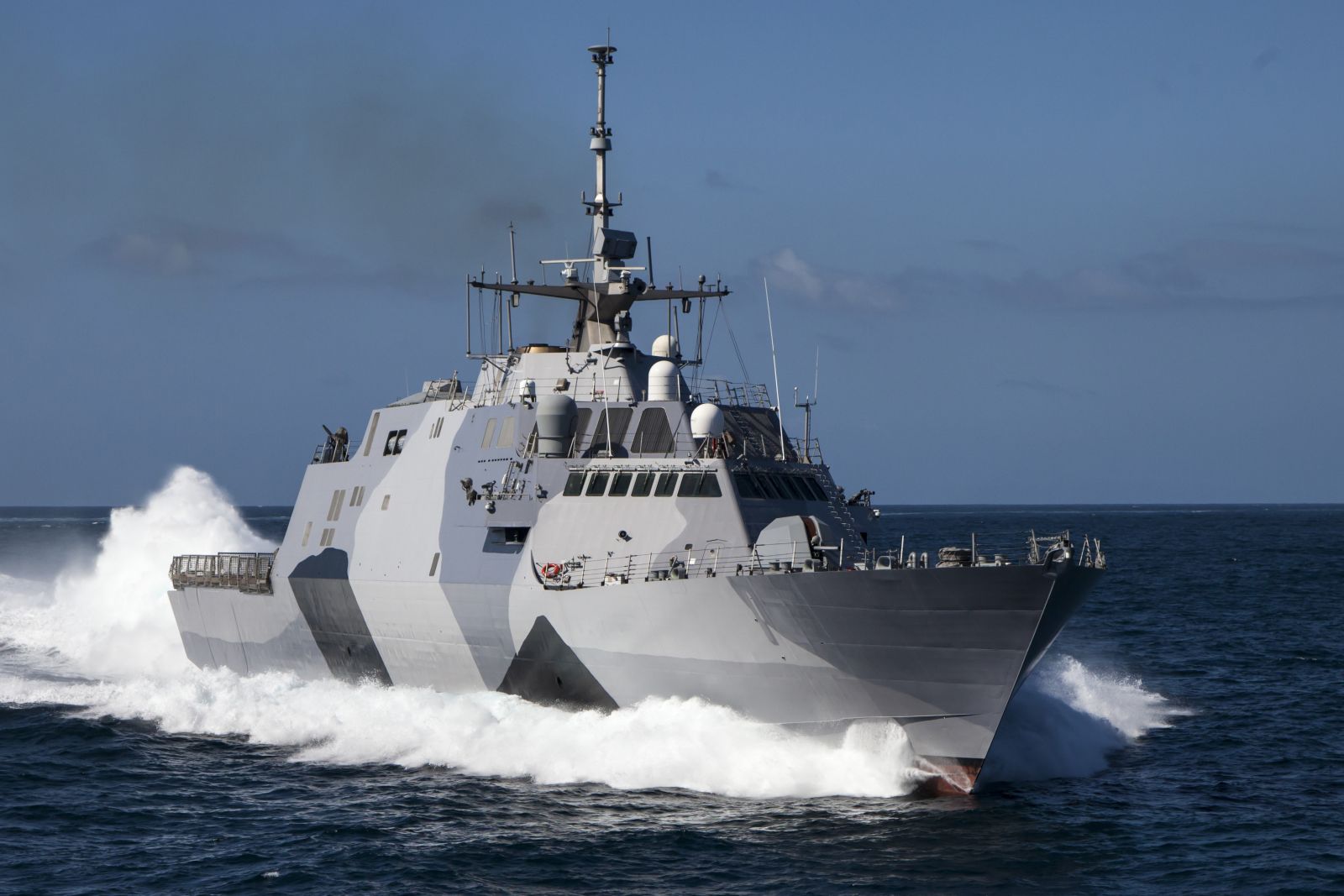 U.S. Orderbook
There are only 35 large commercial vessels currently on order from U.S. yards according to data from VesselsValue: three tankers, two container ships and 30 off shore support vessels. This is a far cry from the high in 2009 when 89 vessels were delivered. U.S.-made vessels are typically sold to U.S. owners due to the premium these vessels command in being Jones Act-compliant. In the last 10 years, only 18 out of 212 vessel orders have been placed by non-U.S. companies.
Since 2007 U.S. yards have been building predominantly offshore vessels, which accounted for 79 percent of all vessels ordered and delivered during this period. But orders have been slowing down. Since the end of 2014 there has been a steep drop that coincides with the collapse in oil prices and the associated decline of the offshore industry.
Undeterred, offshore vessel operator Harvey Gulf announced the delivery of the first of two Jones Act-compliant subsea construction vessels from Eastern Shipbuilding Group in May. The ship can do field development work that is currently performed by foreign-flagged vessels including subsea installations and removals, inspection, repair and floatel services.
"Today ends the debate as to whether the U.S. Jones Act fleet of multipurpose service vessels is capable of doing work that foreign vessels have been doing illegally in the Gulf for many years," said Shane Guidry, Harvey Gulf 's Chairman and CEO. Harvey Gulf also took de livery of its fourth LNG-powered offshore supply vessel from Gulf Coast Shipyard Group in May.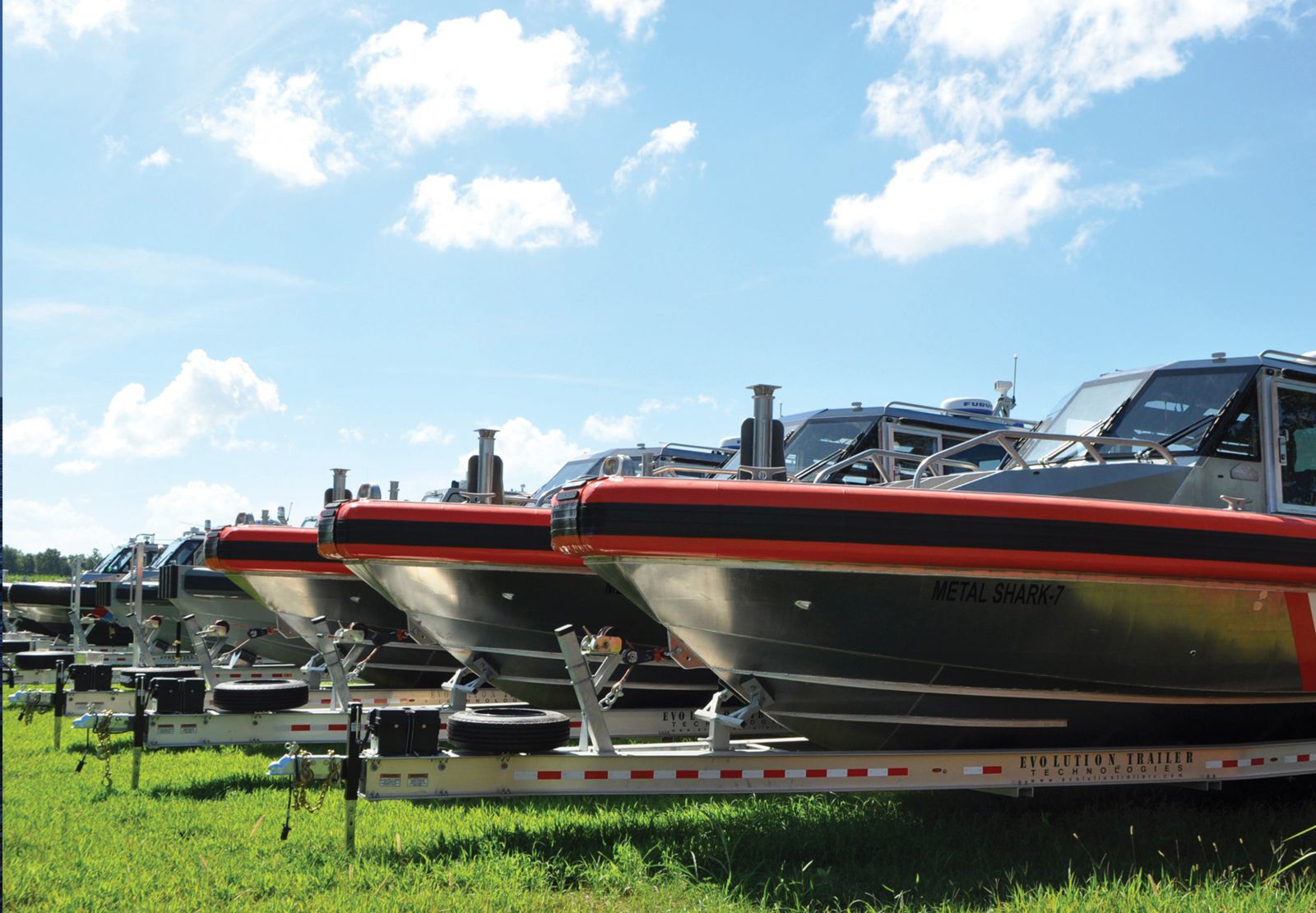 Anchors Aweigh!
Trump announced a $21 billion increase in defense spending in May, ending what he says were "years of painful cuts." His much-publicized plan is to expand the U.S. Navy to 355 ships rather than the previously planned 308 ships at an estimated cost of over $26 billion a year for the next 30 years.
The Navy's new-ship construction is performed by five large and two smaller private shipyards. The bigger yards include Bath Iron Works for large surface combatants, Electric Boat for nuclear-powered submarines, Ingalls Shipbuilding for large surface combatants and amphibious warfare ships, NASSCO for combat logistics and support ships, and Newport News Shipbuilding for nuclear-powered aircraft carriers and submarines.
The two smaller yards are Fincantieri Marinette Marine, which builds the steel monohull variant of the Littoral Combat Ship (LCS), and Austal USA, which builds the aluminum trimaran version of the LCS as well as the expeditionary fast transport.
Enlarging the fleet to 355 ships would place a higher demand on the shipbuilding services of those seven, and possibly other, shipyards. To meet that demand, all seven shipyards would need to increase their workforces and several would need to make improvements to their infrastructure.
During the last five years, defense contractor Conrad Shipyard has invested $61.9 million in capital improvements to its five ship yards. Improvements have included new manufacturing buildings and machining equipment and the development of the company's newest yard, Deepwater South in Louisiana, for larger vessels.
Since its entry into the U.S. market in 2009, Fincantieri has invested almost $150 million in modernizing its facilities in Wisconsin with new fabrication buildings, computerized manufacturing equipment, heavy-lift cranes, additional acreage and a U.S. Navy-certified drydock. This capital investment has streamlined production, lowered costs and boosted quality control. Fincantieri has coupled this investment with its worldwide approach of separate but integrated operation of its production and engineering facilities so that commercial efficiencies are carried over into government work and, where appropriate, leveraged across projects.
The yard has U.S. Navy Littoral Combat Ships in serial production and is actively seeking new opportunities, including the MSVL for the U.S. Army and the Heavy Polar Icebreaker for the United States Coast Guard.
Damen Shipyards Group opened its first office in the U.S. last year. Over the past 10 years Damen has delivered 250 vessels to customers in the Americas and almost 900 since 1970. In countries where local construction is important, Damen vessels are built under license, together with partner yards, and in the U.S. over 200 vessels have been built this way since the mid-1990s.
Boat manufacturer Metal Shark markets Damen designs including offshore support vessels, harbor and terminal vessels, offshore patrol boats, pushers and tugs, barges and other specialty vessels, and Metal Shark's Franklin yard in Louisiana has delivered a wide range of vessels including patrol boats for the U.S. military. To speed deliveries, Metal Shark is ramping up production to build an inventory of stock vessels. "Long lead times stand out as a serious shortcoming of our industry," notes Metal Shark CEO Chris Allard.
While Metal Shark custom-builds each vessel, the company's new stock boats program will mean that most are built to a stage where they are awaiting final fit-out. "Our primary goal is to reduce the 240 to 365day lead times associated with scheduling and the acquisition of engines and other long lead-time components," says Allard. "We've grown the company to a point where we can now make this investment in materials and labor with an eye to the future, accelerating production cycles while still maintaining the flexibility to accommodate our customers." Models currently included in the new program include Metal Shark's Relentless center-console patrol boats and seven-meter rigid inflatable boats (RIBs).
Icelandic builder Rafnar is entering the U.S. market with coast guard, search-and-rescue, military and pleasure RIBs. Rafnar has entered into partnerships with a number of prominent shipyards and boat builders elsewhere in the past and will soon be announcing a tie-up in the U.S. Military applications are targeted, but for now the company is giving Virgin's Richard Branson a test drive of one of its boats. The patented ÖK hull features a unique underwater shape that gives more efficient passage through the water for a displacement-type vessel under full load at high speed.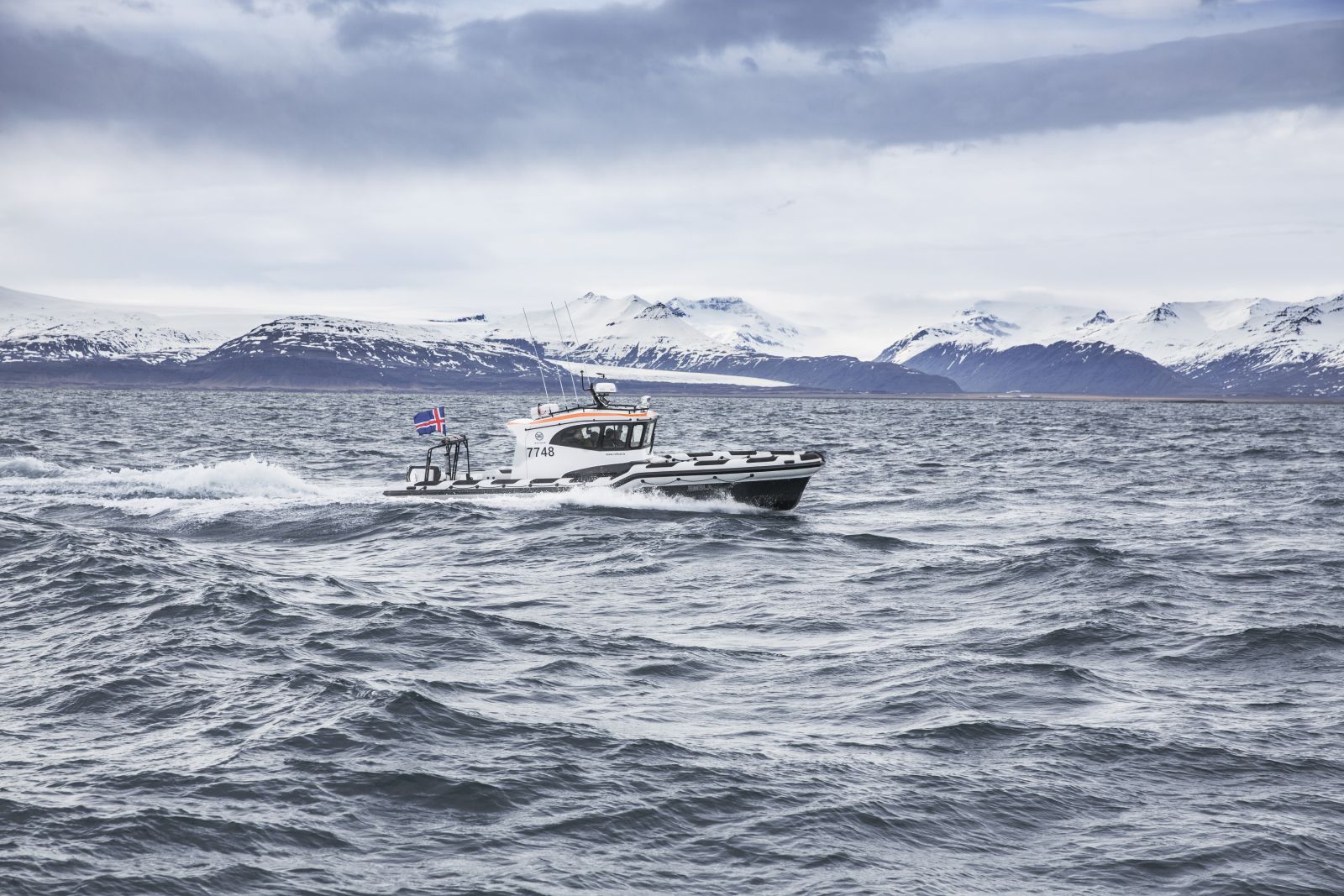 Playing the Security Card
Will Trump's navy and his protectionist approach to shipping prove a justifiable concern to organizations such as the ICS? Only time will tell. In the meantime, Garamendi warns, "Some might wonder why it matters what ships carry our exports. After all, the argument goes, if it's cheaper to carry American exports on foreign ships with foreign crews, it will lower costs and increase profits for American companies."
But while "relying exclusively on foreign ships and labor may save a few pennies," he says, "it has heavy long-term consequences for our economy and national security. Consider the current tensions in the Korean peninsula. Imagine now that the situation escalates and our military needs to mobilize to defend our allies in the region. Our armed forces depend on civilian vessels – the Ready Reserve Fleet – to provide sealift capacity and move the troops and equipment we need to project hard power overseas.
"Could the U.S. rely on vessels flagged in China for this? We should never put ourselves in a position where we need to ask this question."
-MarEx

The opinions expressed herein are the author's and not necessarily those of The Maritime Executive.