Edie Rodriguez, President & CEO, Crystal Cruises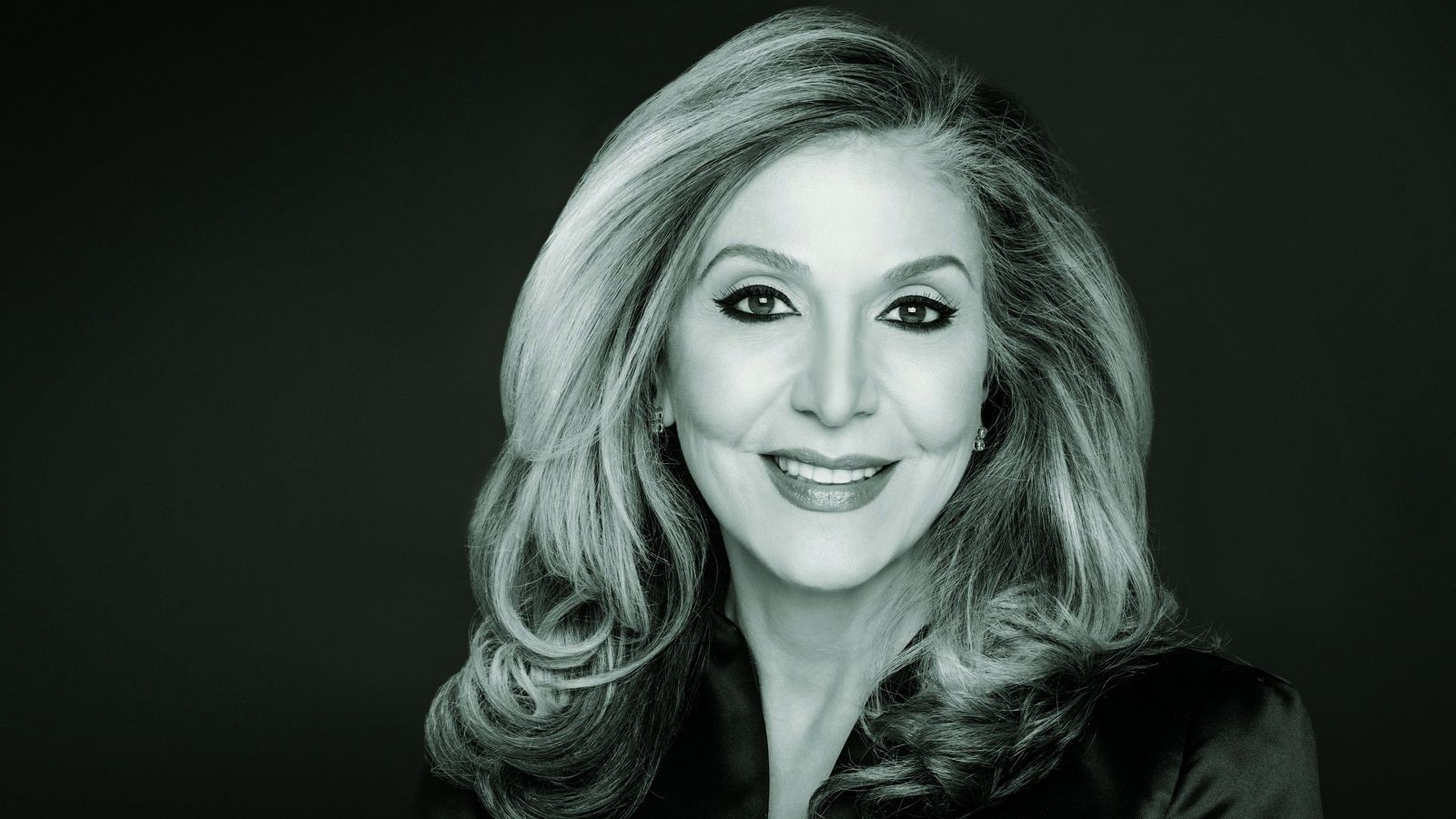 (Article originally published in Jan/Feb 2016 edition.)
She calls herself "speedy Edie" and gets by on four hours of sleep a night. And why not? The hyperactive, triple A-type personality needs every waking hour to lead the biggest expansion in Crystal's 25-year history – into new areas like yacht and river cruising and, oh yes, did we mention an airline?
By Tony Munoz
Tell us about Crystal and how it got started.
The genesis goes back to 1988 when Japan's Nippon Yusen Kaisha (NYK), one of the world's largest shipping companies, decided to create the world's most luxurious cruise line as a complement to its cargo business – the jewel in the crown, so to speak. So NYK opened an office in Los Angeles rather than Miami because Southern California was closer to Tokyo than South Florida, where most of the cruise industry is based. In 1990 the line's first vessel was christened, and that's why we celebrated our 25th anniversary in 2015.
When did you join the company?
It's been two years now, but I have been in the travel business for thirty-five years. I knew early on that I wanted to see the world, and so I started out as a travel agent and worked my way up. Eventually I became Vice President of Sales for Amadeus, an IT company that provides automated booking and distribution systems for the cruise industry. I later worked as a senior executive at Cunard and Seabourn and Azamara, all of which are luxury platforms.
My career was important to me and I worked extremely hard, so when I was asked to be President and CEO of one of the most highly regarded cruise lines in the industry, I was honored. There are other women presidents in the industry, but I believe I am the only woman CEO. I was told that I was the right person for the job and the fact that I'm a woman was simply icing on the cake.
Did you get to see the world along the way?
I did! I used every vacation to take a cruise, and of course my work gave me additional opportunities. There are 196 countries in the world, at latest count, and so far I've visited well over 100 of them, so I'm not done yet.
What intrigued you so much about Crystal?
To begin with, Crystal had won Travel+Leisure's World's Best award for the past twenty years as well as Condé Nast Travelers' World's Best for the last twenty-two years. I knew all about the awards, and I had experienced every cruise line out there – except for Crystal. So before I even accepted the position, I told the chairman that my husband and I would book a cruise on our own, anonymously, and experience the Crystal difference for ourselves. Because I have to be passionate about whatever I do, I have to believe in it. And if I don't believe in it I'm not interested. I said I would write a report and give it to him, whether I accepted the job or not.
Well, we weren't onboard for twenty-four hours before it became – excuse the pun – "crystal" clear to me why this cruise line is so special. The first thing that struck me was the service. I had never experienced anything like it, and remember – I'm a seasoned cruiser and I like to be pampered. And pampered I was! I later learned that the "secret to the sauce" was that Crystal hires for the personality and trains for the skill. The second thing that struck me was the
caliber of the guests. They are different from the guests on other cruise lines, and their loyalty and passion for the brand are unique.
How so?
I'll tell you a story. I now host an annual "President's Cruise" because I am very hands-on and enjoy being engaged with our guests. Every day of the cruise I host something called "Coffee Chat Time with Edie" where I'll go and sit in the bistro for a couple of hours, and the guests can come and chat with me. So last year this woman comes up to me and says, "I want to tell you how much my family and I love Crystal." I said "Okay," and she then described how she and her family have been cruising on Crystal from day one, 25 years ago.
Every year they do a multi-generation, family reunion cruise, and on that particular sailing they had 14 in their group ranging in age from 10 to 94. The grandfather was going to celebrate his 95th birthday. She said, "But I just want you to understand: This is a family reunion cruise every year we do on Crystal." It is such an important part of the fabric of their lives that in her will she has set aside a trust that enables her family members to enjoy the Crystal family reunion tradition every year, to continue coming as a family long after she's gone.
And I thought: Is that not the most compelling thing I've ever heard? It's a testament to what I mean when I say our guests are different from any other guests out there. That's just one story. I can give you many more, but our guests are a different breed and God bless them and thank them for loving Crystal the way they do.
Were you concerned about the small size of the fleet when you first joined – just two ships?
I was. I knew Crystal Cruises was at the top of the luxury brand scale, but I told the NYK chairman, prior to their selling the company to Genting Hong Kong, that if Crystal didn't grow it would perish. So when the company was taken over by Genting, my new chairman said to me at our first meeting that he intended to give me seven ships for seven seas.
That must have been music to your ears. So what is the strategy now?
We are committed to worldwide growth as well as to building a new fleet of vessels, including three new cruise ships, which I call the triplets. Each ship will host 1,000 guests with 1,000 crew. This will create the highest crew-to-guest ratio in the industry, one to one. All the cabins on the ships will be suites with the smallest being 400 square feet. Our public areas will have the most generous space-to-passenger ratio as well. The ships will be polar-classed, which will allow expanded itinerary choices. At the ship's stern there will be a marina with Sea-Doos and zodiacs and a helipad for helicopters to come and go.
One of the most unique features will be the new Crystal Residences, which people can purchase as their own condos. These time-share owners will sail on regularly scheduled itineraries, and their condos will have private elevators. So they are guaranteed privacy but can enjoy all the common areas of the ship whenever they want.
So nothing like the usual cruise experience with thousands of people crowded onto a mega-ship?
Oh no. It won't be about what I call "human gridlock" or rock-climbing walls. We will focus on the understated elegance of knowing when to deliver service and when not to be intrusive. It will be about incredible enrichment programs such as listening to world-renowned speakers or learning an instrument at our music school or how to make a video on your iPad. And we will build our itineraries on five to 128-night schedules in order to raise the bar on luxury cruising. I want Crystal to promise a lot, deliver more, and surprise and delight our customers.
Have you chosen names for the ships? Will there be a common theme?
The theme and names will be released at a later date. The first ship will not be christened until 2018, and they are all being built at Lloyd Werft in Germany, which Genting recently purchased for the express purpose of building our unique class of ships.
The first phase of the expansion – the luxury yacht Crystal Esprit – debuted in December and took its inaugural cruise in the Seychelles. Tell us about that.
We named her Crystal Esprit so you can have esprit de corps and sail with like-minded people, and she is spectacular. She can accommodate 62 guests or 31 couples and has a crew of 77, which means a fabulous experience due to the crew-to-guest ratio. It was originally one of our chairman's yachts, and when we were in Singapore and he was showing me around he asked if I thought we could sell yacht cruises. I told him absolutely but only if you let me redo it to look like Crystal.
And that was the genesis of Crystal Yacht Cruises! The yacht was spectacular to begin with but turned out even more spectacular after we "Crystallized" it. And it even has a submarine – a three-person submersible – for the captain and two guests.
Crystal River Cruises is next, correct?
Yes, the Crystal Mozart will begin sailing in July. There will be five new river yachts that will be launched in 2016 and 2017. There are all being built at Lloyd Werft in Germany. We believe it is critically important to listen to our guests, and they were telling us they were interested in river cruises and wished Crystal offered one. So they asked and we delivered. And now we have six-star service and fine dining as well as the largest suites available for river cruising.
And the third phase of the expansion is Crystal Air?
Yes, Crystal Luxury Air will take our cruise experience to the sky. We currently own a Boeing 777-200LR that will host 88 guests and a Boeing 787 Dreamliner for 60 guests, both with first-class flatbed seating. One will do 14-night itineraries and one will do 28-night itineraries. Each itinerary will be different. So one month it might be UNESCO World Heritage sites. Another month it might be the world's greatest Michelin-starred restaurants and begin in New York and end in Sydney. Or the world's greatest golf courses, beginning in Scotland and ending in Hong Kong. Fabulous, right?
Wow, what a great story! You certainly have your hands full. One final question: How do you do it?
I have an extremely participative management style. I check my ego at the door because I want to be collaborative. I am hiring great teams and I want them to soar. I raise the bar and challenge them every day. Leadership to me is a team sport. – MarEx
The opinions expressed herein are the author's and not necessarily those of The Maritime Executive.