Viasat Completes Acquisition of Inmarsat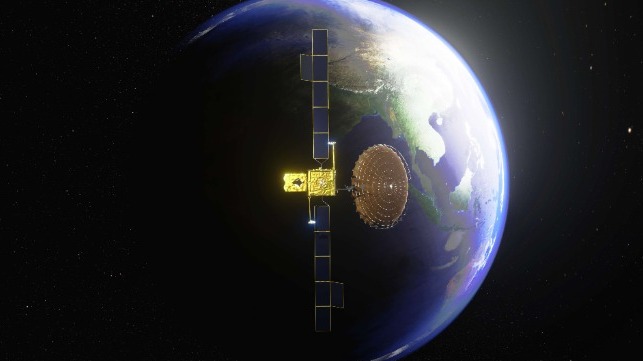 Satcom giant Viasat has completed its acquisition of Inmarsat, the firm announced Wednesday.
In November 2021, Viasat reached a deal to purchase Inmarsat for $7.3 billion in cash, stock and debt, intending to integrate Inmarsat's radio frequency spectrum, satellite fleet and ground-based assets into its global network. Viasat said that the combination will help deliver more bandwidth at high-demand locations, like airports and seaports, along with lower latency.
Viasat is best is known for its leading position in the North American residential satcom market, providing households in rural America with affordable high speed internet. Viasat also operates in the aviation market, where it competed with Inmarsat, and in defense communications services for the U.S. military.
UK-based Inmarsat is the original provider of satellite connectivity to the maritime industry, and the first (and until recently, the only) company certified for GMDSS emergency satcom service.
"We are thrilled to welcome Inmarsat's employees, customers, shareholders and partners into the Viasat ecosystem," said Mark Dankberg, Chairman and CEO, Viasat. "The combination of our companies brings together the people, technology, innovation, network assets, spectrum resources and global partnerships needed to help connect the world more affordably, securely and reliably. Together, we believe we are positioned to offer customers a multi-layered network that gives them the right connectivity at the right time, place and price."
The combined company will be led by Mark Dankberg as Chairman and CEO and Viasat's Guru Gowrappan as President, and its new international headquarters will be in London. Corporate headquarters will continue to be at Viasat's head office in Carlsbad, California.
The combined assets include 19 satellites with spectrum licenses spanning the Ka-, L- and S- bands. These complementary assets are expected to deliver connectivity and key safety services across maritime, aviation, government and consumer markets with speed and reliability of connection front of mind.
In payment, Inmarsat's ownership consortium received $550 million cash and 45 million shares of Viasat common stock (about 37 percent of the combined company). Viasat drew down about $1.35 billion in financing to complete the deal.