Faroe Islands Restricts Russian Fishing Vessels on Spying Accusations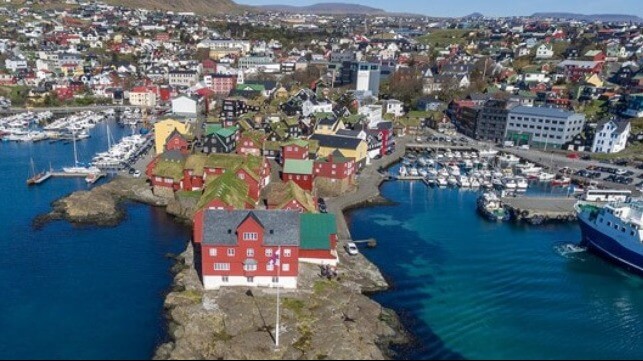 Denmark's self-governing Faroe Islands is imposing further sanctions against Russia. The government announced at the end of last week that it will be limiting its port access for Russian fishing vessels.
"Closing Faroese ports to Russian fishing vessels not exclusively conducting fisheries under the bilateral agreement will significantly reduce the activities of Russian vessels in Faroese ports," the government statement acknowledged. "At the same time, the government has presented a bill proposing to amend the Act on Restrictive Measures. The parliament is expected to adopt the amendment in the coming weeks."
Under the new plan, only fishing vessels exclusively conducting fisheries under the bilateral agreement between the Faroe Islands and Russia will be allowed to enter Faroese Ports. Further, the activities of Russian fishing vessels in port will be restricted to crew change, bunkering, provisioning, landing, and transshipment. Services related to maintenance will be prohibited and the purchase of goods restricted.
This measure is part of the wider sanctions by the Faroe Islands against Russia for the ongoing aggression in Ukraine. In April, it was revealed that a report linked the Russian fishing vessels to spying activity. The investigation by newspapers in Denmark, Sweden, and Norway tracked Russian maritime surveillance efforts and said that military radios had been found aboard at least two trawlers.
For over a decade, the Faroe Islands and Russia have been cooperating on fisheries in the North Atlantic. Russia became a key seafood market for the Faroe Islands after an EU embargo on Faroese fish in 2010 affected the economy of the territory.
The Faroes, together with Iceland, had a dispute with the EU for several years, disagreeing over quotas for herring and mackerel. The Icelandic and Faroese fisheries officials argued that migrating stocks allowed both countries to fish at much higher levels than their quotas would allow. EU eventually lifted the embargo in 2014.
The Faroe Islands' decision to sanction Russian fishing vessels comes months after it recently renewed with Russia a bilateral fisheries agreement for 2023. The agreement stipulates that Faroese can fish cod, in particular, in the Barents Sea, while the Russians can fish pelagic fish, such as herring and mackerel, in Faroese waters.
Norway, another major stakeholder in the North-East Atlantic fisheries, also enacted a ban on Russian vessels since May 2022. The sanction was further extended in October 2022, limiting port access for Russian fishing vessels except for three ports including Tromso, Kirkenes, and Botsfjotd.