The Dawn of the Chinese Cruise Market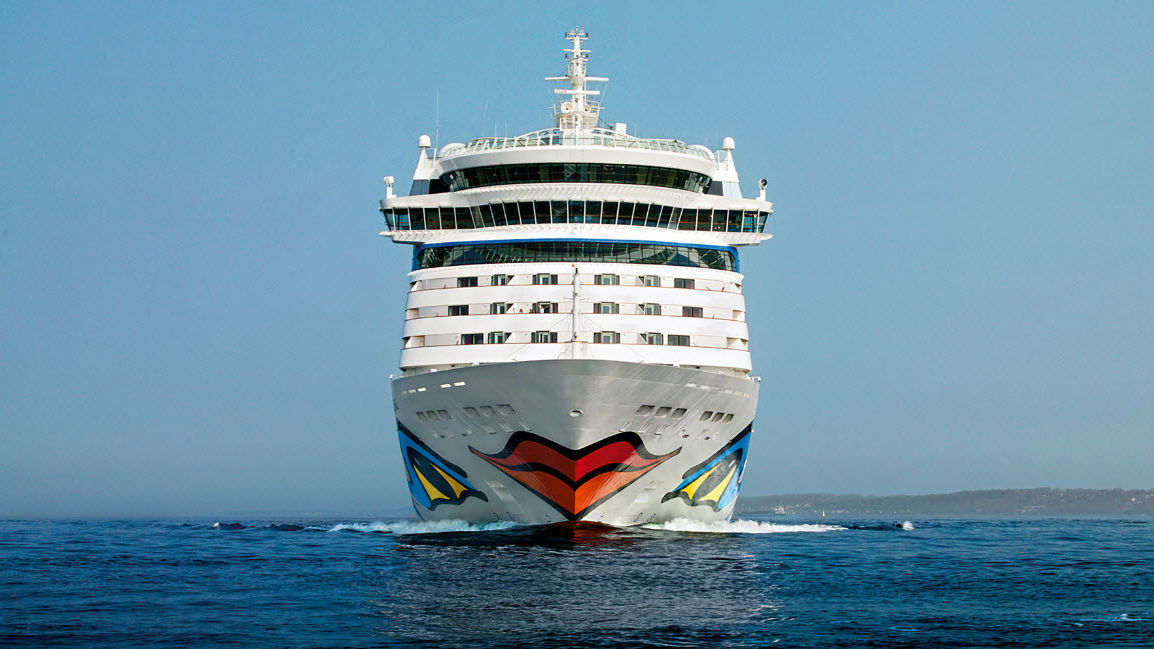 China has the potential to become the world's largest cruise market. A burgeoning middle class is flocking to luxury vacation cruises. The government boosts the trend by supporting more lenient annual leave policies for employees.
Until recently, ship travel to the average Chinese citizen meant taking a steamer down the Yangtze River as a basic means of transport. But times are changing, and ship travel has taken on a luxurious sheen. In fact, there is a young, booming cruise market, fuelled by a new sense of wealth. Unlike most developed countries where wealth tends to be concentrated in the hands of retirees and older professionals, the rapid economic evolution of China has put the generation of the 25- to 45-year-olds into the privileged position of being able to afford a cruise.
"This year, 52 cruise ships will operate in Asia, with more than 1,000 sailings scheduled and we are excited to see how the industry will continue to grow with more itineraries being added and more Chinese consumers starting to cruise," says Lorri Christou, Senior Vice President Strategic Marketing and Communications at Cruise Lines International Association (CLIA). "The cruise industry in Asia has had a record-breaking year so far, with more travellers cruising in the region than ever before."
Strategic equipment
The number of cruise passengers from mainland China alone grew 79 percent annually between 2012 and 2014 to 697,000. "Chinese cruise tourists will most probably surpass one million in 2015," estimates Zheng Weihang, Executive Vice President of the China Cruise and Yacht Industry Association (CCYIA). "I expect this number to reach 2.5 million by the year 2020, 4.5 million by 2025 and seven million by 2030."
The Chinese government has defined cruise vessels as "strategic equipment" for the nation, which means that development support and subsidies are high on its list of priorities. With government help, ports are working hard to upgrade their infrastructure for new tonnage and more ships. The Wusongkou International Terminal in Shanghai now claims to be the largest of its kind in Asia. In May, Royal Caribbean said it was looking into building Chinese dry dock facilities and developing logistics centres to supply its ships sailing in the region.
Cruise lines to tap the Chinese market
Almost single-handedly, Star Cruises had started building an Asian cruise holiday market in the late 1990s. From its base in Hong Kong, the line took a step-by-step approach to unlocking the Chinese market. In 2006, Costa Cruises, owned by Carnival, deployed its first vessel to the Chinese market. International rivals like Royal Caribbean followed. Typically these lines would first test the waters using older ships. That strategy has definitely changed. The heavyweights of luxury cruising are engaged in an arms race mobilizing their best gear.
Newly built ships
In June 2015, Royal Caribbean brought its newest ship to Shanghai, the 4,200-passenger Quantum of the Seas, to travel the region year-round. She will be followed in 2016 by her 167,800-tonne "little sister", Ovation of the Seas based in Tianjin. Ovation of the Seas will be the fifth China-based ship in the company's fleet and its first to be based in China from the outset.
Carnival Corporation revealed that its 2016 China deployment will include two vessels from Princess Cruises as well as four from Costa. Princess ships began home port cruising in China last year with the Sapphire Princess based in Shanghai. The next new Princess Cruises ship, the Majestic Princess, will be the first year-round international luxury vessel designed and built specifically for Chinese guests. The 3,600-passenger ship, which is under construction at Fincantieri yard in Italy, will also be based in Shanghai when it is launched in summer 2017. Sister brand Aida Cruises announced in November that the German company will devote AIDAbella to the Chinese market in 2017.
In summer 2015, Star Cruises made the South-Chinese port of Xiamen the seasonal homeport for its Superstar Libra. MSC Cruises has announced its first trip to China with the newly renovated MSC Lirica calling in Shanghai in May 2016. Norwegian Cruise Line recently announced it would deploy a newly built ship to China's hot cruising market in 2017. The Norwegian Bliss is also a purpose-built ship customized for the Chinese market.
Domestic operators join in
Chinese cruise lines are trying to catch up by purchasing vessels from the multinationals. Henna, a 1,965-passenger cruise liner the Chinese HNA Group had bought from Carnival, went on her first voyage in 2013. State-controlled Bohai Ferry rechristened the imported Costa Voyager to Chinese Taishan. SkySea Cruises, in which Royal Caribbean and the Chinese travel company Ctrip each own a 35 percent share, overhauled the former Celebrity Century for the Chinese market this year. And in a cooperation with the state-owned China Merchant Group, Carnival plans to launch a new local cruise line.
Keen on building cruise ships
While no cruise ships are currently on order in China, there are plans to enter the market. The Chinese government emphasized they welcome foreign shipyards, designers and suppliers to cooperate and form joint ventures with Chinese companies. "What is needed is competence and a good network of suppliers – it will take a long time to develop these," says Helge Hermundsgård, Area Manager & Director Global Cruise Centre at DNV GL – Maritime.
China's current shipbuilding industry lacks the capabilities and expertise needed to design and supply complex cruise ship interiors and furnishings. "The real challenge for China is to partner with a European yard since none of them are really willing to do so," says Hermundsgård. Market-leading cruise ship builders have clearly stated they are not interested in helping Chinese yards become their competitors.
Only the Italian shipyard Fincantieri made a first hesitant move. A three-party Memorandum of Understanding (MoU) was signed with Carnival Corporation and China State Shipbuilding Corporation (CSSC) to explore the possibility of a joint venture in cruise ship design and shipbuilding for the Chinese market.
"I am sure that with proper funding, Chinese yards will be able to build cruise ships," says Hermundsgård. "However, there will be risks in terms of quality and time of delivery. This will require a different kind of supervision and follow-up by both owner and class to ensure quality is at the right level."
Despite the recent cruise industry boom, European and U.S. cruise lines are still struggling to meet the needs of their Chinese customers. For example, there are frequent complaints about lines failing to properly recognize their better-paying passengers and give them preferential treatment. Services tailored to the Chinese market should include Chinese cuisine and language services, mah-jong rooms, appropriately designed dining rooms and larger duty-free shops. Import duties on luxury goods in China are as high as 40 per cent, so duty-free shopping is a major draw.
Catering to Chinese preferences
Travelling abroad is still regulated in China. Large travel agencies typically charter a block of cabins or even an entire ship for resale to passengers. Since holidays are limited, a standard cruise is shorter than the average itineraries sold in America and Europe. The Chinese government has instructed companies to "improve the implementation of the regulation on employees' annual leave" and to allow them to take extended weekends off to boost the tourism business.
"I think we will see China's true potential once the brand-new tonnage like Quantum of the Seas has been operating in the market for a while. If these vessels are a success, the deployment of tonnage to China will accelerate," says Helge Hermundsgård. "At any rate, international operators must develop the cruise experience that will suit the Chinese taste. Then there is the chance that China will become a sourcing market for international cruises, which may be equally important to the future evolution of the cruise industry in China."
Source: DNV GL Maritime Impacts Magazine
The opinions expressed herein are the author's and not necessarily those of The Maritime Executive.