The Changing Face of Cruising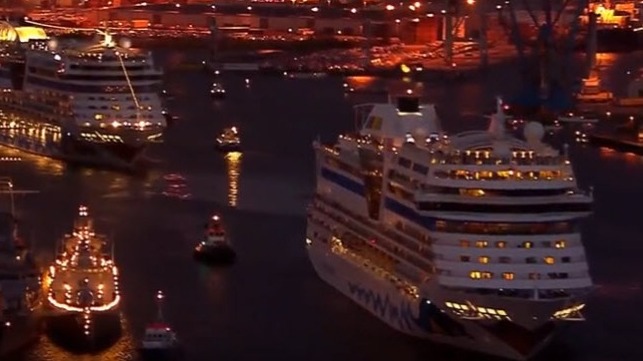 As the pace of change accelerates, the face of cruising is changing. Where once the industry's primary message was about providing passengers with affordable vacations, relaxation and fun, today the message is all about "creating guest experiences." The shift in focus reflects the industry's effort to make itself more relevant to young passengers. Millennials and younger consumers are foregoing the material objects for authentic experiences and social environments.
Royal Caribbean Cruises Chairman and CEO Richard D. Fain told the audience at Seatrade Cruise Global 2018 that "the pace of change is the slowest today that it will ever be," noting the change continues to accelerate. His biggest concern, "making sure that cruising is current with what people want," epitomizes the challenges and opportunities facing the cruise industry.
"The world's markets are still under-penetrated," notes Carnival Corporation's President and CEO Arnold W. Donald. The globalization of cruising and its growth in markets ranging from Australia to China, Germany, and the United Kingdom is one element that continues to fuel the growth in the business and the rapid pace of new cruise ship construction. "Cruising was an American sport," says Frank J. Del Rio, President and CEO of Norwegian Cruise Line, but "that is not true anymore." Del Rio acknowledges that the industry is doing a great job at expanding the markets globally.
Recognizing that younger consumers, and specifically the millennial generation, are driving and reshaping consumer markets, the industry is focused on shaping itself to meet the expectations of these consumers. Value, diversity and experience are three factors that have been identified as the motivators for younger consumers. "We align nicely with what millennials want," notes Del Rio. It is a sentiment shared by Donald, who points out that millennials, "over-index in 'experience,' and cruising offers that."
Indeed this sentiment is permeating into all segments of the cruise industry. For example, Cunard Line, which proudly points to its approaching 175 anniversary, notes that its advertising is becoming "edgier" with art-style images of passengers and the traditional bellboy. Similarly, new entrant into the business Virgin Voyages defines its mission as "creating a new travel experience" that leverages perceptions of the Virgin brand.
The industry is also rushing to build its expedition segment. Starting this year, more than 20 ships are due to be introduced dedicated to providing the expedition experience, and the trend continues. Ponant Cruises, which later this year will be first with the introduction of two ships in its Explorer class announced this week that they will expand the class with two more ships. By 2021, the 30-year-old Ponant will have doubled its fleet to 12 ships all focused on providing the luxury expedition experience.
Indeed, cruising is tapping into the larger global growth in tourism. The Cruise Line International Association highlights a U.N. World Tourism Organization (UNWTO) report that estimates global tourism will grow from 1.2 to 1.8 billion travelers by 2030. However, this growth is raising a number of critical concerns for cruising, including environmental impact, over-tourism and concerns about hiring needs. Carnival Corporation, for example, needs to find, hire and train 34,000 people a year.
The industry's efforts are most visible in how it addresses its environmental impact. Carnival Corporation has highlighted its goals to reduce emissions, and all the lines are dedicated to sustainability. Carnival is making a significant investment into the development and deployment of ships powered by LNG with 19 LNG-powered ships on order, including two additional vessels ordered in recent weeks from Meyer Werft for the P&O Cruises and AIDA brands. The lines also continue to increase their efforts to recycle and reduce waste, with several cruise lines recently committing to eliminating their use of plastics.
The impact on local ports or "destination degradation" is clearly a more irksome issue that raises the industry's ire. Fain responds that over-tourism is a misnomer and that it is more about sustainability. He points to the industry's efforts to protect the environment. He points to industry efforts working with local governments to create new ports such as one in Jamaica that helps to spread out the number of passengers into different parts of the island nation.
Pierfrancesco Vago, Executive Chairman of MSC Cruises, points out, "we control the timing and flow," noting that industry can work together on the timing of ships' visits to manage passenger entry into ports. Similarly, Fain points out, "those we work with are very happy with our efforts" at controlling passenger flow.
"We are not the issue," contends Donald, who agrees that, "we can work with ports and control passenger flow." He notes that the cruise industry gets singled out because the large cruise ships are a highly visible symbol of tourism. Concluding the subject, Del Rio forcefully contents, "We are good partners," pointing out the number of ports inviting cruise ships to their destinations.
Cruising is in a strong position, and optimism remains high. "The industry is supply driven," says Vago and Fain agrees pointing out that he is "not getting questions of filling the ships," from investors due to the fact that "cruising is mainstream. The new ships are fundamentally different, adjusting designs to what people want."
Cruising is all about the guest experience and delivering it explains Donald. He says, "Today people want things customized for them, and the designs are set to deliver that."
With more than $60 billion committed in new orders, the industry continues to seek new ways to differentiate its offerings and continue to build consumer interest. Vago acknowledges the challenges of design are to "envisage what people want to 2030." However, according to Fain, "30 years ago we had to fight to come up with new ideas," but now each of the brands is coming up with new ideas and resisting becoming homogenized.
The result is that new ideas will continue to emerge and new ships, ranging from mega ships to luxury yachts, will continue to provide consumers with plenty of choices and individual experiences.
The opinions expressed herein are the author's and not necessarily those of The Maritime Executive.