Setting Sail for Progress: The Upcoming World Maritime Forum in Copenhagen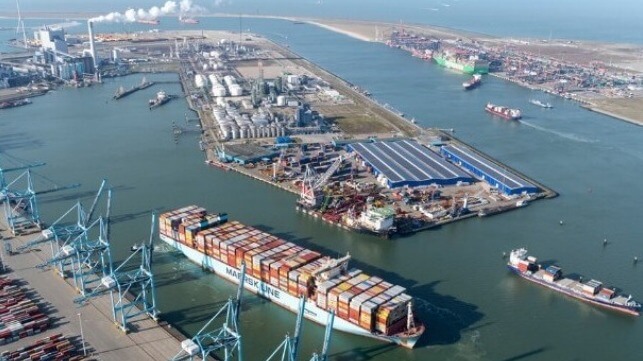 Copenhagen, the charming Danish capital, is preparing to host the World Maritime Forum on February 27th and 28th, 2024. This eagerly anticipated event promises to be a catalyst for change, as it brings together global maritime leaders, policy-makers, and experts to discuss and shape the future of the maritime sector. In the ever-evolving world of maritime, this forum will serve as a compass, guiding the industry toward sustainable, efficient, and advanced and interconnected waters.
The World Maritime Forum will address a diverse array of topics, with sustainability, digitalization, artificial intelligence, and safety at the forefront. Given the increasing concerns about climate change and environmental degradation, the forum will place a strong emphasis on the need for green and sustainable practices in the maritime sector. The discussions will revolve around reducing greenhouse gas emissions, adopting cleaner fuels, and implementing eco-friendly technologies to chart a more sustainable course for the industry.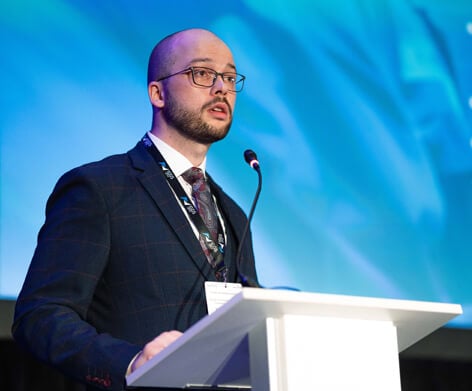 As part of the dialogue on sustainability and digitalization at the World Maritime Forum, Industrial AI Strategist Oliver-Andreas Leszczynski (Meyer Werft) will be a keynote speaker at the event sharing his insights and placing a spotlight on the pivotal role of artificial intelligence in shaping the maritime industry's future.
Leszczynski, who has pioneered a 3+1 pillar model for AI integration, emphasizes the transformative impact of AI technologies when strategically deployed. "AI is the cornerstone of maritime innovation, enabling us to navigate through the complexities of today's challenges towards a more efficient and sustainable future," says Leszczynski.
Leszczynski will address the challenges of integrating disparate data types and bridging the skill gap. He advocates for standardized data frameworks and investments in training programs, ensuring a workforce equipped to sail the seas of a data-driven maritime landscape.
"Creating a synergy between maritime operations and AI necessitates a robust infrastructure and a skilled crew" Leszczynski remarks, "and these are the tides we must turn to lead the industry forward."
The opportunities Leszczynski identifies are as broad and deep as the ocean itself. From optimizing vessel routes to pioneering autonomous ships, AI stands as the helmsman of this revolution. "Leveraging AI for route optimization not only enhances efficiency but also heralds a new era of green maritime practices." His vision is clear: AI-driven technologies promise a leap in operational efficiency, safety standards, and environmental stewardship.
Leszczynski's perspective is encapsulated in his thought-provoking reflections: "The true compass for progress in the maritime industry is the intelligent application of AI. By steering this course, we not only navigate the complexities of the present but also set sail towards a horizon of limitless potential."
The event will offer a unique platform for fostering extensive networking opportunities between a wide spectrum of stakeholders within the maritime sector. It's not just a conference; it's a melting pot of ideas, expertise, and collaboration, where shipowners, ship managers, port representatives, government bodies, classification societies, technology companies, and service providers come together to connect, exchange insights, and establish valuable partnerships.
At the end of the first day, delegates will gather for a Gala Cocktail Party in the exhibition area. This activity promises exceptional networking opportunities. Attendees will unwind, forge valuable connections, and engage in discussions that extend beyond the conference room, fostering collaboration.
The World Maritime Forum in Copenhagen promises to be a pivotal event for the industry in 2024. It's a compass pointing toward a brighter maritime future, where sustainability, innovation, and collaboration take center stage. As we navigate towards an interconnected, eco-friendly, and technologically advanced horizon, this forum will be a testament to the industry's commitment to change and progress. The stage is set for maritime leaders, experts, and stakeholders to collectively shape a more resilient, responsible, and efficient maritime sector.
World Maritime Forum
Dates: February 27-28, 2024
Location: Copenhagen, Denmark
Organizer: IGGS Group
Website: https://worldmaritime-forum.com/
This article is sponsored by the IGGS Group.
The opinions expressed herein are the author's and not necessarily those of The Maritime Executive.