Sea Shepherd's Paul Watson Returns to the U.S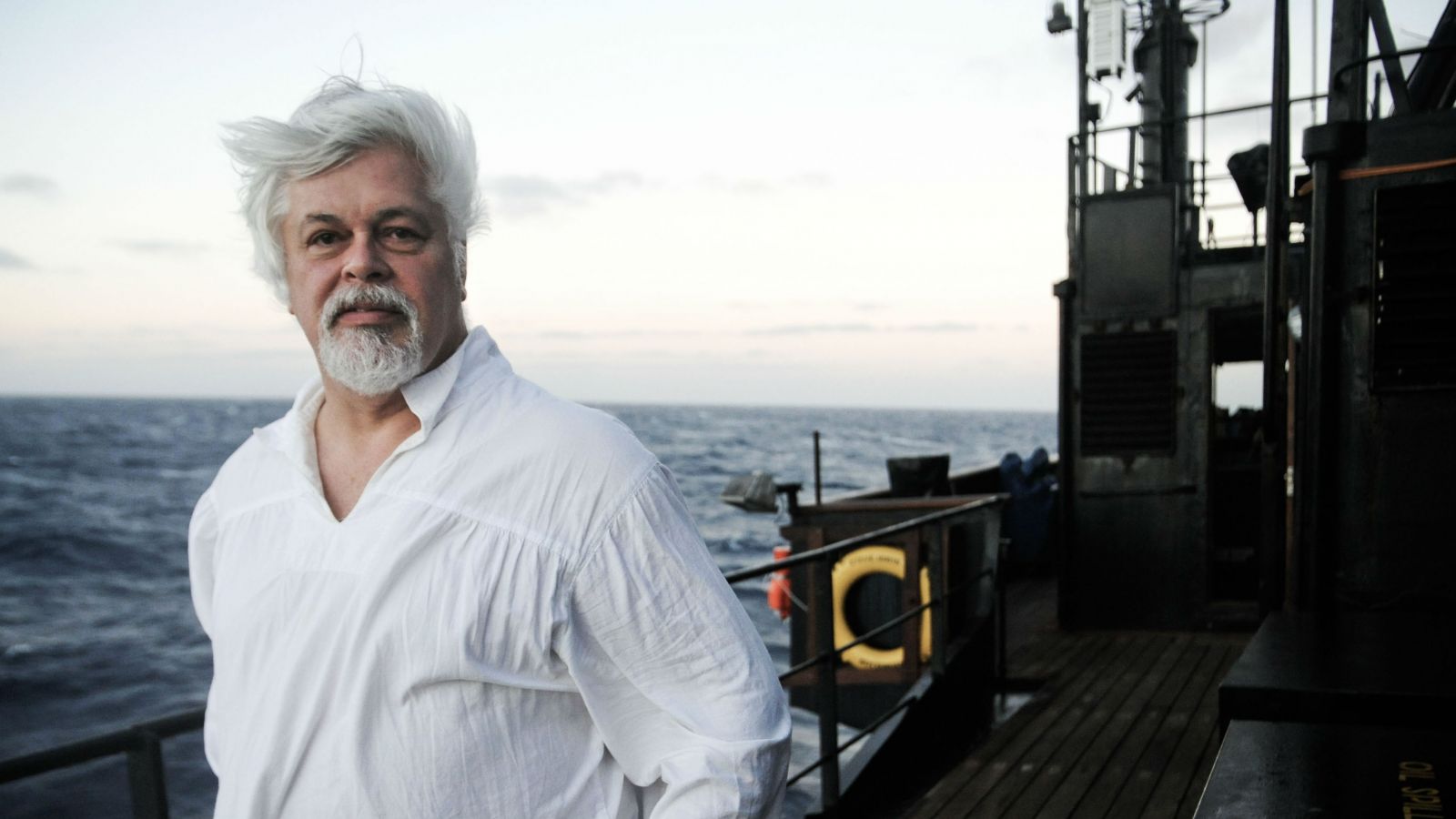 Sea Shepherd Conservation Society's founder Captain Paul Watson has recently entered the U.S. safely, despite two Red Notices issued against him by Japan and Costa Rica.
Watson, born December 2, 1950, had been living in exile in France under the protection of the French government for the past two years. He is wanted by Costa Rica where he is accused of intervening to stop a Costa Rican shipping vessel, the Varadero I, which was illegally finning sharks in Guatemalan waters in 2002.
After obtaining permission from Guatemalan authorities to bring the vessel in for breaking the law, Watson attempted to arrest the vessel, but the poachers broke free and fled toward Costa Rica.
Later that month the Costa Rican authorities filed a criminal complaint alleging that Watson and his crew threatened and attempted to murder the seven crew members of the Varadero I, as well as damaging their vessel. This complaint was based on testimony supplied by the Varadero I crew. A local foundation offered Watson counsel, yet neither he nor his appointed counsel were provided timely notification about a preliminary hearing on the matter in December 2002.
Sea Shepherd filmed the entire incident that occurred at sea, while the Varadero did not provide any documentation.
Although the allegations of attempted murder were later dropped when the court viewed Sea Shepherd's footage, new charges were added. However, Watson was never informed of this development or given a summons to appear.
When Watson did not appear for trial, the Costa Rican court declared him a "rebel" and issued a warrant for his arrest on the charge of "violation of ship traffic." This charge came a decade after the incident!
Arrest in Germany
The matter escalated on May 13, 2012, when German authorities detained Watson in Frankfurt. Six weeks later, Costa Rica submitted a modified extradition request alleging "shipwreck endangerment and aerial disaster," a far more serious offense typically associated with terrorism.
Two days after that, Japanese authorities formally requested Watson's arrest on conspiracy charges stemming from a 2010 incident involving Sea Shepherd's campaign to stop Japan's illegal whaling in the Southern Ocean. In August 2012, Interpol issued a Red Notice on Watson for the Costa Rican charge of "shipwreck endangerment."
Watson fled Germany after some 70 days of house arrest for fear of being recaptured and extradited to Japan. He was also concerned that if sent to Costa Rica, his life would be in danger because the shark finners had spread the word that there was a $25,000 bounty on his head.
After Watson left Germany, Interpol issued a "Red Notice" alert for the activist's detection.
Watson is a dual U.S.-Canadian citizen. When he was arrested on the Japanese warrant in 2012 in Germany, officials seized his American and Canadian passports, eventually returning them to the two countries. The United States gave Watson his American passport back and told him it has no plans to arrest or deport him based on the Japanese warrant. However, Canadian officials, under former Prime Minister Stephen Harper's government, refused to return Watson's Canadian passport.
That same year, Watson stepped down voluntarily from his duties as captain of the SS Steve Irwin and president of Sea Shepherd U.S.A.
France granted Watson asylum, shielding him from extradition requests by Costa Rica and Japan on charges that are politically motivated.
Life in France; Return to U.S.
While living in France over the last two years, Watson married his girlfriend, the Russian-born opera singer Yanina Rusinovich. They are expecting a baby boy in October.
This past spring, Watson returned as President of Board of Directors and Executive Director of the Sea Shepherd Conservation Society USA.
In June, with a newly elected Trudeau government in Canada, Watson finally got his Canadian passport back with help from Green Party of Canada Leader Elizabeth May. May signed on as Watson's guarantor on the passport application.
Since his recent arrival to the U.S., Watson and his wife have been residing in Vermont.
Watson will be making his first public appearance on Saturday, August 27, at Vermont Comic Con.
The opinions expressed herein are the author's and not necessarily those of The Maritime Executive.