Maritime's Journey to Digital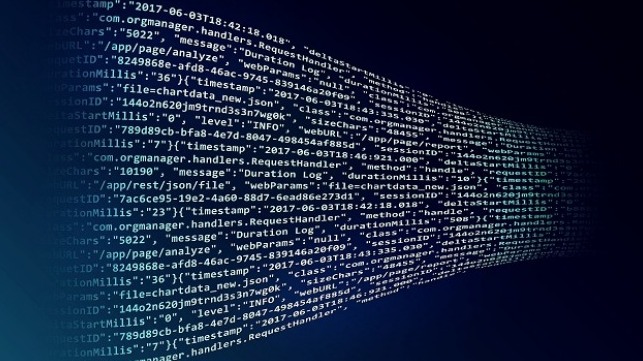 The maritime industry has usually been slower when it comes to transformation. However in recent years, the digitalisation and automation of its supply chain has significantly changed shipping from the inside. Disruptive technologies are expected to take centre stage even more in the coming years to make improvements on issues of capacity, data integrity, connectivity and standardisation. For example, only last month Maersk and IBM introduced their global blockchain solution TradeLens with 94 organisations participating.
Big changes with big data and AI
Big data and artificial intelligence (AI) have become buzzwords due to their increasing applicability in improving vessel logistics and operations. They have the potential to transform challenges into opportunities by reducing risks, with companies like Microsoft or Google already working alongside maritime start-ups. Dr. Theodosis Mourouzis, cryptologist and information security professional, looks at where big data has made the biggest impact:
"There are plenty of applications of Big Data in the shipping industry. Examples are voyage planning, energy consumption optimisation, fuel optimisations, operations efficiency, predictive maintenance etc. All such examples rely on collecting good quality data and there being sufficient knowledge to process and analyse this to derive patterns/insights."
Safeguarding tomorrow's maritime organisations
The more machine learning, AI, or analytics evolve, the more security issues become critical. In fact, global spend on maritime cybersecurity is expected to rise to $1.7 billion by 2023, according to Safety4Sea.
Chronis Kapalidis is the course tutor for Lloyd's Maritime Academy, the Europe Representative for HudsonAnalytix and Academy Fellow at Chatham House, and previously was Lieutenant Commander in the Hellenic Navy, where he specialised in IT infrastructure, operations and intelligence analysis. He emphasises why organisations should take the lead in establishing a cyber culture:
"The biggest challenge for shipping regarding cybersecurity is raising awareness on the threats the cyber environment can introduce to the sector. Since it is becoming apparent that cybersecurity is no longer solely an IT issue, the challenge to change behaviours of staff and crew in the entire organisation is of the utmost importance. CEOs, members of the Board of Directors, staff in operations, crewing, finance, and administration, as well as crew on board ships should all understand the new threat and be motivated to develop a new cyber culture, as the industry has successfully achieved over the years for safety and security. This way what is known as 'cyber hygiene' will be achieved, and companies will minimise the risk of suffering from a cyber breach.
"Here comes the opportunity. A company in the maritime sector that can illustrate this level of cyber hygiene can only be seen as a leader in the sector. It is commonly understood that clients are increasingly using cybersecurity as part of their pre-requirements towards shipping companies. Any company that achieves a high score in this immediately acknowledges the ROI that cybersecurity brings with it. Hence, following a risk-based approach, companies should invest in cybersecurity, and practise indicates that this will be well received within the sector."
A digitally informed future
Shipping still requires a more proactive and systematic approach to provide the return on investment and results organisations expect. This is where academia and the industry can work together to provide a digital vision and advance the benefits of digitalisation. Kapalidis continues:
"To meet the challenges and take advantage of the opportunities that cybersecurity brings to the shipping industry, companies should initially invest in the human factor, which is the first part of the maritime cyber hygiene structure. Staff training is mandatory since the human factor is the biggest liability when it comes to cybersecurity. Almost 97 percent of malware is designed not to target a technical flaw, but to exploit human vulnerabilities. Staff training achieves a twofold goal; primarily to raise awareness about the threats that can be introduced to the organisation by a careless action of staff, and secondly to teach how the newly introduced cyber technology should be used in the most apt way to take advantage of the new equipment but also to minimise the potential disruption in methods and procedures used widely so far."
Mourouzis added: "With training, the attendees will realise the potential of big data analytics and they will be equipped with the necessary mindset, skillset and methodologies needed in the entire data analytics lifecycle - from collection to processing, and analysing to applying. They will be taught fundamental frameworks applied in Big Data applications and they will understand how to apply it to solve problems."
Lloyd's Maritime Academy is the trusted brand for professional development, working with leading academic and industry bodies to provide accredited education and training where it is much needed.
We continue to research new topics to provide you with the qualifications needed for a successful career; supporting a safer, cleaner and more efficient shipping industry for decades to come.
To find out more about our courses in big data, AI and cybersecurity visit www.lloydsmaritimeacademy.com or contact education consultant Robin Rudolph via email at [email protected] or by phone on +44 20 7017 4483.

The opinions expressed herein are the author's and not necessarily those of The Maritime Executive.