Inchcape Raising Sights in Survey and Inspection to Mitigate Owners' Risk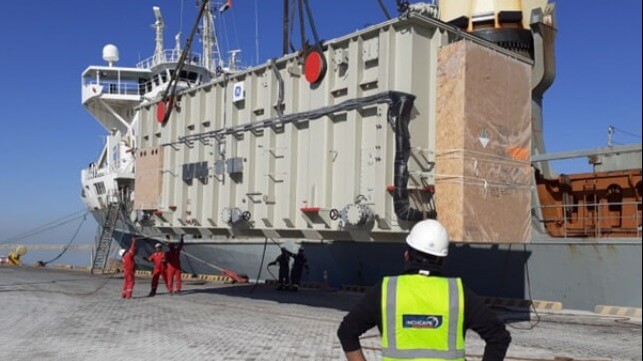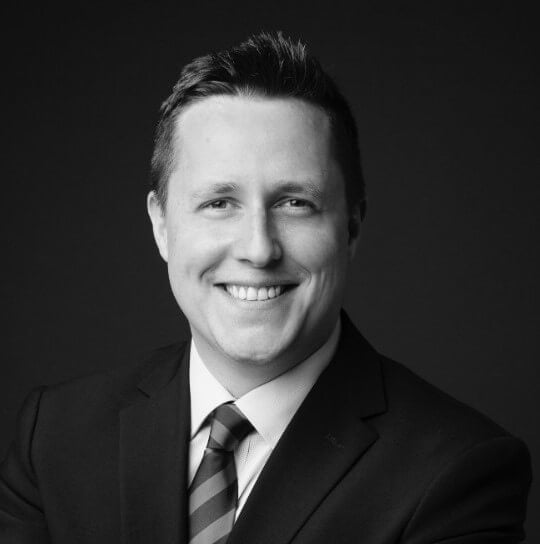 Survey and Inspection (S&I) services provided by Inchcape Shipping Services during port turnarounds allow shipowners to manage multiple risks above and below the waterline that can affect their operations. This is becoming an increasing priority amid shifting regulatory seas and growing pressure for operational efficiency, says newly appointed S&I Vice President Chris Greenwood.
Inchcape now aims to broaden the scope of its S&I offering together with new and existing partners, as well as apply technological innovation to streamline services, in line with the changing requirements of the industry to mitigate safety, environmental and commercial risks.
"Strategically, we are looking to maintain and develop our existing capabilities and global coverage, while anticipating and proactively addressing the emerging needs of the industry in a dynamic and evolving environment," Greenwood says.
"This involves increasing the use of technology in our activities and having a forward-looking focus on supporting our customers' safety, environmental and commercial needs. We will also be looking to expand partnerships where appropriate, as well as increase our engagement in the ESG space."
Professional team, strict standards
Inchcape has in place a team of highly qualified and experienced surveyors - both in-house and sourced from partner agencies - available 24/7 across its global network of 245 offices in 60 countries, with a physical presence in 2200 ports, and 85% of the world's ports through its extended network of partner agencies. The survey teams comprise ex-seafarers including master mariners and chief engineers, as well as naval architects, with strong maritime competence.
Surveyors perform a wide range of S&I services that include bunker quantity surveys, cargo lashing and crane wire inspections, hull and machinery surveys, underwater inspections, P&I/insurance inspections for cargo loss or damage claims and marine warranty surveys.
Inchcape's partners, including charterers and P&I clubs, are able to take advantage of its global network and expertise to carry out work on their behalf. Furthermore, Inchcape can bundle its S&I offering with a diversified portfolio of services, such as port agency, to serve as a one-stop supplier and thereby reduce the burden for clients of dealing with multiple organisations.
"We also have very stringent governance and compliance systems in place to ensure the work is executed correctly, and to the exacting standards Inchcape and our customers rightly expect," Greenwood says.
Strong surveying background
Inchcape has built up a strong reputation as a trusted supplier over a 176-year history of serving the maritime industry by providing consistent standards of service and expertise to keep trade and revenue flowing through turbulent times.
"The power of Inchcape, whether it is S&I or any other business line, lies in its global network. Our survey teams are on hand when and wherever our clients need us. This is especially important in the maritime industry, which never sleeps and where delays can have a significant commercial impact on our clients," Greenwood says.
Greenwood brings strong professional credibility to his new role as he has over a decade of practical experience as a marine surveyor from working for a leading IACS classification society where he led technical teams building, surveying and inspecting marine and offshore assets in various locations during a 14.5-year tenure after graduating with a bachelor degree in marine technology.
This included work periods of six and three years in South Korea and Japan, respectively, running shipbuilding projects, over two years in Aberdeen, UK as principal surveyor in charge of North Sea operations and, more recently, three years in the UAE as the regional business development lead for the Middle East and Africa. He has also had short stints in Singapore and Houston, US.
"The marine industry, and survey and inspection, are in my blood," he says.
Myriad challenges for shipowners
Greenwood has also acquired global experience working with marine, offshore and government clients and partners from the Far East, Middle East, Europe and the Americas, acquiring knowledge of their needs and the regional issues at play. Furthermore, he has subsequently gained a masters degree in project and programme management, as well as an executive MBA in digital strategy and sustainability, which have given him an academic foundation to support his practical experience.
He is keenly aware of the myriad challenges facing shipowners as they seek to boost operational efficiency and cut GHG emissions, protect their commercial interests and minimise risk to their assets, employees and organisation while navigating a complex and constantly changing regulatory environment.
They are exposed to environmental risk such as the inadvertent discharge of oil from a vessel, safety risk such as cargo hold integrity or ensuring cargoes are correctly and safely stowed, or commercial risk such as ensuring the specifications and quantities of cargoes or consumables loaded reflect their investment.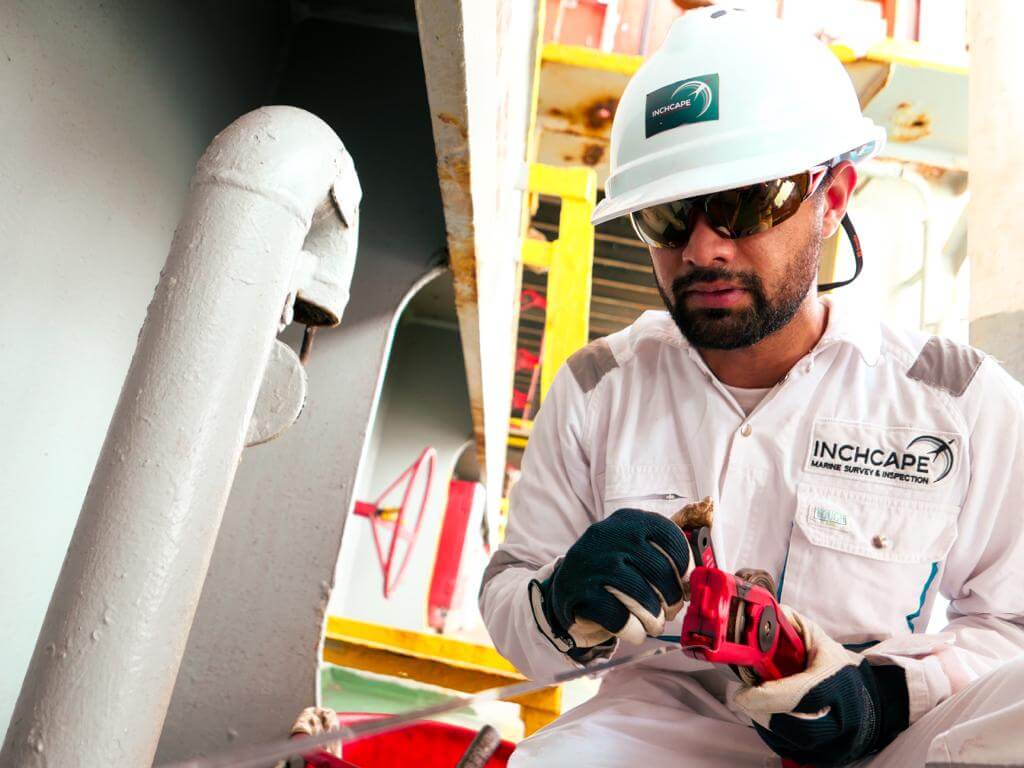 Fuel a burning issue
Fuel quality is a major risk factor due to the need for compliance with the IMO's MARPOL and sulphur cap regulations, requiring mandatory inspections to provide fuel samples. Bunker quantity surveys are also needed to verify volumes of fuel delivered are correct and provide information in the event of a legal dispute, which can be an important commercial differentiator given fuel accounts for a large part of operational costs.
Furthermore, fuel consumption has literally become a burning issue with increasingly stringent environmental regulations such as the IMO's Carbon Intensity Indicator (CII) and the EU Emissions Trading System, due to be implemented from next year. Underwater surveys and hull cleaning can contribute to enhanced fuel efficiency to cut emissions, as well as ensure compliance with biofouling regulations in many countries.
"Asset integrity and maintenance is also a huge part of a shipowner's capex and so it is vital to ensure the appropriate level of oversight is provided to avoid charter party claims, off-hires, and expensive and unplanned dry-docking costs," Greenwood says.
Inchcape is closely monitoring the regulatory landscape with regard to sustainability and ESG, while understanding the current and future needs of its clients to adapt and develop its portfolio of S&I services so that it has the right capabilities in place to meet these requirements, he says. An example of this is expansion of the World of Ports platform to include future fuels, such as ammonia and methanol, in bunkering availability and training surveyors to handle such fuels.
Digitalisation strategy
Adoption of new technology and digitalisation is a key part of Greenwood's strategy to drive growth in the S&I business, both internally by easing administrative tasks and externally by enhancing its services to clients. Inchcape already uses ROVs for underwater inspections to reduce the time, cost and risk associated with using traditional divers.
"Data sharing and platform integration, again both internally within Inchcape and externally with our customers, are included in our plans. Looking further ahead, we will be looking to integrate advanced technology into our survey and inspection activities to capitalise on the insights and opportunities these create," he says.
"Through innovation, interaction with partners and an increasing focus on client needs, we can help our customers enhance their operations, reduce costs, make better data-driven decisions and ultimately improve their safety, environmental and commercial outcomes."

This article is sponsored by Inchcape Shipping Services. For more information please visit Inchcare online.
The opinions expressed herein are the author's and not necessarily those of The Maritime Executive.