Researchers Seek Industry's Data to Study the Oceans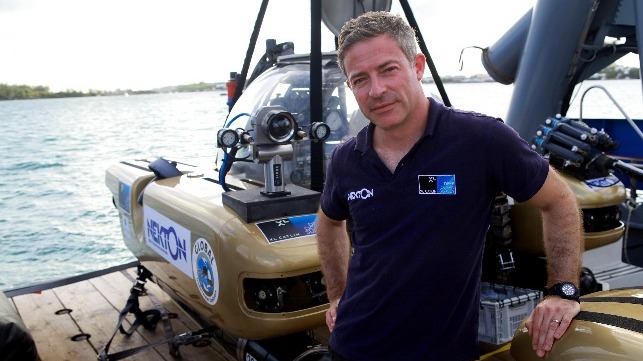 Nekton, a private foundation created in 2015 to explore the ocean's depths, is calling on maritime operators to share their data with the scientific community.
"In the last two years we have gathered more data on the oceans than all the previous years combined," said CEO Oliver Steeds in a keynote address at the Open Oceans Conference. "Maritime operators are now gathering huge amounts of data, most of which is not commercially sensitive, but it is not shared. It is not used to inform scientific, political or economic decisions on the sustainable governance of the ocean. And that, in my mind, feels like a great waste."
Steeds painted a dire picture of the oceans' health - deoxygenated, polluted, overfished and overheated - and he suggested that since very little of the sea has been explored, humanity does not have a clear picture of what it is losing. "It represents a profound existential crisis for our planet," he warned. "But look around you. We're not behaving like that is the reality."
Nekton conducts research at sea, but in partnership with Oxford, it is also collecting oceanographic data from multiple sources in a new integrated database. Steeds suggested that this kind of data - including maritime industry data - could contribute to the preservation of the oceans and the "very future of the planet."
"Data is the 'brain' in the quest to preserve our oceans and the very future of the planet. It can reveal how the oceans are changing and inform the decisions to improve its management," he said. "So my message to the industry is this – make your non-sensitive commercial data accessible to others. Make the ocean data pledge. You are now our planet's most important explorers."
The Nekton database - dubbed "Octopus" - is available online at https://octopus.zoo.ox.ac.uk/beta/, and a mapping application for selected datasets may be found at https://octopus.zoo.ox.ac.uk/beta/apps/ode.
The opinions expressed herein are the author's and not necessarily those of The Maritime Executive.