Pollution Whistleblowers Can Earn Outsize Rewards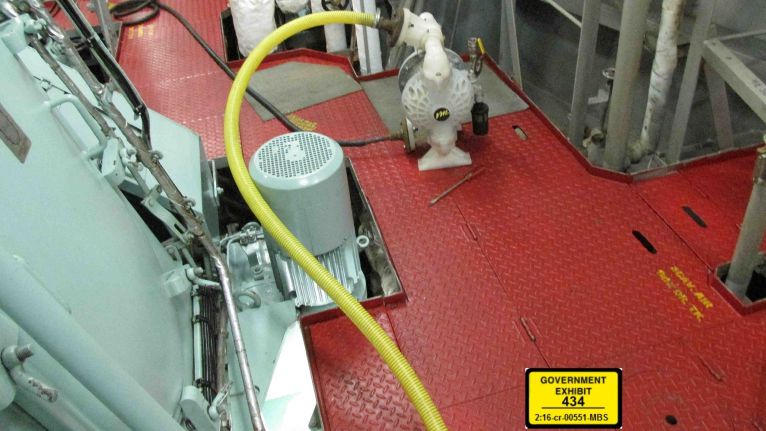 Ocean pollution is more widespread than previously believed, and is harmful to many ecosystems and industries. It kills wildlife, disrupts coral reefs, affects the food chain in ecosystems, and can make drinking water and seafood unsafe for human consumption. Cleanup of ocean pollution can also drain millions out of a local or national economy. Annually, pollution kills millions of seabirds and about a hundred thousand marine mammals. Roughly 1.3 million gallons of oil spill into U.S. territorial waters each year.
Fortunately, there is a way for people who work in the maritime industry and others to fight back against the polluting of our oceans.
The United States has several laws that aim to prevent ocean pollution, including the Marine Debris Research, Prevention and Reduction Act; the Shore Protection Act; and the Marine Protection, Research and Sanctuaries Act. However, the Act to Prevent Pollution from Ships ("APPS") is the only law that has a whistleblower reward provision, which helps to incentivize and enable workers to come forward and combat pollution. APPS was the United States' first adoption of the international Convention for the Prevention of Pollution from Ships (MARPOL). APPS allows for potential whistleblowers to receive up to one-half of an assessed fine as a reward, and whistleblowers do not need to be U.S. nationals.
As all companies know, violations of APPS include the dumping of oil-based pollutants and other identified noxious liquids. Violations can also involve keeping a false "Oil Record Book," a logbook of all relevant discharges that ships over a certain size are required to accurately maintain. In 2014, Carbofin (an Italian shipping company) paid a $2.15 million settlement over violations of APPS, including three instances of illegal dumping and keeping a falsified Oil Record Book. The violations were brought to light by four whistleblowers, Ray Ibarrientos Pariabras, Osrael Asuncion, Remeo Romulo and Eddie Maloly, who collectively received a $1.075 million reward from the U.S.
Prosecutions and settlements under the APPS law have been successful in recent years, both for the government and for whistleblowers. In December 2016, Princess Cruise Lines paid federal enforcement authorities $40 million to settle charges the company dumped oily substances into the ocean. Violations of APPS accounted for $2 million of the settlement; the majority of the remainder was to settle the conspiracy charges related to the ensuing cover-up. The pollution was revealed by a whistleblower, a former engineer on one of the cruise ships, who is awaiting an award determination and stands to receive as much as $1 million for his efforts. In total, the APPS program has generated over $30 million in whistleblower rewards to date.
The Department of Justice is still pursuing APPS cases. In June 2017, the DOJ successfully secured a settlement against two companies, Egyptian Tanker Company and Thome Ship Management, over the discharge of oily waste into the Gulf of Mexico from the oil tanker ETC Mena. The ship was also accused of illegally dumping garbage. The illegal dumping was brought to light by a crew member during a Coast Guard inspection. The crew member provided a written statement, pictures, and a video of the dumping. He stands to receive up to 50 percent of the fine for his tip, roughly $950,000.
With ocean pollution an ever-increasing problem that will not dissolve on its own, whistleblowers like those in the Princess and Carbofin cases are essential to revealing the companies who commit serious violations and helping the authorities to navigate through murky waters.
Max Voldman is an associate in Constantine Cannon's Washington D.C. office, and Mary Inman is a partner in the San Francisco office of Constantine Cannon, specializing in representing whistleblowers under the country's various whistleblower laws, including the False Claims Act and the SEC, CFTC, IRS and DOT whistleblower programs.
The opinions expressed herein are the author's and not necessarily those of The Maritime Executive.