Fact Checking the Atlantic Offshore Lease Decision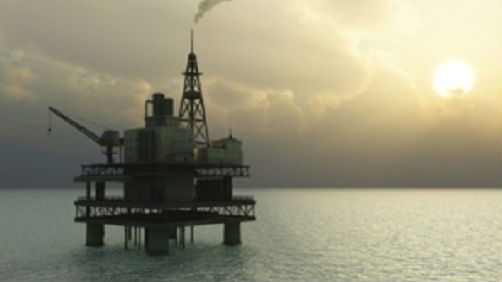 Consumer Energy Alliance (CEA) in the U.S. has put together a fact sheet that fact checks a number of the claims made by the Department of Interior on why it removed the Atlantic from its 2017-2022 leasing program.
On Tuesday, the Obama administration announced that it was withdrawing a proposal to lease blocks of the United States' Atlantic outer continental shelf for offshore oil and gas exploration.
Making the announcement, Secretary of the Interior Sally Jewell said: "We heard from many corners that now is not the time to offer oil and gas leasing off the Atlantic coast. When you factor in conflicts with national defense, economic activities such as fishing and tourism, and opposition from many local communities, it simply doesn't make sense to move forward with any lease sales in the coming five years."
A first draft of the program was released in January 2015 and faced immediate opposition in Atlantic states, notably New Jersey, where Senators Cory Booker and Robert Menendez led a lobbying campaign to stop the initiative. The proposed drilling would not have been directly off its shores, but the state's tourism industry and many residents objected to any risk of a spill, reflecting continued public concern after the Deepwater Horizon explosion in 2010.
The fact sheet includes an evaluation of:
• Whether activities by the Defense Department would really be hindered by an Atlantic lease sale
• Whether opposition was really too overwhelming to maintain the proposed Atlantic lease sale
• Whether the inclusion of the Atlantic lease sale is not really relevant to U.S. energy security
• Whether there really has been little history of coexistence between oil and gas and other uses in the Atlantic.
Fact Sheet
CLAIM: Defense Dept. (DOD) activities are too significant to include potential Atlantic lease sale.
FACT: DOD only labeled ~5% of the proposed Atlantic leasing area as a no oil & gas activity area.
FACT: While DOD has identified wind exclusion areas in the Atlantic, Interior has responded by coordinating with DOD to find solutions for moving forward, not by removing any possibility for a lease sale.
FACT: In the Gulf of Mexico -- which includes several DOD Major Operating Areas -- Interior has successfully coordinated with DOD to ensure compatibility, pursuant to a 1983 agreement that establishes procedures for joint use of the ocean and resolving any conflicts.
CLAIM: The opposition was too overwhelming to maintain the proposed Atlantic lease sale.
FACT: Interior received ~1.1 million public comments on the Draft Proposed Program, over 50% of which were pro-Atlantic access.
FACT: In the proposed leasing region, anti-offshore oil and gas resolutions were passed in communities representing a mere ~3.8% of the region's population. FACT: Polling in every state in the proposed leasing region reflects strong majority support for offshore oil & gas development (Virginia: 65% and 61%, North Carolina: 64% and 55%, South Carolina: 67%, Georgia: 77%).
FACT: As Interior noted in the Draft Proposed Program, all four states in the proposed Atlantic leasing region "supported inclusion of the OCS off their coasts in the 2017-2022 Program." The OCS Lands Act requires that the leasing program consider the input of states, with no such provision for local or general public sentiment.
CLAIM: Inclusion of the Atlantic lease sale is not currently relevant to U.S. energy security.
FACT: In 2015, the U.S. imported over 9.4 million barrels per day in crude oil and petroleum products.
FACT: Utilizing federal estimates based on decades-old data, the proposed leasing region contains enough oil and natural gas to replace nearly 62% of U.S. imports from the Persian Gulf over a 15-year period.
CLAIM: There has been little history of coexistence between oil and gas and other uses in the Atlantic, and the proposal is designed to make areas available where infrastructure is mature.
FACT: As Interior notes, the industry has successfully coexisted with other uses in the Gulf of Mexico and in Alaska. A license to operate is necessary to coexist with other uses.
FACT: The proposed Atlantic leasing region contains strategic existing infrastructure and assets that would support future offshore development activity. With the lease sale having been proposed for 2021, ample time remained to conduct any necessary infrastructure upgrades necessary to support potential exploration and production over the coming decades.
The factsheet contains references and is available here.
The opinions expressed herein are the author's and not necessarily those of The Maritime Executive.