Autonomous Ships: Regulations Left in Their Wake?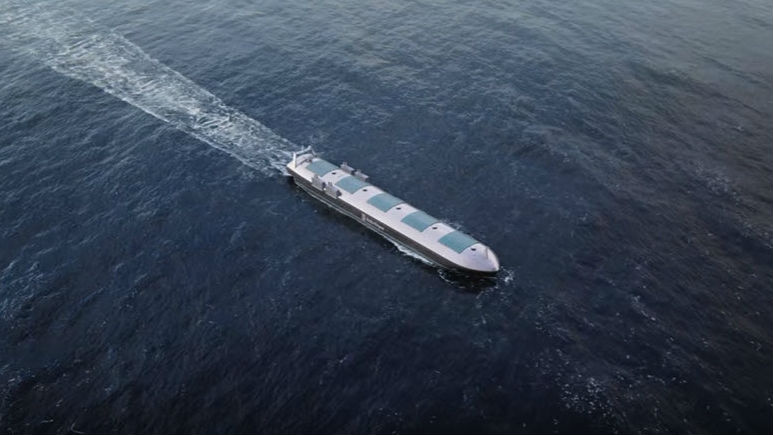 The general public is well aware of the continuing development of autonomous vehicles. The media constantly provides stories on the advances of these self-driving cars, trucks and cabs. Autonomous vehicles are expected to increase safety while also resulting in significant cost savings in the transportation of goods.
While not receiving the same amount of media coverage, the technology for autonomous ships is also rapidly developing. Earlier this year, a Norwegian partnership announced plans to build the world's first fully-autonomous containership. The goal is for manned voyages to begin in 2018, with unmanned voyages to begin in 2020.
Rolls Royce has been a leader regarding the technology developments for autonomous vessels. Earlier this year, it announced its collaboration with a Finnish ferry company in developing an intelligent awareness system for vessels. Rolls Royce expects to have the intelligent awareness system commercially available by the end of this year. The company also has a goal of an autonomous vessel in commercial use by the end of the decade.
As with vehicles, the proponents of autonomous vessels tout improved safety as one of the primary benefits. In addition, cost savings are predicted through reduced crewing requirements, and improved predictive maintenance of vessels and equipment. Critics do not believe that unmanned vessels can ever be safely operated and question the ability to perform emergency onboard repairs and the ability to respond to other unexpected developments at sea.
For the maritime industry, much of the technology necessary for autonomous vessels is already in place but continues to be adapted. Not surprisingly, the regulatory bodies are moving at a slower pace. While there is debate on the extent of change necessary for the regulation of autonomous vessels, certainly some challenges will be presented.
How much regulation is necessary?
The extent of regulatory change will depend on the level of autonomy permitted. Lloyd's Register has published classification guidance for six autonomy levels. The guidance is intended to provide designers, builders and operators with clarity on identifying the desired level of autonomy. The first three levels all require that navigational technology is on a manned vessel to provide support in decision making. The next three levels all involve unmanned vessels with different levels of remote operation, including complete autonomy. The remote operation includes shore-based operators who can intervene when notified by the navigational system.
National vs. international regulations
Vessels are generally subject to two regulatory authorities. There is national regulation for domestic trade with the International Maritime Organization (IMO) responsible for regulation of international trade. The IMO has begun evaluating the need for modified regulations for autonomous ships in international trade. The international regulations require multilateral agreements among the various countries participating in a particular trade. The expectation is that any revisions to IMO regulations could take up to ten years due to competing interests.
As a result, most of the projects currently underway with fully autonomous ships are intended for national waters under national regulation. A particular nation can permit their use prior to adoption of international regulations. European countries are taking the lead in this regard.
Still under scrutiny
There is no clear consensus on what, if any, new or modifications to existing regulations are necessary. However, certain areas have garnered scrutiny. The crew of an autonomous vessel is not clear. Is a remote operator a member of the crew who needs to be licensed? Who is the captain of an autonomous vessel?
Another area of particular importance will be modifications to collision regulations. The existing regulations have standardized rules including when the ships are in sight of each other. These regulations do not contemplate autonomous vessels and will almost certainly need some revision. Rules on the obligations and responsibilities between manned and unmanned ships will need clarification.
The pressure for modification of regulations will only increase with the inevitable technological advancements. The scope of those modifications will be based in large part on the permitted level of autonomy for vessels. Maritime law is one of the oldest and most settled areas of law in the world, successfully adapting from sail to steam and beyond. There is no doubt the same will hold true for autonomous vessels but expect some interesting developments.
About Michael F. Merlie
Michael F. Merlie is a partner at the law firm Gawthrop Greenwood, PC. He specializes in admiralty and maritime law, as well as business law, financing, secure transactions, mergers and acquisitions, and real estate law. Michael can be reached at [email protected] or 610-696-8225.
About Gawthrop Greenwood
Gawthrop Greenwood, PC has offices in West Chester, PA and Wilmington, DE serving clients throughout the greater mid-Atlantic region and nation. For more than a century, the firm has stood behind its core principle of providing high-quality legal services with personal attention. Gawthrop Greenwood's diverse portfolio of clients comprises entrepreneurs, businesses, and governmental entities that entrust the firm with their representation in a wide range of matters including mergers and acquisitions, commercial litigation, estate and tax planning, land use and development, and domestic relations. A complete listing of the firm's practice areas and attorneys, as well as a variety of legal resources, can be found at www.gawthrop.com.
The opinions expressed herein are the author's and not necessarily those of The Maritime Executive.