African Maritime Leaders Debate their Role in Decarbonizing Shipping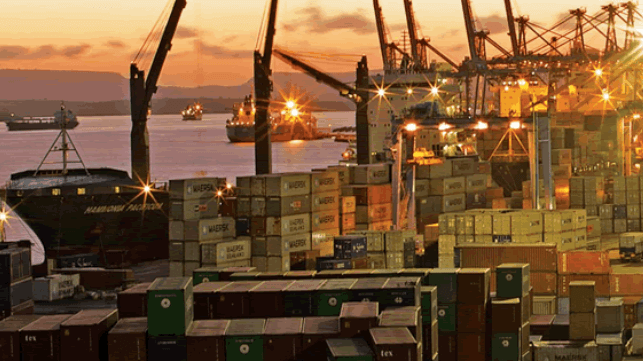 Last week, the IMO (International Maritime Organization) and the umbrella body of African maritime regulators AAMA (Association of African Maritime Administrations) held deliberations aimed at accelerating shipping decarbonization in Africa. While green shipping is a complex matter globally, developing nations face a bigger challenge due to limited fiscal space to support maritime decarbonization.
Additionally, some African countries are yet to include the maritime industry in their national development action plans. This is a huge barrier in investing in projects such as green ports and national single window systems, which are key in cutting carbon emissions for the shipping sector.
In fact, the AAMA secretariat contended that lack of defined maritime policies is locking out some African ports from accessing climate resilience financing from multilateral lenders. Government ministries specifically involved with the blue economy could be an important front to cure policy inconsistencies, which are derailing development of shipping in Africa.
"Maritime administrations in Africa must act as enablers to facilitate growth of the shipping industry. We must also come out in large numbers at IMO deliberations to ensure our needs are catered for at the global level," implored Shadrack Mwandime, Kenya's Principal Secretary for Shipping and Maritime Affairs.
The topic of African ship ownership also drew heated discussions, with most maritime leaders decrying low numbers of African shipowners.
"To raise intra-African trade from the current 15 percent, more cargo ought to be carried on African owned vessels. There is already enough regional cargo to support commercial operation of national and pan-African shipping lines," highlighted Folorunso Olufunmilayo, the Secretary General of African Shipowners Association.
In a study last year, UNECA (United Nations Economic Commission for Africa) stated that Africa requires 126 vessels for bulk cargo and 15 boxships by 2030 for full implementation of African Continental Free Trade Area (AfCFTA). Unfortunately, African national and regional shipping lines have limited access to sustainable finance and manning, hindering their ability to scale up for international trade.
If business remains as usual, the existing carrying capacity of African vessels would only handle less than 10 percent of the cargo shipped in and out of the continent.
Meanwhile, maritime administrators were encouraged to upscale seafarers' training infrastructure as the transition to green shipping presents new employment opportunities for Africans. Research by the Maritime Just Transition Task Force found up to 800,000 seafarers could require additional training by mid-2030s to operate vessels running on clean fuels.
As a potential seafarer supply continent, Africa could reap employment benefits provided by shipping's green transition.
"There is currently unprecedented demand for African seafarers and the urgent need to decarbonize creates further opportunities for our workers. This presents an opportunity for Africa to ensure we are not left behind," commented Sibusiso Rantsoabe, Occupational Health and Safety Manager at South African Maritime Safety Authority (SAMSA).
The opinions expressed herein are the author's and not necessarily those of The Maritime Executive.