World's First Mobile Lifeboat Simulator Ready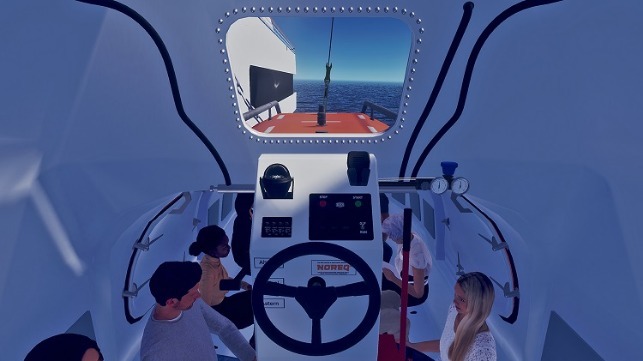 "Lifeboat drills have over the years led to tragic deaths and number of injuries. Now crew members can train without risk, whenever they want," says Staale Brungot, former captain and now CEO of ASK Safety.
The Norwegian company ASK Safety launches their extremely realistic VR-lifeboat simulator at the Seatrade Cruise Global in Miami in the beginning of April. This is the world's first mobile simulator for lifeboat drill solely based on VR-technology.
"Simulation training gives the crew in-depth knowledge on how to do things correctly before they try it in a real lifeboat. Today cruise companies send their crew to training centres, but with our mobile VR-solution they can practice whenever they want. We are convinced that repetitive training will provide better lifeboat operators," says Brungot.
Launching and recovery of lifeboats are the most dangerous drills onboard a vessel. The VR-lifeboat simulator allows the users to familiarize with the lifeboat, davit and train on the procedures for lowering, hoisting and hook release. The operator can freely walk around and test all functions. This also includes embarking passengers, and operation of the lifeboat at sea.
Cruise companies can also get tailored solutions, consisting of a VR-simulator with the exact lifeboat and davit, as installed on specific vessels. "You can't get more realistic training without performing live lifeboat drills. And at the end of the day, it's also cost saving," says Brungot. He also adds that a mobile platform consisting of VR-headset and a laptop means that training can be performed anywhere.
Virtual reality gives the user a full 360 degree view which make the training extremely realistic. The instructor can change sea state, visibility and toggle between day and night modes – which also adds to the realism for the users. All done by using an app on cell phone.
Ask Safety is now establishing a training center in Cape Canaveral for STCW certification of seafarers. Safety training using VR-technology will be a vital part of the center and the training courses.
The VR lifeboat simulator is developed together with the Norwegian company Morild Interaktiv.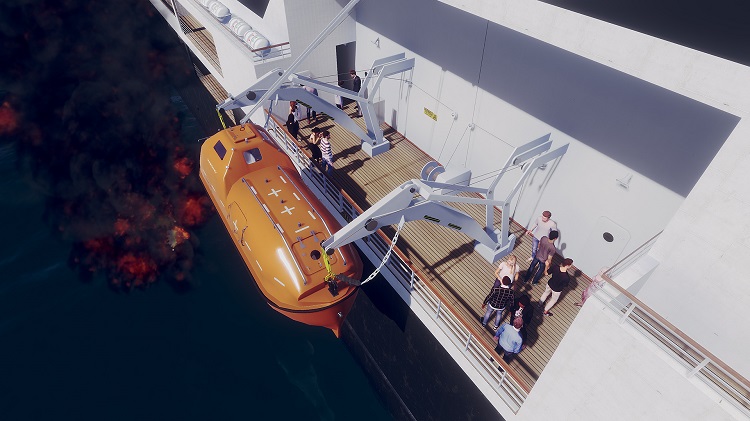 The products and services herein described in this press release are not endorsed by The Maritime Executive.