StormGeo Expands with Climatempo in Latin America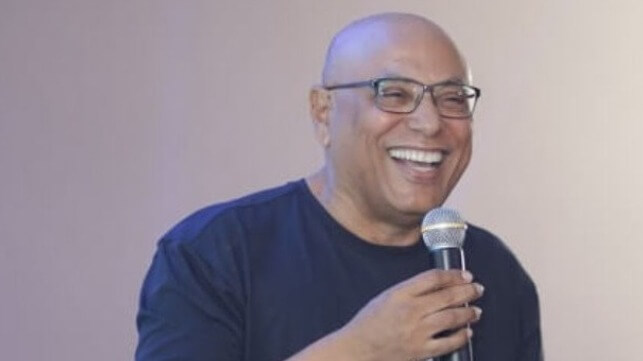 StormGeo, a leading player in weather intelligence and operational decision support and part of Alfa Laval, has increased its holding in Climatempo, the premier meteorological services provider in Brazil. With the increased shareholding, StormGeo is set to offer more comprehensive and advanced weather intelligence solutions to customers across South America.
Delivering competitive weather intelligence and operational decision support
Having acquired 51% of Climatempo Group in 2019, StormGeo has moved ahead with the acquisition of an additional 38.66% of shares, thereby increasing StormGeo's shareholding to 89.66%. The additional investment reflects the success of Climatempo in growing the weather business in Brazil, onboarding many new customers and industries to their weather intelligence products. Further strengthening the ties between StormGeo and Climatempo will ensure that their products will continue to be market-leading for years to come.
StormGeo's increase of their holding in Climatempo will enable the two companies to further combine their expertise and resources, bringing together StormGeo's weather forecasting and risk management solutions with Climatempo's local weather knowledge and strong customer relations. In conjunction with the ownership change, Patricia Madeira, the current COO, will take over as CEO of Climatempo Group on May 1st, 2023, ensuring seamless continuity, while the founder and president, Magno Nascimento, will remain an influential board member of the company.
"Our ownership in Climatempo has facilitated the integration and advancement of weather-related technological know-how, empowering us to deliver innovative and more customer-centric solutions," says Søren Andersen, CEO of StormGeo. "Our collaboration has already yielded impressive results, and we are excited about the continued growth opportunities not only in Brazil but throughout Latin America."
"Together with StormGeo, Climatempo has grown significantly through agile and innovative weather intelligence products," says Magno Nascimento. "The next logical step is further integration between the two companies so that our joint product offering can benefit all clients, be it in Brazil, Latin America, or globally."
Enhanced focus on the Latin America market
Increasing the shareholding in Climatempo will enable StormGeo to better serve its customers in Brazil and neighboring countries with its solutions for weather intelligence and operational decision support, broadening the company's network and market across Latin America.
"Our further investment in Climatempo gives us momentum to grow and move forward with a wide range of B2B solutions and services across multiple industries in South America," says Søren. "This engagement will further allow StormGeo to expand its capabilities and provide customers with even more advanced, accurate, and localized weather intelligence solutions.
The transaction is a significant milestone for both companies and highlights their commitment to providing innovative solutions to clients in the weather intelligence industry.
This is StormGeo
StormGeo is a global provider of weather intelligence and decision support services, with leading solutions for offshore wind, shipping, oil and gas, and onshore industries, including utilities, manufacturing, healthcare, and retail. Our products and services help clients manage risk, optimize performance, reduce costs, and increase revenue. The company has 24 offices in 16 countries, including eight 24/7/365 global operations centers. As a participant in the UN Global Compact's Ocean Stewardship Coalition, StormGeo's passion for weather and the protection of natural resources motivates us to help our clients manage risk and make informed, environmentally responsible business decisions. StormGeo is part of Alfa Laval.
www.stormgeo.com
The products and services herein described in this press release are not endorsed by The Maritime Executive.