Port of Oakland December Container Volume Continues Overall Decline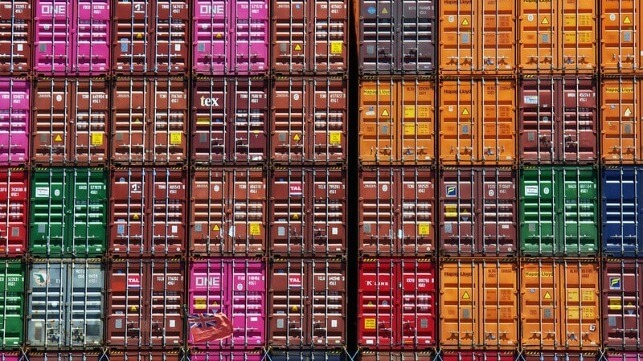 The Port of Oakland's container volume dropped in December 2022. Year-end total TEUs (twenty-foot containers) for 2022 registered at 2.3 million, marking an estimated 4% decrease from the 2021 total.
Total loaded container volume declined 8.1% in contrast to December 2021, recording 123,868 loaded TEUs in December 2022 compared to 134,779 TEUs in December 2021.
Full imports decreased 17.1% compared to a year ago. The port handled 65,566 TEUs in December 2022, compared to 79,055 TEUs in December 2021.
Full exports rose by 4.6%, recording 58,302 TEUs in December 2022 compared to 55,724 TEUs in December 2021.
Despite historical fourth quarter increase in demand, domestic inventories were reported to remain high, curbing the demand for new merchandise. Freight rates continue to decline considering the decrease in demand for goods.
"The variation in cargo volumes and the relocation of containers is to be expected as the economy emerges from the COVID-19 pandemic," said Port of Oakland Maritime Director Bryan Brandes. "The return of empty containers to Asia is a positive step to avoid future Port congestion."
Empty imports and exports rose 10.8% and 15.2% respectively, continuing to empty seaport storage facilities which will ease port congestion and improve the flow of cargo.
The products and services herein described in this press release are not endorsed by The Maritime Executive.