Med Marine Launches VoltRA Series Battery Powered State Of The Art Tug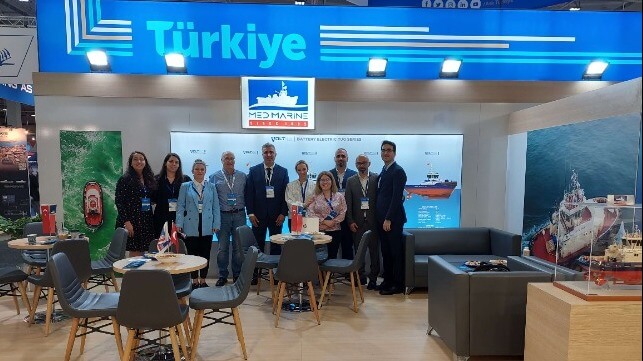 [By: Med Marine]
Med Marine successfully launched VoltRA series, a registered trade mark of Med Marine, battery-powered state-of-the-art tugs during the Nor-Shipping exhibition, which holds significant global importance within the marine industry, as it catalyzes partnerships, finalizes business agreements, and establishes new contact networks.
Med Marine has consistently prioritized environmental consciousness. In line with this commitment, together with Robert Allan, Med Marine has developed its own line of battery-powered electric tugs, which range from ranging from 21 meters to 30 meters.
Med Marine's battery-powered tugboats' battery banks will range from 2900 kWh to 5000 kWh.
With a strong focus on achieving zero emissions, Med Marine's electric tugs play a pivotal role in fostering a healthier environment.
Med Marine's C.E.O, R.Hakan ?en commented: "We strongly believe that making investments in practices and technologies that prioritize the environment is of utmost importance in safeguarding our planet's resources and securing a sustainable future. In this regard, we are pleased to launch our VoltRA series battery-powered state-of-the-art tugs to meet the growing demand for environmentally friendly tugs during Nor-Shipping."
The products and services herein described in this press release are not endorsed by The Maritime Executive.