Marcura Bulks Up its Compliance Team for GDPR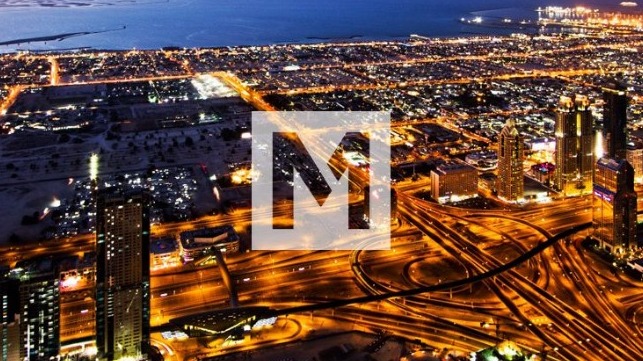 The Marcura Group, a Dubai-based group of companies focused on providing innovative business solutions to the maritime industry, today announced the appointment of TenIntelligence Limited's Richard Bell as its external Data Protection Officer (DPO). This appointment follows the recent hiring of Peter Meyer as a Data Protection Specialist working under the Group's Legal & Compliance Department.
These appointments are aimed at strengthening the Group's ability to comply with the General Data Protection Regulation (GDPR) and similar international data protection regulations, which focus on the protection of personal data. In particular, GDPR comes into force on the 25th of May 2018 and all orga­ni­za­tions doing business in the EU or that hold or trans­port EU citi­zen data are required to have the necessary policies and process­es to comply with the law.
As Marcura's external DPO, Richard Bell will serve as an independent consultant for the entire Group on matters related to GDPR compliance. He currently heads up the TenIntelligence Security & Privacy practice, advising companies located in Europe, Middle East and United States on physical and cyber security matters. He served as the Chief Information Security Officer (CISO) and Head of Cyber Security Operations & Investigations for Transport for London (TfL), the government body and transportation organization that oversees Greater London's road and rail networks (such as the London Underground), buses, taxis, bicycles and river services. He works regularly with the National Cyber Security Centre (NCSC), National Crime Agency (NCA) and the Information Commissioner's Office (ICO). He is a Fellow of The Security Institute and a Member of the Association of Security Consultants.
As Data Protection Specialist, Peter Meyer works in close coordination with Marcura's Information Security Team in order to improve the governance of information handled and processed by the Group. He holds both a Bachelor of Laws from the University of South Africa and a Bachelor of Commerce in Accounting and Law from the University of Cape Town. A qualified attorney in South Africa, he completed his Articles of Clerkship in a labour law firm before serving as in-house counsel for a business that specialises in providing mobile health care services, which makes him very familiar with personal data.
"Marcura has always endeavored to hold itself up to the highest standards of compliance for the benefit of its customers, and this is no different when it comes to meeting its obligations under the GDPR. The GDPR is considered to be the most stringent data protection law in the world, and with its upcoming implementation, the Group has now taken the necessary steps and initiated various measures to comply with it. The addition of Richard and Peter will help us push this agenda forward," says Felix J. Antero, General Counsel & Chief Compliance Officer of the Group.
Neil Miller, CEO at TenIntelligence commented: "We are delighted to be working collaboratively with Marcura. We believe this approach not only sends a positive message to their clients and suppliers, but also positions them for continued success in maintaining their excellent reputation in the compliance environment."
About Marcura
Marcura invests in companies that focus on providing business solutions designed to help their customers in the global maritime industry streamline processes, navigate increasingly complex regulations and mitigate risks. The Marcura companies specialize in IT-enabled services underpinned by systems, data, analytics and the collective strength of their customers who are keen to innovate, raise the standards, and reshape the industry for the future. The Group currently has offices in Dubai, India, UK, Japan, Denmark, Singapore and USA, and representatives in Germany, Canada, Hong Kong and Greece. The Group currently has a portfolio of 8 companies and business units with approximately 600 employees of 28 nationalities. www.marcura.com
About TenIntelligence
TenIntelligence is a leading influence in the due diligence, fraud investigation, brand protection and privacy advisory community. Working closely with their clients, they provide analytical insight and support into the reputational and security risks faced by each client. TenIntelligence delivers Privacy Advisory services to assist clients with their readiness and continued compliance for General Data Protection Regulations, Cyber-Security, Data Breach Investigations and Incident Response. They help audit clients' resiliency by testing systems, processes and infrastructure for security soundness. With operational teams in the UK and UAE, TenIntelligence consistently delivers investigation services for their clients across multiple jurisdictions. www.tenintel.com
The products and services herein described in this press release are not endorsed by The Maritime Executive.