Eniram Launches SkyLight 3.0 and Offers Connected Marine Insurance in Partnership with Concirrus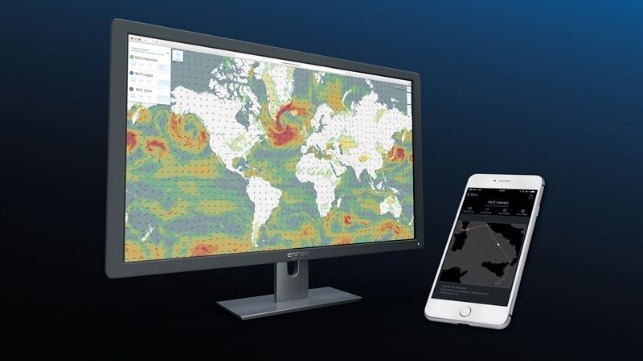 Eniram, a Wärtsilä company, has launched Eniram SkyLight 3.0 for fleet performance monitoring and is partnering with Concirrus to deliver sophisticated solutions for marine insurance underwriting based on accurate operational data.
Eniram SkyLight 3.0 is a significant update to its subscription-based fleet performance monitoring service. The service now includes mobile notifications and virtual propeller RPM (revolutions per minute) sensing. This latest innovation supports Wärtsilä's intention to lead the marine industry's transformation towards a Smart Marine Ecosystem via improved connectivity and the use of real-time data.
Eniram SkyLight 3.0 is a cost-effective and highly accurate fuel performance monitoring solution for vessel owners, operators, or charterers wishing to optimise their vessels' operation while accurately tracking their fuel costs. The service is designed to enable new data-driven business development opportunities across the marine sector, including flexible insurance solutions, maintenance monitoring, and vessel performance monitoring services.
The new feature sends notifications to mobile devices regarding speed over ground, speed through water, estimated time of arrival, and charter party compliance, enabling better transparency and faster reaction times leading to smoother operations.
The new virtual propeller RPM sensing enabled by Eniram SkyLight 3.0 is achieved without requiring integration with other ship systems. In addition to giving access to propeller RPM data, this information will be used to further improve the accuracy of the speed/fuel curve calculated by Eniram SkyLight 3.0.
In a first for the marine industry, Eniram is partnering with Concirrus, to deliver connected insurance for the marine market. The partnership will see navigation and situational data supplied by the Eniram SkyLight 3.0 service integrated into Concirrus' marine insurance underwriters' application Quest. Quest enables marine insurers to actively manage their risks in real time, attaining operating efficiencies and insights that are otherwise impossible to achieve. Accurate, real-time operational data will be used to provide a transparent and shared view of risk, with tailored insurance that allows customers to pay only for what they need. Concirrus was founded in 2012 and is based in London.
"We are delighted to establish this partnership with Concirrus. With Eniram's rich history in serving marine customers, and Concirrus' proposition for the insurance market, this partnership strengthens both offerings and accelerates market adoption. By working together, and through the integration of our products, we shall deliver the world's first connected marine insurance proposition. It will lower operating costs by actively monitoring vessel performance, by allowing insurers to reduce premiums accordingly, and by providing visibility of the insurance policy conditions and compliance to both shore and ship," says Johan Backas, Managing Director of Eniram.
"The future of marine insurance has now arrived with the Eniram and Concirrus partnership. This combination of technologies helps fleet operators and marine insurers to improve the reliability of vessels and lower their costs of operation. For fleet operators, the Eniram technology facilitates safe, efficient operations and has the added benefit of lowering risk. Insurers can now offer innovative, connected policies that reflect the needs of their customers and reward safe operations. For insurers, this means that the market now has a new segment of lower risk, responsible operators who can be incentivized with innovative insurance products," says Andrew Yeoman, CEO of Concirrus.
About Eniram
Established in 2005, Eniram was acquired by Wärtsilä Corporation in July 2016. The company provides the marine industry with leading insights for asset, operations and commercial shipping management. The Eniram Insight Factory gives decision-making support for its partners based on real time data collection, statistical modeling and predictive simulations. Our mission is to maximize the efficiency of the industry through digital insights, saving costs and maximizing overall profitability, while cutting the emissions harmful to our environment. Eniram is headquartered in Helsinki, Finland and has subsidiaries in the UK, Netherlands, the USA, Germany and Singapore. www.eniram.fi
Wärtsilä in brief
Wärtsilä is a global leader in smart technologies and complete lifecycle solutions for the marine and energy markets. By emphasising sustainable innovation, total efficiency and data analytics, Wärtsilä maximises the environmental and economic performance of the vessels and power plants of its customers. In 2017, Wärtsilä's net sales totalled EUR 4.9 billion with approximately 18,000 employees. The company has operations in over 200 locations in more than 80 countries around the world. Wärtsilä is listed on Nasdaq Helsinki. www.wartsila.com
The products and services herein described in this press release are not endorsed by The Maritime Executive.