Close to 3,000 Cadets Upskilled the ?Singapore Way?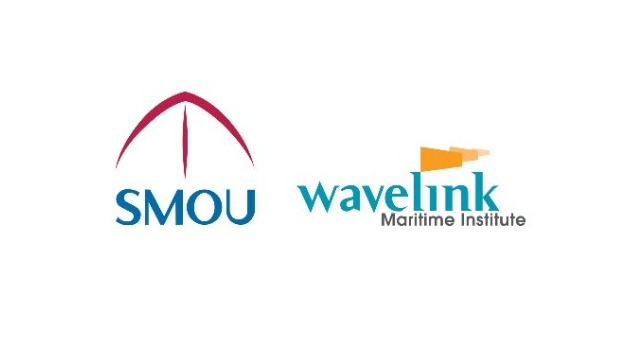 A historical training collaboration between the Singapore Maritime Officers' Union (SMOU), the Thai Seafarers' Association (TSFA) and various shipping companies in Thailand, upskilled close to 90 Thai cadets who are ready to be deployed onboard Singapore's shipping fleet having completed a two-week CadetsPlus pre-sea preparatory program developed by Singapore's Wavelink Maritime Institute (WMI).
In conjunction with SMOU's first Bangkok Nite for its Thai union members, the cadets received their certificates at the graduation ceremony on June 2, 2018 at Bangkok, in the presence of their shipping employers and family members. Shipping employers from Singapore were also present at the event to explore crewing options from Thailand as possible solutions to the shortage of maritime officers' in the world.
The first training partnership between WMI and Thailand's Merchant Marine Training Centre project, is funded by the Singapore Maritime Training Fund (SMTF), which is established in collaboration with SMOU, maritime authorities, shipping employers and other co-operating partners for developing quality and qualified seafarers to man Singapore flag ships. This idea was first mooted when SMOU and TSFA, both affiliates of the International Transport Workers' Federation (ITF), inked a Bilateral Arrangement last year and discussed the possibility of preparing Thai seafaring cadets to work on Singapore flag vessels.
Conducted by Singapore trainers from WMI, the two-week training assimilated the cadets to the workings on board Singapore registered ships and encompasses modules such as Report Writing, Shipboard Organization and Teamwork, Shipboard Safety and Maritime English.
"SMOU's mission has always been to champion seafarers' interests and to value-add the maritime community and beyond. We firmly believe that seafaring is a good career which provides good wages and ultimately a better life. We work with unions and shipping companies to help seafarers around the world, to remain competent for their voyage, and today's graduation is the result of a bilateral collaboration between SMOU and TSFA, where we have a common goal to provide the young Thai people an opportunity to work on Singapore flag ships with better wages. With a track record of 36 CadetsPlus training programs conducted across six countries, SMOU and WMI have trained close to 3,000 cadets in the region. We are committed to work with any country and aim to better the lives of our seafarers across the world," said Mary Liew, General Secretary of SMOU.
"The collaboration between SMOU and TSFA is a huge step forward to equip our Thai seafarers with skills to navigate the world of international shipping. This is one of the many benefits we can bring to our seafarers – to ensure they stay employable and safe while contributing their skills to our shipping companies," said Nopadol Kaewsuwan, President of TSFA
"This two-week program is good preparation for us before we go to sea as a cadet for the first time in our lives. There is always concern in the first time we do anything but I am feeling more confident after this program as it teaches us practical skills such as communication and shipboard organization. We will be better equipped to take on the challenges as we sail on our first ships," said Wasin Pothiyan, Cadet from Thoresen Co (Bangkok) Ltd.
CadetsPlus Training Program
The CadetsPlus Program started in 2007 in Qing Dao and has since broadened its training region in Asia. In line with SMTF's objective to promote collective training, education and upgrading of seafarers, the program has since gained traction with close to 3,000 cadets being trained so far across 15 cities in six countries: Xiamen, Guangzhou, Wuhan, Tianjin, Nanjing, Qingdao, Chongqin, Cebu, Manila, Baliwag, Yangon, Jakarta, Surabaya, Taipei and Bangkok.
The 10-day pre-boarding program aims to improve the capabilities of maritime officers and engineers before cadets embark on their first journey. This program covers various modules such as Maritime English, Legislative Requirements, Shipboard Organization & Teamwork and Learning & Personal Development which can also be customized to suit the training needs of cadets in various countries.
The products and services herein described in this press release are not endorsed by The Maritime Executive.