AST Brings OneWeb's 'Try Before You Buy' Offer to European Market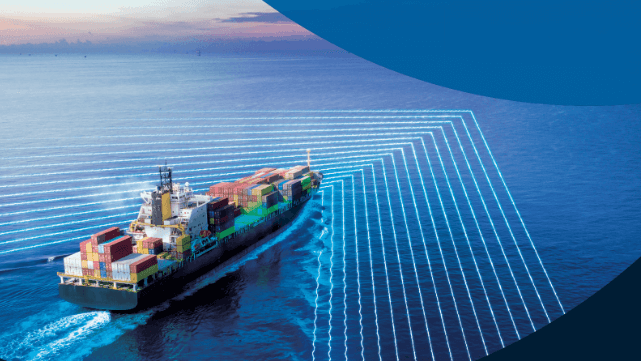 [By: AST]
In March, OneWeb successfully deployed the final 36 satellites which complete the 648 LEO satellite constellation that will provide the new low-latency connectivity service. AST launch 'try before you buy' offer ready for the maritime industry to adopt and benefit from this next-generation technology.

Following the successful launch of OneWeb's 18th satellite deployment, Applied Satellite Technology (AST) Ltd is delighted to bring to market an exciting opportunity for maritime organisations to 'try before you buy' the new OneWeb service.

AST is enabling maritime users across Europe, the Mediterranean and 50 degrees North to get connected to the fast, reliable, and affordable OneWeb service with the additional benefit of AST's exclusive bandwidth management solution INTEGRA Control, the only data management software offering real-time, application-level control.
OneWeb's LEO constellation is revolutionising communication and connectivity for remote regions around the world. Industries, such as maritime, offshore, and mining, which operate in the world's most remote locations, will for the first time, be able to access 4G-like connectivity anywhere in the world – opening up enhanced solution for operational comms, crew welfare, as well as increasing the opportunity for automated solutions such as autonomous vessels and remote management.

In 2021, AST were chosen as OneWeb's first commercial maritime partner and have supported the satellite launches, trialled the solution and hardware, and will be one of the first to market this technology in 50 degrees North, the Mediterranean and Europe.

Andrew Peters, Chief Executive Officer at AST says: "AST is beyond proud to be the first commercial maritime partner for OneWeb – our shared belief that connectivity at sea should be as seamless and simple as it is onshore has led to this moment where the final piece of the jigsaw is in, as we're the first to bring the service to market for our
customers".

Lukasz Latosinski, Head of Marine Networks at AST says: "Myself, and my team at AST are so excited to bring OneWeb opportunities to market for our customers – we watched in anticipation as the final launch of the satellites were deployed at the end of March and look forward to seeing it in full operation all over the globe".

Carole Plessy, VP, Europe, and Global Maritime at OneWeb says: "We're proud to work with The AST Group, not just because of the strength of its market insight, reach and capabilities, but because of our shared belief that remote, faultless connectivity is essential to delivering operational excellence".
The products and services herein described in this press release are not endorsed by The Maritime Executive.