ASP Ships Adopts eLSA Digital Platform for Cash to Master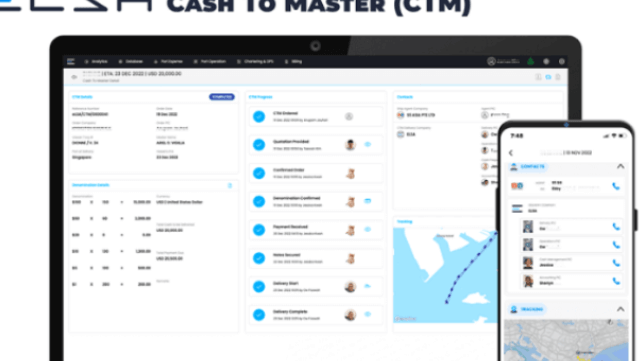 ASP Ships Group, a leading provider of maritime services and solutions, has announced its adoption of the eLSA CTM digital platform and delivery service to future-proof its operations in Singapore. On Monday, March 6, 2023, the first successful end-to-end digital platform order and physical delivery of CTM occurred in the Port of Singapore with ASP's managed M/T Kokako.
CTM, or Cash to Master, is a critical part of the maritime industry, involving the delivery of cash to ships to pay for port services and crews. The process is time-consuming, resource-intensive, and prone to errors, risks, and delays.
With the eLSA CTM digital platform, ASP Ships Group can streamline the CTM process and better utilize its limited resources. The platform allows for cost-effective, secure, and rapid CTM delivery with full visibility and accountability at every stage of the process.
"We are excited to partner with eLSA to modernize our CTM operations in Singapore," said ASP Ships Group COO, Capt. Robert Walker. "…we save time and resources while ensuring the safety and security of our cash deliveries. The eLSA team was extraordinarily responsive both on the platform and offline delivery."
The platform features a user-friendly interface accessible from both mobile and web devices. It provides real-time notifications and a digital chain-of-custody from collection to delivery, ensuring full accountability and compliance. The money is fully insured, guaranteeing the safety and security of all cash deliveries.
"We are proud to support ASP Ships Group in its mission to provide efficient, compliant, and risk-free maritime services," said eLSA Chief Product Officer & Co-founder, James Kim. "We are happy to help transform the CTM process and bring greater value to the maritime industry."
The products and services herein described in this press release are not endorsed by The Maritime Executive.