ASA and ADCI Set Agenda for Joint Event in Panama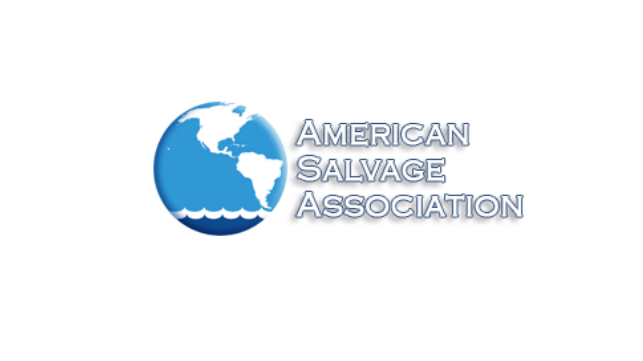 The American Salvage Association (ASA) and the Association of Diving Contractors International (ADCI) have announced the agenda for their first joint event, which will be held in Panama on August 1-2 in tandem with the Conferencia Annual Marítima de Panamá. This two-day event will feature productive round-table discussions, presentations, and invaluable networking opportunities for current and prospective members of both associations.
The agenda, developed collaboratively by the two organizations, includes important industry topics relevant to both their members and to the general maritime public:
- Economic Outlook and The Panama Canal
- Challenges and Opportunities in Commercial Relations with China
- Wrecks in Panama and removal plan - government perspective
- Outlook on the way forward to deal with wrecks in Panama anchorages areas from a legal, insurance and authority's perspective
- Panama Canal Diving Operations
- Safety Standards during Diving & Salvage Operations
- Construction Divers and Salvage Divers… Bridging the Gap
- Future of class regulations and requirements
- Salvage operations in South America,
- New Technology on ROV
- Salvage & Wreck Removal Case Studies in South America
- Partnership and Cooperation of Salvors throughout the Americas
Speakers from throughout the hemisphere will be participating, including guests from the Panama Maritime Authority.
"We are looking forward to welcoming all ASA and ADCI and other industry members to join us in Panama this August." said, Lino Arosemena, chairman of the ASA's Latin American Committee and General Manager of Talleres Industries. "With key representatives from relevant Latin American maritime authorities also invited to participate, this dynamic program promises to provide an opportunity to build upon strategic alliances, highlight valuable synergies across the commercial diving and marine salvage communities, and to further develop relationships with government stakeholders who will require the assistance of our membership during maritime casualties and natural disasters, as well as remedial work in existing areas."
The following companies and organizations are already registered to attend:
Ardent Global - USA
Global Diving & Salvage, Inc. – USA
Resolve Marine Group - USA
T & T Salvage - USA
All in one Group – Mexico
Buzca - Colombia
Cashman - USA
Chet Morrison - USA
Lufesa - Peru
Phoenix Underwater Solutions - USA
Talleres Industriales SA – Panama
Atlantis Diving Contractor Inc.- Puerto Rico
Asturias Soluciones de Ingenieria - Colombia
Armada Nacional de la Republica de Colombia - Colombia
Cabo Diving Services - Mexico
COMMERCIAL DIVING AND SHIP REPAIR PANAMA S.A.
DIVERS UNIVERSITY ESPORTE AQUATICOA LTD -Brazil
HS WATER SOLUTIONS S.R.L.- Argentina
MARINE DIVING CONTRACTORS, INC.- Puerto Rico
RAUL A. NEGRO Y CIA S.A.- Argentina
SEAMAR DIVERS INTERNATIONAL S.A. DE C.V. - Mexico
SERPORT S.A.- Colombia
SERVICIOS DE BUCEO Y TECNICOS ESPECIALIZADOS S.A. - Colombia
TRAB-SUB S.R.L- Argentina
UNDERWATER & MARINE SERVICES, INC. - Puerto Rico
UNDERWATER SERVICES, S.A. - Panama
Underwater Works - Trinidad y Tobago
Armada de la Republica de Chile
videoray - USA
Casco Antiguo - Spain
Diving University Argentina
Intermatime – Maritime Insurance & Legal Services- Panama
Canal Barge & Cranes - Panama
Canal Barge & Cranes - Colombia
Logitrans Advisory Services Corp - Panama
Autoridad del Canal de Panama (Panama Canal Authority ) - Panama
Autoridad Maritima de Panama
ClassNK- Panama
Bureau Veritas- Panama
Lloyds Register-Panama
For more information, please visit: http://www.americansalvage.org/
The products and services herein described in this press release are not endorsed by The Maritime Executive.