Ballast Water Management: Belgium to Ratify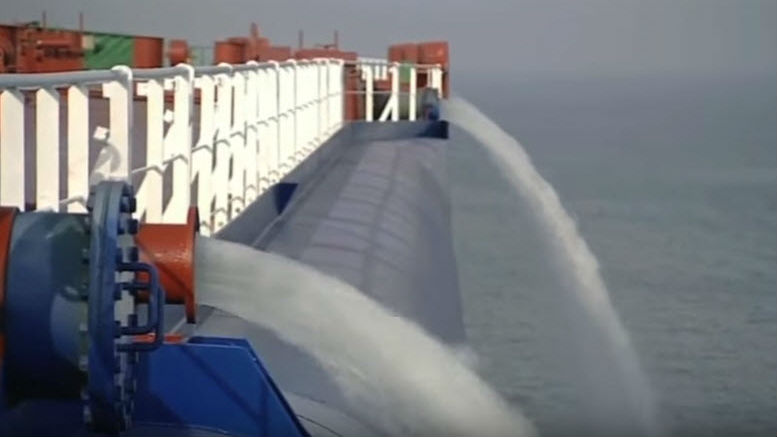 By Jad Mouawad
Today, Mouawad Consulting can announce that Belgium will ratify the IMO Ballast Water Management Convention during the first week of March.
Belgium had a percentage gross tonnage of 0.43 percent as of December 31, 2014. Our sources tell us that this figure has increased due to new VLCCs entering into Belgium flag recently. The exact figures from IMO are not available yet, but the estimates for Belgium are in the range of 0.6 percent.
This means that the Convention will have 48 countries and 34.95 percent GT of the required 35 percent GT by March 2016.
The IMO announced in February 2016 that the gross tonnage figures for the countries that have ratified the Convention, after a thorough recount, was 34.35 percent, just 0.65 percent short of the required 35 percent for the Convention to meet the requirements of entry into force.
The Panama delegation to the IMO had earlier made an announcement that they have advised their government and parliament to sign the Convention. According to the announcement, such a process usually takes three months.
Who's next?
If the accession by Belgium is not enough, we have information that the United Arab Emirates (UAE) is planning to sign the Convention shortly too. Their 0.1 percent might be enough to get the Convention into force. The same applies to Finland that has been ready for ratification for a while now.
What should shipowners do?
There are a number of issues to be considered before shipowners make decisions regarding how and when to meet the requirements of the Convention. We list them based on their importance, in our opinion:
1. Ruling against the U.S. EPA asking them to make the discharge standard within their jurisdictions (three nautical miles) more stringent.
2. Ruling of the U.S. Coast Guard against acceptance of the Most Probable Number (MPN) as a valid test method for compliance with the discharge standard during type approval of ballast water management systems under 46 CFR 162.060.
3. Work undertaken by the IMO to update the G8 Guidelines for type approval of ballast water management systems.
4. To date, the lack of availability of U.S. Coast Guard type approved ballast water management systems
5. Entry into force of the Convention before or just after some ballast water management systems start getting U.S. Coast Guard type approval and before the new G8 standard is finalized.
6. Other practical issues related to equipment once the Convention enters into force (availability, installation time window, etc.)
We recommend that shipowners develop thorough strategies prior to making decisions on how and when they will comply with the different standards of the Convention, the U.S. EPA and the U.S. Coast Guard.
The opinions expressed herein are the author's and not necessarily those of The Maritime Executive.