Tyson B. Meadors and Gary C. Kessler
Tyson B. Meadors is the Practice Lead for Maritime Cyber at Fathom5. Heralded as "America's Top Cybersecurity Strategist" by former National Security Advisor H.R. McMaster, he served as Director for Cyber Policy on the National Security Council Staff from 2017-2018, advising the President, Vice President, and multiple National Security Advisors and was the lead author of the 2018 U.S. Cybersecurity Strategy and key contributor to a range of Executive Branch strategies and policies. He is certified and experienced practitioner in a range of cybersecurity disciplines, to include incident response, forensics, penetration testing, vulnerability analysis, cyber-physical security engineering, assessment, and auditing. He also currently serves on the Editorial Board of the US Naval Institute. He has degrees and certifications from a range of institutions, to include the U.S. Naval Academy, the North China Institute of Science and Technology (??????), the US Naval War College, Old Dominion University, and the Escal Institute of Advanced Technologies (SANS). Gary C. Kessler, Ph.D., CISSP, is a Principal Consultant in the Maritime Solutions Group at Fathom5. Co-author of "Maritime Cybersecurity: A Guide for Leaders and Managers," he is the President of Gary Kessler Associates, a consulting, research, and training company located in Ormond Beach, Florida, is a non-resident senior fellow at the Atlantic Council, a visiting faculty member at the U.S. Coast Guard, and active in the USCG Auxiliary.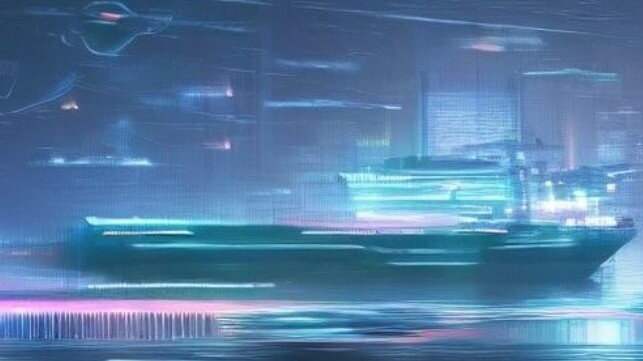 You are a bridge officer on a 12,000 TEU container vessel in the Kill Van Kull Channel, heading west towards the Bayonne Bridge wi...