Worker Crushed by Container at Port of Jakarta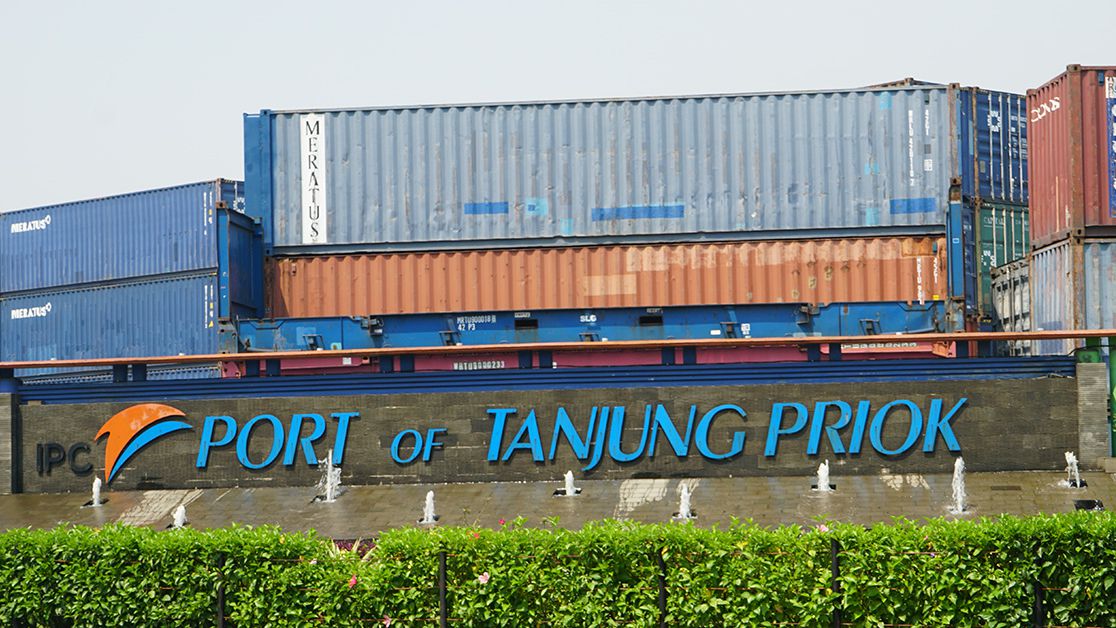 On Wednesday night, a contract worker at the ICTSI Jakarta terminal (OJA) was killed on the job when a container was dropped on the cabin of his truck.
Local unions told the International Transport Workers Federation (ITF) that the 40-year-old man was fatally injured at 2210 hours local time when a reefer box crushed his vehicle. It was the second workplace fatality in a month at the Port of Jakarta.
ITF president Paddy Crumlin said that the accident may have been avoided if the ICTSI Jakarta terminal were run differently. "While we cannot pre-empt the findings of an official inquiry, ICTSI has a demonstrably poor record when it comes to safety in the workplace," Crumlin asserted. ITF recently launched a global campaign to highlight working practices and alleged safety issues at ICTSI terminals.
"This incident raises serious questions about ICTSI's traffic management systems and specifically whether they had adequately separated moving vehicles from suspended loads," Crumlin added. He called for a thorough investigation into whether poor maintenance, equipment failure or fatigue may have played a role. He also asserted that outsourced workers at ICTSI terminals are paid low wages and frequently work long hours to make ends meet, potentially leading to fatigue. A recent report prepared by ITF alleges that these issues are present across multiple facilities operated by the Philippines-based company, in addition to a pattern and practice of anti-union activities.
ICTSI bought 100 percent of the OJA terminal in July 2012. The facility, also known as PT Perusahaan Bongkar Muat Olah Jasa Anda, manages berths 300-303 in Tanjung Priok's Terminal III. On Monday, ICTSI announced that it will be selling its entire stake in OJA to PT Samudera Terminal Indonesia.
The union at OJA, Federasi Serikat Buruh Transportasi dan Pelabuhan Indonesia (FBTPI), held a demonstration at the terminal on August 3 to call for an end to outsourcing, to demand pay for allegedly unpaid overtime and to pursue a collective bargaining agreement. The demonstration occured at the same time as a strike by the local ITF affiliate at Jakarta International Container Terminal.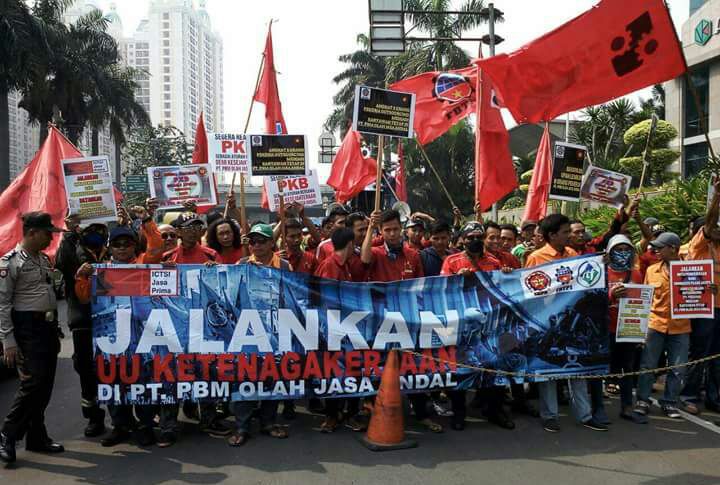 Dockers protest in Jakarta, July 2017 (ITF)