With Shutdown Over, USCG's Compliance Operations Fully Resume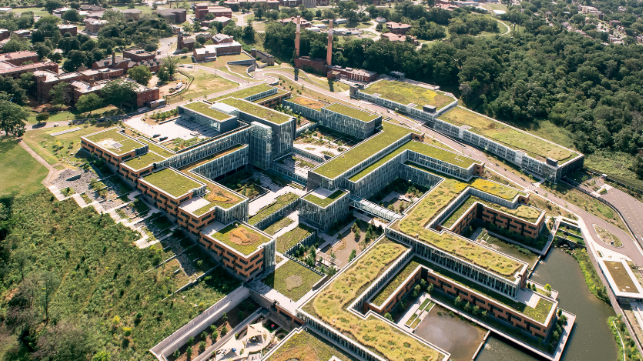 Now that the federal government shutdown is over, the U.S. Coast Guard is catching up on a backlog of regulatory paperwork for vessels, shipowners and mariners. It is also beginning the task of taking over enforcement of the EPA's Vessel General Permit (VGP) program, as required by the Vessel Incidental Discharge Act (VIDA) of 2018.
The key takeaways from the shutdown for the maritime community include:
Potential backlogs for vessel compliance documentation:
- The National Pollution Funds Center (NPFC) did not process Certificate of Financial Responsibility (COFR) applications during the lapse in appropriations.
- Certificates of Documentation for commercial vessels were not processed during the shutdown, except for those necessary to meet national defense requirements or for vessels actively carrying Department of Defense cargo. Under the terms of marine safety information bulletin 1/19, vessels with expiring CODs were generally allowed to continue trading during the shutdown, so long as they submitted a renewal application.
Merchant mariner credentialing resumes:
- The National Maritime Center has reopened, and Regional Examination Centers nationwide are fully operational and open to the public.
- Merchant Mariner Credentials and Medical Certifications (National Endorsements only) set to expire in December, January or February will remain valid until May 31.
- Additional Information letters, Qualified Assessor letters, Designated Examiner letters, Proctor Approval letters, Approval to Test letters, and mariner training completion certificates set to expire in December, January or February remain valid until April 30.
- Mariners seeking to operate on STCW endorsements that expired on or after December 1 may request continued service STCW dispensations via e-mail at STCWDispensations@uscg.mil.
Vessel Incidental Discharge Act
The Coast Guard is also beginning the process of implementing the Vessel Incidental Discharge Act (VIDA), which was enacted late last year. Among other provisions, it transfers primary responsibility for enforcing EPA performance standards for incidental discharge pollution control devices to the Coast Guard. The Coast Guard is now formulating a new set of regulations that will be "at least as stringent as the current VGP" when it comes to enforcement practices and compliance documentation.
Rear Adm. John Nadeau, assistant commandant for prevention policy, posted the following guidance for the maritime community on the Coast Guard's Maritime Commons blog:
Vessel General Permit: The VGP will not be reissued, and the existing 2013 VGP remains in full force and effect beyond its expiration date until such time that the EPA and the Coast Guard finalize and implement the new regulations that VIDA requires. Specifically, the provisions of the 2013 VGP, as currently written, apply until EPA publishes the standards of performance for marine pollution control devices and the Coast Guard publishes implementing regulations for those performance standards. New regulations will be at least as stringent as the current VGP in regards to corrective actions, inspections, monitoring, reporting, recordkeeping, and vessel-class specific requirements. New vessels must apply to the EPA for a 2013 VGP until the regulations are finalized.
Federal Agency Responsibilities: Under VIDA, EPA will establish national standards of performance for marine pollution control devices for discharges incidental to the normal operation of vessels. These discharges are currently permitted under the terms of EPA's VGP. Under the VGP program, EPA currently permits five types of "general effluents" and 27 "specific discharge categories" for which we expect to see new discharge limit regulations developed.
Under VIDA, the Coast Guard is responsible for promulgating implementation, compliance, and enforcement requirements for standards of performance established by EPA. Coast Guard responsibilities include establishing regulations governing the vessel's management practices, as well as the design, construction, testing, approval, installation, and use of marine pollution control devices to ensure compliance with performance standards. The Coast Guard will not simply "inherit" the VGP from EPA, rather, the Coast Guard is tasked with creating a program that is no less stringent than the VGP's framework in ensuring, monitoring, and enforcing compliance with the discharge limits established by EPA.
State and Regional Authorities: VIDA generally preempts states from setting or enforcing state-specific ballast water management regulations different from those established by the EPA and the Coast Guard, while preserving flexibility for states and certain regions to set, administer, and enforce incidental discharges from vessels. For example, VIDA provides a process for Governors of Great Lakes States to develop an enhanced standard of performance for vessels operating in the Great Lakes, and submit it to the EPA and Coast Guard for approval. Also, VIDA provides certain requirements for, and exemptions from ballast water management practices, for vessels operating between ports or destinations along the Pacific Coast seaboard. Finally, VIDA requires the Coast Guard to cooperate with State agencies, and facilitates State enforcement of the Federal standards.
Timeline for Implementation of Regulations: VIDA requires EPA to promulgate Federal standards of performance for marine pollution control devices and best management practices, and to control or abate any discharge incidental to the normal operation of a vessel, no later than two years after enactment. Then, VIDA requires the Coast Guard to publish implementing regulations no later than two years after the EPA publishes new or revised standards of performance.