Windstar Appoints Expedition Captain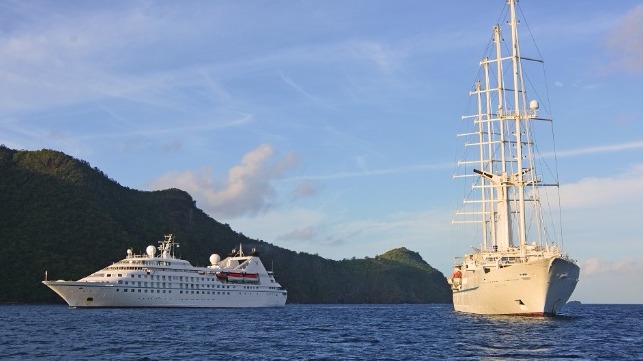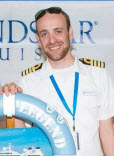 Windstar Cruises has appointed veteran Captain James Griffiths to a new position as Expedition Captain.
Griffiths will oversee the creation, development and implementation of the line's newly-announced Signature Expeditions program. Designed to deliver destination authenticity, Signature Expeditions will be featured on all sailings from 11- to 14-days between Seward (Anchorage) and Vancouver. As a key part of the program, Griffiths has personally assembled an expedition team of naturalists who will guide guests on their Alaskan journeys.
Griffiths joined Windstar in 2014 as Captain of the MSY Wind Spirit. Prior to that he worked for many years in the expedition industry operating expedition ships at senior management levels in some of the most remote areas of the world. Griffiths was made Captain of the 212-passenger MV Star Legend during her 2015 inaugural season, the same ship that will debut the Signature Expeditions program in Alaska in May of 2018.
Griffiths' career has provided him with a wide variety of roles at sea, notably as Captain of the National Geographic Explorer and Senior Master of the National Geographic Orion during her maiden Antarctic peninsular season. Griffiths has sailed on board some of the most well-known passenger ships in the world including 11 years working on board the highly prestigious ships of Cunard Line being appointed Chief Officer at age 25 on board the RMS Queen Mary 2.
Griffiths was educated in the U.K. and holds multiple degrees and designations from the Warsash Maritime Academy in Southampton, Middlesex University and the Nautical Institute in London, and Lloyds Maritime Academy in Kent. Griffiths is a native of South Wales where he resides when not traveling for work or leisure. Griffiths operates from the fleet and at Windstar's headquarters in downtown Seattle.
"We are fortunate to have Captain Griffiths among our ranks and are thrilled to place him in this role leading the creation and development of our brand new Signature Expeditions program," said President John Delaney. "Captain Griffiths' experience with vessels of prestige and breadth of knowledge of the expedition, nautical and maritime industries is most impressive. Many of our guests have sailed with Captain Griffiths and know him as a delightful, accomplished, and down-to-earth leader, interested in sharing his life experiences with others. We are delighted to have him on our management team."
Windstar operates a fleet of six small cruise ships: three Wind-class sailing ships classified as motor sail yachts and three Star-class all-suite ships classified as motor vessels. The ships provide a 1.5:1 guest to crew ratio and accommodate 148 to 310 passengers serviced by between 100 and 200 staff and crew varying by vessel. The line offers nearly 400 cruises annually sailing to 270 ports worldwide with 50 new itineraries offered in 2018 to popular cruise destinations including Asia, Alaska, Canada and New England.
In December last year, the line was named the number one Boutique Cruise Line in the world by the USA Today 10 Best Readers' Choice Awards for the second year in a row.