What Causes Global Shipping Alliances to Evolve?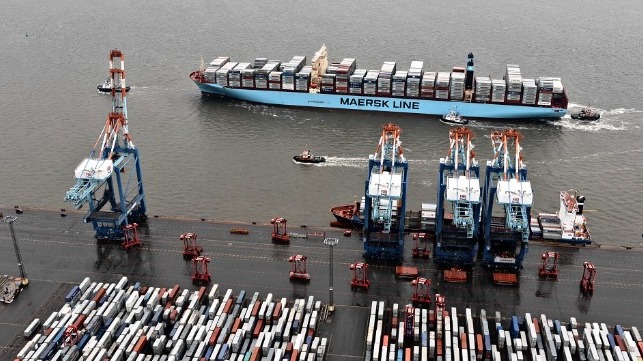 When Maersk and MSC announced that they were winding up the 2M Alliance and going their separate ways, the two shipping industry titans claimed that a change in their individual business strategies had rendered their alliance unworkable. In the ensuing weeks, multiple editorials attempted to dissect the news, especially what it portends for the future of container shipping. Some argued that the 2M Alliance divorce presaged a breakdown of other shipping alliances in the next couple of years.
However, these analyses have left one question lingering. What drives the formation, stability and dissolution of Global Shipping Alliances (GSAs)? In a new research paper published in the Maritime Policy and Management Journal, leading maritime economists Hercules Haralambides, Huizhu Ju, Qingcheng Zeng and Yimeng Li, investigate the forces shaping the evolution of GSAs.
Shipping alliances remain one of the novel inventions of the container shipping sector,, intended to achieve higher efficiency and lower costs. Despite GSAs' success in helping container shipping to navigate periods of low profit margins, their model came under severe pressure during the Covid-19 pandemic. Lawmakers in some parts of the world charged that GSAs were not quite aligned with antitrust laws. The claim was that alliances helped shipping lines amass considerable market power to the detriment of consumers.
Indeed, for over the last one hundred years, most governments have exempted shipping industry from reach of competition laws. With shipping being a low marginal cost industry, just like agriculture and aviation, unfettered price competition could be destructive. Thus, carriers have been afforded "self-regulatory" privileges such as capacity management (alliances). Partly, this explains why GSAs have continued to become stronger since their emergence in the 1990s.
Nevertheless, GSAs have also proven to be unstable coalitions. They are in a constant state of reshuffling, and in some extreme cases, termination becomes inevitable.
In their study, Prof. Haralambides and the other economists show that the evolution of shipping alliances is the result of interaction between various factors.
Specifically, mega-ship developments have a significant impact on formation of alliances, resulting in shipping industry concentration over time. Before 2006, containerships were mainly of the 6,000-12,000 TEU size group. From that year on, ships of 15,000 TEU increased rapidly, especially in the period 2009 to 2013, when ships in the 12,000-15,000 TEU range surged. The creation of shipping alliances since 2013 was mainly driven by the development of ship sizes of 15,000+ TEU.
"It seems that the often deified economies of scale of mega-ships are not but a chimera unless their capacity can be fully utilized, and there are only two ways this could be achieved. This includes formation of alliances and selling of slot capacity, wholesale, to NVOCCs and global logistics companies," notes the study.
In addition, the paper concludes that shipping alliances are contemplated and pursued in periods of excess capacity and low freight rates. In prosperous markets, carriers tend to show more individualistic behavior.
Equally interesting is the finding that newbuilding prices have an impact on alliances. That is, lower shipbuilding prices entice carriers to overinvest, thus causing overcapacity. This forces carriers to consolidate by means of alliances.