Vietnam Needs Transport Overhaul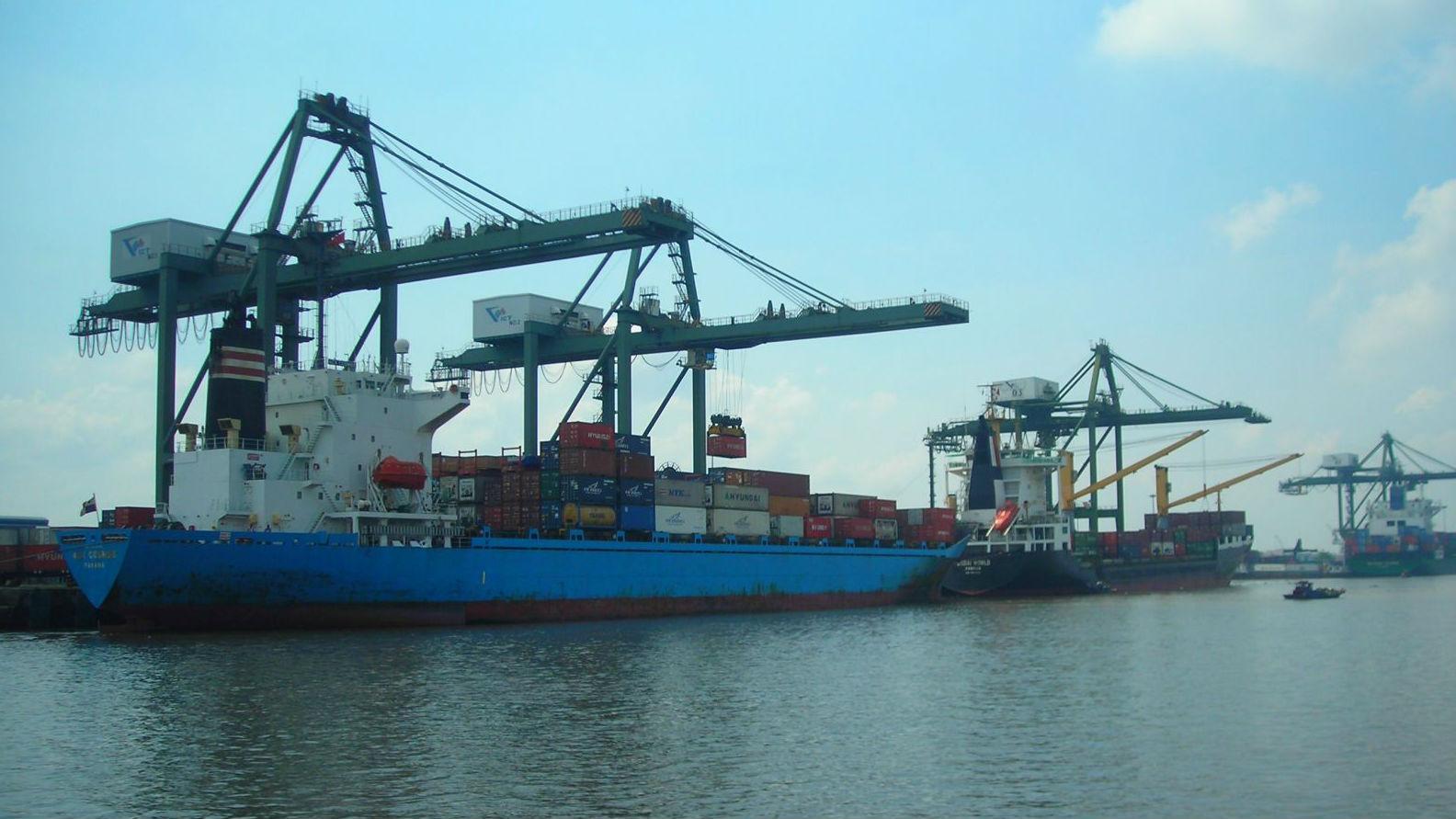 A new report recommending steps to help lift Vietnam to upper-middle-income status in two decades suggests that Vietnam build a more competitive private sector, support smart urbanization, promote innovation and take advantage of increasing trade opportunities to enact broad structural reforms.
The need for transport reforms was a key focus for the Vietnam 2035 report, prepared jointly by the Government of Vietnam and the World Bank Group, which lays out key reforms for the lower-middle income country to grow its economy.
Physical connectivity
Many transport issues in Vietnam require attention, states the report. Current modes are overloaded in and around the major economic clusters, and these do not connect well to each other or to major trade gateways, reflecting lack of coordination to develop economic zones and transport corridors.
Key issues include poor road conditions, grossly underdeveloped freight-rail and inland-waterway infrastructure, and supply-demand mismatches in deepwater maritime port infrastructure.
Although expressways require further investment, transport expenditures need to be rebalanced from road transport (the most costly form of domestic freight transport) to multimodal facilities (for handling and storing goods in high-capacity warehousing) to take advantage of more cost-effective modes such as rail and inland waterways.
Geopolitics
The current shift in the world's economic and geopolitical axis from west to east and from north to south will define the coming decades for Vietnam, states the report. The rise of China is particularly significant. The geopolitical shifts will, however, be even more complex. Other regional powers including developed economies such as Japan and the Republic of Korea, and emerging powers such as Brazil, India, Mexico, the Russian Federation and Turkey are also likely to try to expand their own spheres of influence.
The emergence of a multipolar world order would give rise to multiple possibilities, among them more such collaborations as the Asian Infrastructure Investment Bank (AIIB) and the New Development Bank of the BRICS states (Brazil, Russia, India, China and
South Africa).
Cooperative relations with a rising China will remain essential. Vietnam is one of the signatories to and founding members of the AIIB. Its infrastructure financing needs over the next several decades will run into tens of billions of dollars a year. With most bilateral partners reducing their presence in Vietnam, the AIIB could cover some of the emerging financing gap.
Geopolitical risks particularly relevant for Vietnam are maritime issues with China that go beyond just territorial concerns. The maritime waters have considerable economic and strategic value, containing a wealth of fish stocks and energy and mineral reserves. They are also critical for shipping and communications.
With the Middle East in turmoil, the geopolitics of energy will also have implications for Vietnam both as a producer and exporter of crude oil and as a rapidly growing consumer of petroleum products.
In the midst of this fast-evolving world order, Vietnam will need to continue building its alliances judiciously with a clear eye on its long-term economic and political interests, states the report.
Growth Targets
Reaching the ambitious goal of upper-middle-income status would require Vietnam to grow at least seven percent per year, raising the average income level to over $7,000 – or $18,000 in purchasing-power parity (PPP) terms – by 2035, compared with $2,052 – or $5,370 in PPP terms– in 2014.
"In the last 30 years, Vietnam has become one of the world's great development success stories, rising from the ranks of the poorest countries. On the strength of a nearly seven percent average growth rate and targeted government policies, tens of millions of people have lifted themselves out of extreme poverty," said World Bank Group President Jim Yong Kim.
Kim said that the Vietnam 2035 report, with inputs from international and Vietnamese experts, reflects Vietnam's aspirations of becoming a modern, industrialized nation within a generation.
"Improvements in productivity, environmental protection and economic innovation can help Vietnam maintain high levels of growth. It will be critically important to remove barriers that exclude marginalized groups and deliver quality public services to an aging and urbanizing middle-class," Kim said. "The report recommends that Vietnam build modern and more transparent institutions – those steps will help the country meet its ambitious goals."
The report is available here.