Video: Heavy Weather Buffets Carnival Cruise Ship, Damages Interiors
Last weekend, a Carnival cruise ship got caught in foul weather off the coast of South Carolina, causing minor flooding and damage to interior spaces.
Carnival Sunshine set out on a six-night cruise to the Bahamas on May 21. On her return journey to Charleston on Friday night, the cruise ship encountered a powerful coastal low with winds estimated at up to 80 miles per hour. Videos taken by passengers appear to show heavy waves and whitecaps, accompanied by slamming from wave action. AIS data provided by Pole Star suggests that the crew pulled back to a speed of five knots and put the bow into the wind.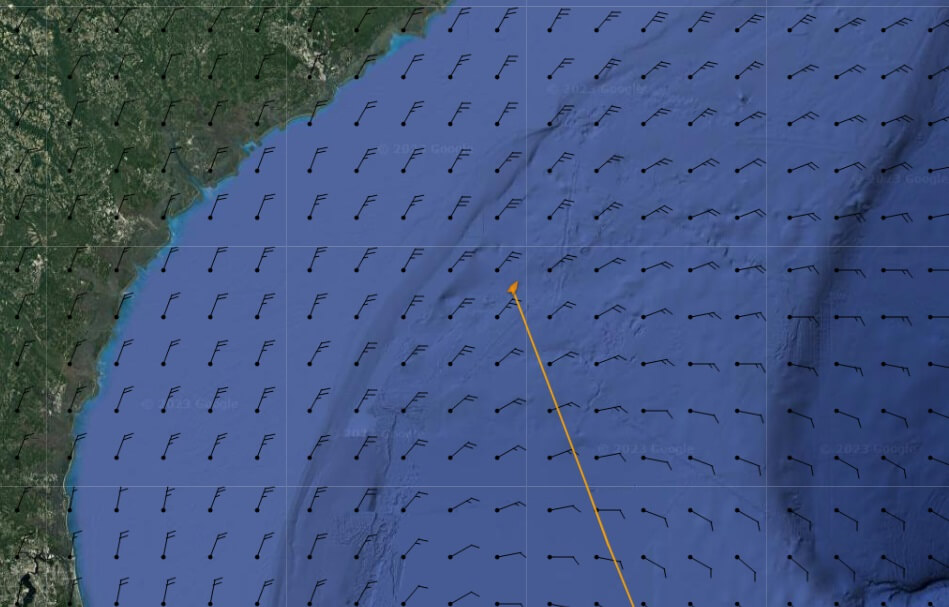 According to online seafarers' community Crew Center, the crew's quarters on Deck 0-4 were flooded and the crew bar was destroyed. Crewmembers with berths on that deck had to relocate to the ship's theater in order to find a place to sleep.
Footage from the Carnival sunshine cruise ???????? Video credit: ???? TT: k8lyns_m pic.twitter.com/fA7IxtqQhI

— Wow Terrifying (@WowTerrifying) May 29, 2023
The aftermath aboard Carnival Sunshine after a severe storm.
The crew from Deck 0-4 evacuated to the theater, and anywhere they could rest… the crew bar destroyed. pic.twitter.com/MqsDJYvrSG

— Crew Center (@CrewCenter) May 28, 2023
The vessel returned safely to port on Saturday evening, about nine hours behind schedule. Various minor damage was reported by passengers and crewmembers, primarily related to leaks. The slight interior damage was not enough to derail the schedule: the vessel conducted a turnaround Saturday night, embarked her next set of passengers and got under way for her next voyage.
No injuries were reported, but some passengers complained about an alleged lack of communication from the crew overnight. In a brief statement, Carnival said that "Carnival Sunshine's return to Charleston was impacted by the weather and rough seas on Saturday. Guests on board the ship were safe."
Carnival Sunshine (ex name Carnival Destiny) is a 1996-built cruise with room for up to 3,000 passengers. She was the first passenger vessel ever to exceed the 100,000 gross ton mark. The ship was renamed in 2013 following a deep refit.