Video: Eduard Toll Breaks Ice on the Northern Sea Route
Teekay recently took delivery of the Eduard Toll, the first of six icebreaking LNG carriers that it is chartering to Sovcomflot for Novatek's Yamal LNG plant. The vessel made history in January by completing the first unescorted east-to-west transit of the Northern Sea Route during wintertime, and Teekay has released a time lapse video captured during the voyage (above).
The Toll is the fourth of the new Arc7 class of icebreaking LNG tankers for Yamal LNG. The vessels' ice navigation capabilities will cut down the shipping time between the plant in the Russian far north and Asian customers by nearly a month. Without these groundbreaking ships, Novatek would have to ship its products westward, around Europe, then east through the Mediterranean, the Indian Ocean and the South China Sea to reach Japan and South Korea.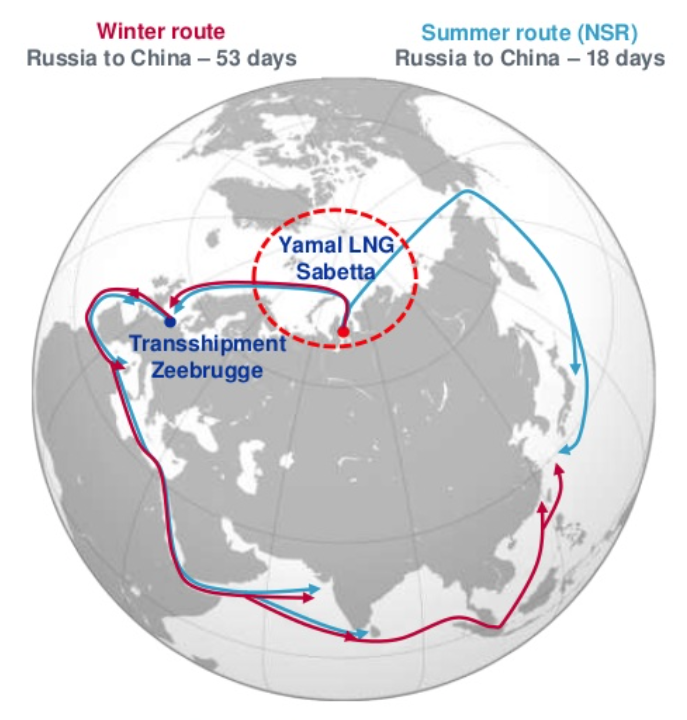 Construction on the Toll began in 2016 at DSME, and she completed her sea trials in November last year. As of February 4, she was in the Barents Sea, headed east towards Sabetta, the port facility built for Yamal LNG.
Eduard Toll is named after Eduard Gustav von Toll, a Russian geologist who explored far-flung reaches of northern Siberia. Toll led the Russian Polar Expedition to the Taymyr Peninsula and the New Siberian Islands in 1900-1902, intending to transit the Northern Sea Route from St. Petersburg to Vladivostok. Gustav disappeared with his party in October 1902 and was never found.