U.S. Plans Three-Carrier Drill as Trump Visits Asia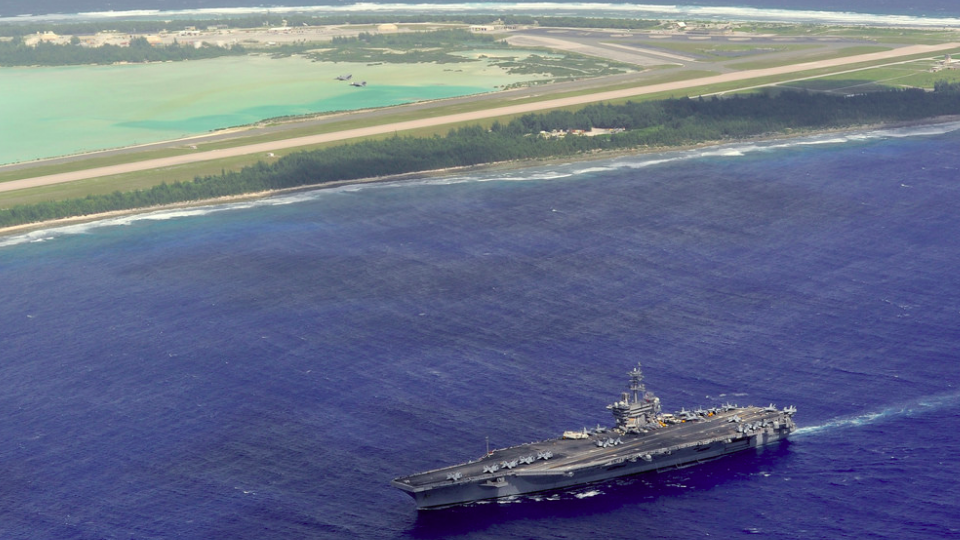 The U.S. Navy is planning a rare combined drill with three aircraft carriers, a once-in-a-decade concentration of naval capability. The USS Nimitz and USS Theodore Roosevelt strike groups have entered the Seventh Fleet area of responsibility, and in coming weeks they will join the USS Ronald Reagan, which is based in Yokosuka. "It doesn't come along very often," said Lt. Gen. Kenneth McKenzie, speaking to the AP. "We always seek to do that when we have an opportunity to do it."
North Korea released a heated statement protesting the carriers' itinerary, contending that the United States was making "criminal moves for igniting a war of aggression." Analyst Anthony Ruggiero of the Foundation for Defense of Democracies cautioned that the rare military exercise could lead to "miscalculation" from Pyongyang, depending upon how the North Korean leadership perceives the operation.
The Department of Defense emphasized that the carriers were not in the 7th Fleet AOR to send a message. "It's not directed towards any particular threat, but it's a demonstration that we can do something that no one else in the world can," said Dana White, the Pentagon's chief civilian spokesperson.
The drill could coincide with the arrival of President Donald Trump, who is planning a visit to Japan, South Korea, China, Vietnam and the Philippines in November. The exercise's announcement also coincides with a visit from top U.S. military leaders: on October 26, Marine Corps Gen. Joe Dunford, chairman of the Joint Chiefs of Staff, arrived at Osan Air Base in South Korea for a series of meetings with Gen. Jeong Kyeong-doo, the chairman of South Korea's Joint Chiefs of Staff. The two top officers will examine strategies, plans and means to deter any North Korean aggression, according to the Pentagon. Afterwards, U.S. Defense Secretary Jim Mattis and South Korean Defense Minister Song Young-moo will hold a consultative meeting on defense cooperation.