U.S. Boosts Naval Presence in Japan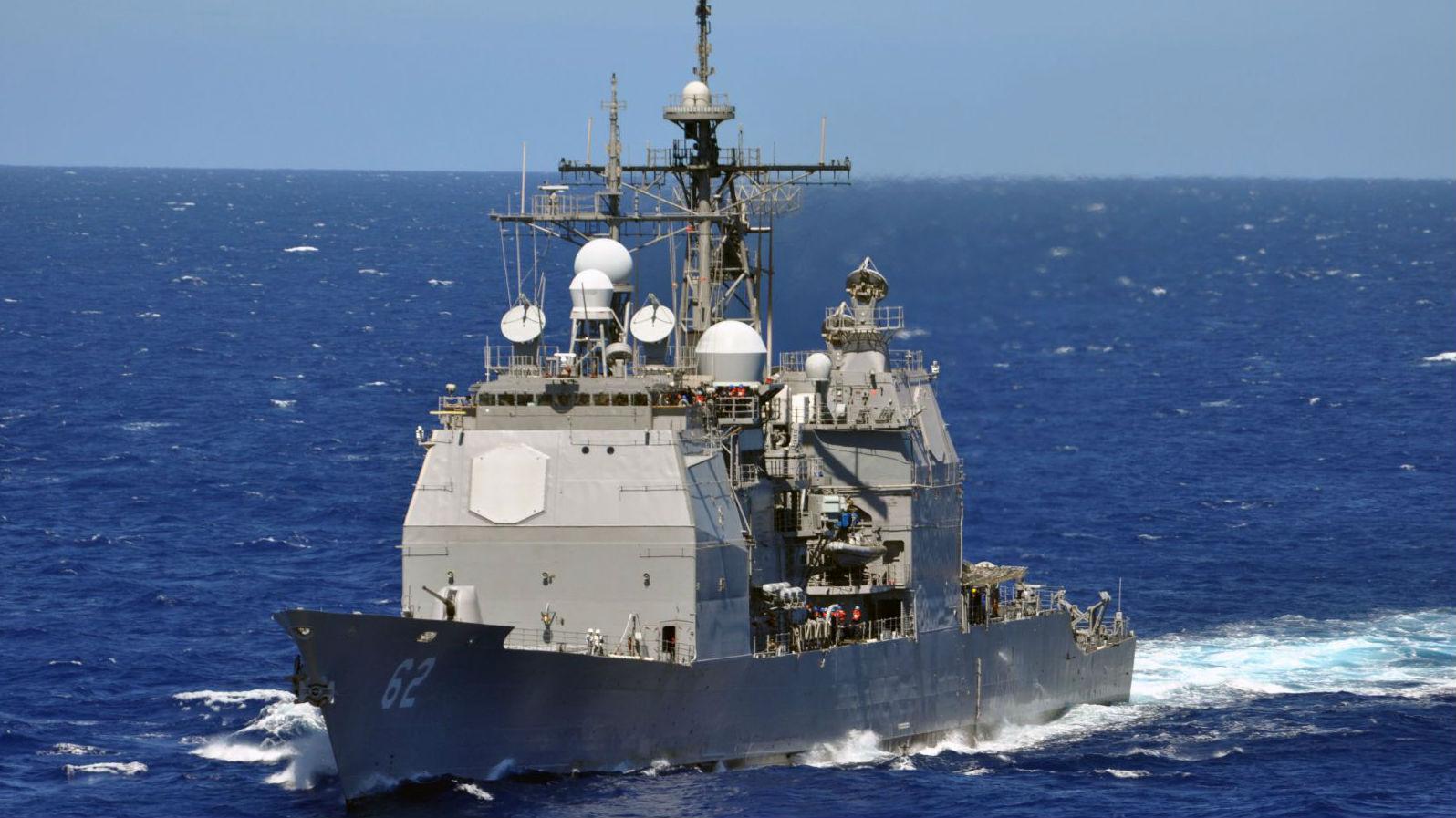 The U.S. Navy announced last week that the guided-missile cruiser USS Chancellorsville will join the Japan Maritime Self-Defense Force team in Yokosuka, Japan, later this year.
Chancellorsville is fitted with the latest Aegis Baseline 9 combat system, and will be the first vessel with that capability to be forward deployed. The Baseline 9 suite of capabilities includes state-of-the-art air, surface and undersea warfare systems.
The Japan Maritime Self-Defense Force is the naval branch of the Japan Self-Defense Forces, tasked with the naval defense of Japan. It was formed following the dissolution of the Imperial Japanese Navy after World War II.
2015 marks 70 years since the end of World War II, and the cruiser's deployment is a further step in recognizing the two nations' now common strategic objectives in the region.
Daniel R. Russel Assistant Secretary of the U.S. Bureau of East Asian and Pacific Affairs, addressed The Japan Society in New York on January 13 reaffirming the U.S. commitment to Japan. "America and Japan are two old friends – friends who have gone through good times and bad," he said.
"Today our security relationship is vital – not just to the region, but to the globe. The post-War period of regional peace and stability can't be taken for granted. Our alliance is its cornerstone. And increasingly, our joint efforts are needed across the planet to combat threats as diverse as violent extremism, global warming, pandemic disease and cyber-theft or even cyber warfare."
Americans should care deeply about Japan's relationships with its neighbors, says Russel. "All of us have a huge stake in cooperation in Northeast Asia. For the past six years, President Obama has made the Asia-Pacific region a strategic priority based on the recognition that America's economic future and security depend on this dynamic area. Secretary Kerry has energetically advanced our rebalance in numerous ways."
Obama has sought in the past to reassure Asia-Pacific allies in the context of rising Chinese power, particularly relating to maritime disputes in the South China Sea and growing concern in the region about China's military build-up. Last year he vowed to "deepen our engagement using every element of our power".
Japanese Prime Minister Shinzo Abe and U.S. President Barack Obama are planning to meet in 2015 to reaffirm the bonds between the two countries. They are expected to agree to strengthen the Japan-U.S. alliance, partly as a result of the Japanese governments July 2014 move lift the self-imposed ban on exercising the right to collective self-defense.
As Japan increases its military spending and lifts restrictions on its rights to defend its allies, some of Asia's smaller countries may look to it rather than China for security, thus creating a new alliance system in Asia.
Indeed, in his 2015 new year's address, head of the Japan Maritime Self-Defense Force, Admiral Tomohisa Takei, spoke of contributing more positively toward enhancing deterrence and ensuring peace and stability in the region. "We are determined to not only defend the people's lives and property but also make an international contribution toward peace and stability around the world."