Unite Plans Wave of Strikes in UK North Sea Offshore Sector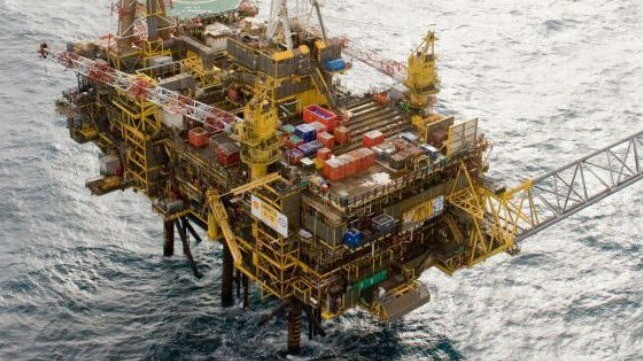 UK union Unite is organizing a new wave of industrial actions affecting offshore oil and gas service providers, and the disruption could affect dozens of platforms in the UK North Sea in the months to come. Oil and gas companies have seen record profits over the past year, motivating front-line offshore workers to claim a share.
Nearly 100 drilling workers employed by Odfjell on BP's Clair and Clair Ridge platforms have already agreed to go on strike if needed, according to Unite. The action will begin as a series of 24-hour stoppages, an overtime ban, and an end to pre- and post-tour handover briefings during crew changes.
"The oil and gas industry is awash with record profits with BP recording profits of [$28 billion] for 2022, more than double that for 2021," said Unite general secretary Sharon Graham in a statement. "But the workforce are seeing none of this coming into their pay packets. Unite will support our members every step of the way in the fight for better jobs, pay and conditions."
Odfjell is not the first offshore services provider facing a strike organized by Unite, and it will likely not be the last. The union announced Friday that it is preparing to ballot another 300 workers at Stork Technical Services, which conducts maintenance and lifecycle services at 30 platforms in the UK North Sea. If enough union members vote to strike, the action would affect maintenance for EnQuest, Repsol, Shell and Total, among others. Unite warned that a maintenance worker strike could potentially lead to installation shutdowns if a backlog of work on safety-critical equipment builds up. If union members vote to strike, action would begin in April.
On Saturday, Unite said that it would also be balloting 700 members who work for German offshore engineering company Bilfinger. The balloting will occur on the same timeframe, with strike action beginning in April. About 40 platforms operated by half a dozen oil companies would be affected. Operators impacted by the potential strike could include BP, CNRI, Ithaca, Harbour, Repsol and Taqa.
Bilfinger and other UK North Sea contractors were hit by a wave of unofficial, spontaneous wage strikes at offshore platforms last year. Britain has been particularly affected by inflation, and workers in the offshore sector (and elsewhere) have sought cost of living increases to keep up.
"The industry talks about a Just Transition to net zero but unless there are decent terms and conditions in the offshore sector there won't be a workforce left to transition," said Vic Fraser, Unite industrial officer. "No one wants to go on strike but it is clear to our members that offshore operators, who are the real paymasters in the sector, are not listening to the current industrial unrest despite lodging record profits. There is already a skills shortage in the offshore sector demonstrated by significant maintenance backlogs."