UAE's Overarching Role in African Ports Development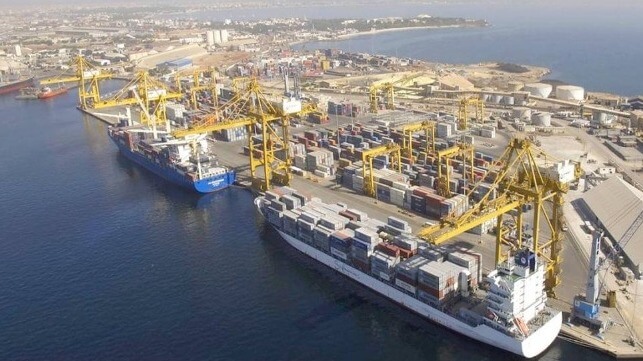 Since 2013, China has bankrolled an infrastructure boom in Africa under the BRI (Belt and Road Initiative) banner. However, the economic contraction occasioned by the Covid-19 pandemic has led China to restructure the BRI, cutting funding for most of its projects in Africa.
But there appears to be a new benevolent investor taking China's cue. During the past few years, United Arab Emirates (UAE) has expanded its investment footprint in Africa thanks to major infrastructural projects, especially in the ports sector.ds
In 2021, UAE celebrated the 50th anniversary of its founding. This came with the launch of the Principles of the 50 document, which plots UAE's development trajectory for the next 50 years. One key focus area is a renewed foreign policy that puts Emirate's economy first.
Indeed, this inspiration could be traced in the mega-deals that Emirati companies are striking in Africa. Thanks to billions of dollars' worth of port projects, UAE is now the fourth largest investor in Africa after China, Europe and the U.S.
The Dubai-based DP World and Abu-Dhabi's AD Ports, both owned by Emirati royal families, have greatly expanded their influence in African ports in the past decade. For instance, Africa represented 10 percent of DP World's revenue as of 2021, through major port operations in seven African economies at the time.
This share has definitely gone up after DP World acquired the South Africa based Imperial Logistics. As one of the leading transport companies in Africa offering logistical support across 26 African and European countries, the Imperial acquisition cemented DP World's position as a "Gateway to Africa."
Meanwhile, AD Ports' first international acquisition last year involved buying a controlling stake in Egypt's Transmar Shipping and Transcargo International Company (TCI). The deal gives AD Ports a market-leading position in port operations in North Africa and the Red Sea region.
DP World and AD Ports Groups currently operate 12 port facilities in Africa, including a logistics platform in land-locked Rwanda. UAE's port operations in Africa are structured under port concessions averaging over 20 years. The deals have made UAE a top rival to China in competing for port concessions in Africa.
"This string of ports strategy allows the UAE to access African economies and markets, with the Jebel Ali Port in Dubai playing the role of a super hub linking Africa and Asia. It is a One Port, One Node Strategy, with each African port representing a node connecting the Gulf with Africa," says Eleonara Ardemagni, a Senior Research Fellow at the Italian Institute for International Political Studies.
But how is UAE's development approach in Africa different from that of other foreign players?
One notable distinction is how UAE has built its Emirati brand in Africa using port investments as its core area of competency. UAE's African policy seems to leverage on ports as fulcrums of influence.
In some instances, UAE's maritime ambitions in Africa have existed long before China came calling. Take the case of Maputo Port in Mozambique, which DP World has been managing since 2006. China only started working with Mozambique to renovate Beira Port in 2017. Similarly, DP World has been operating the Port of Dakar in Senegal since 2008. China's infrastructure projects in the country started to be visible in 2018, ten years later.